How to Become a QA Analyst
A quality assurance analyst oversees the software testing process and is in an integral position in the IT industry. Due to the current IT boom, QA analyst jobs are in high demand, with most paying quite well. It was even ranked as one of the best entry-level IT jobs in 2020. If you're a person who enjoys working with innovative technology and has strong attention to detail, this is a career path worth exploring.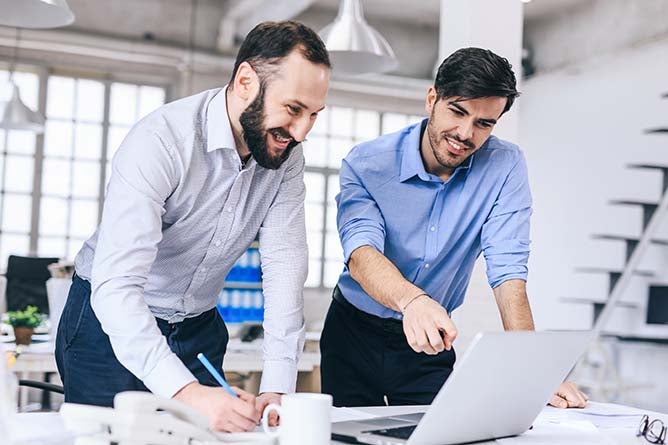 Although quality assurance applies to a wide range of industries, a QA analyst in this context works specifically on testing IT systems, such as software, applications, telecommunications, and even games. Their job is to thoroughly test programs to ensure they're working correctly and are fully functional before being released. 
This involves parsing through thousands of lines of code to ensure they're 100% correct. Their ultimate goal is to spot any flaws or defects that could compromise performance or hurt user experience. As they unearth information, a quality assurance analyst makes suggestions to developers on how to improve the program and provide a better user experience. That way, the end product runs optimally and is free of errors. 
A bachelor's degree in a technological field is usually required for most entry-level positions. For more advanced positions, however, you'll often need a master's degree. It's also helpful to have at least some level of experience in quality control, as this should give you an edge over other candidates. 
What Does a QA Analyst Do?
Here are the core day-to-day quality analyst job responsibilities:
Design and develop software testing plans for programs from conception to completion.
Test the functionality and performance of programs based on the software testing plans.

Identify flaws, bugs, and glitches in the programs.

Resolve any issues that are found, while determining how to prevent them from happening again.

Look for potential areas of improvement to continually refine programs and provide an optimal user experience. 
These tasks require a great deal of diligence and are instrumental in turning out high-quality programs that operate as they should.
Where Do QA Analysts Work?
IT systems have become mainstream in recent years, and countless companies now use software, applications, and so on. Therefore, quality analyst jobs can pop up in a wide range of industries. 
That said, here are five industries that have an especially high need of these professionals:
Software development companies where a QA analyst handles platform testing and works out the kinks before being released to the public.
Computer systems design companies where they help refine the quality of systems and achieve optimal performance.

Social media platforms where they are involved with the endlessly iterative process of fine-tuning platforms.

Game development companies where they look for defects and bugs that could hinder game performance.

Data analytics providers where they're involved with the software development process to ensure platforms generate accurate, reliable reporting.
As IT becomes increasingly ingrained in the operations of more and more companies, this list should continue to grow. 
What Education Does a QA Analyst Need?
A bachelor's degree is usually required for entry-level quality analyst jobs. One particular degree that's ideal for this career is a Bachelor of Science in Data Analytics and Data Management. This focuses primarily on turning raw data into usable information, but covers several other key topics that are useful for becoming a QA analyst, such as:
IT leadership
Data systems administration

Advanced data management

Data analysis 

Scripting and programming
Or, if you're interested in a more advanced QA career and education, a Master of Science in Data Analytics degree could be the perfect fit. This degree is built around the theory and application of data analytics; you use innovative technology to learn about the following topics:
Modern analytics tools
Advanced data analytics

Exploratory data analysis

Data cleaning

Representation and reporting
Note that because of the ever-changing nature of IT and computer sciences, ongoing education to stay up to date on the newest technologies is extremely important.
Data Management/Data Analytics – B.S.
Lean into data, and walk away with a cutting-edge online degree:...
Lean into data, and walk away with a cutting-edge...
Lean into data, and walk away with a cutting-edge online degree:
Time: 70% of graduates finish within 35 months.
Tuition and fees: $3,920 per 6-month term.
Certifications: CIW and CompTIA certs, all included.
Unique to WGU's program is the incorporation of a Udacity Nanodegree—a highly recognized credential designed to prepare you for a career in data science.
Certified Internet Web certification included:
CompTIA certifications included:
CompTIA A+ (Parts 1 and 2)
CompTIA Network+
CompTIA Project+
CompTIA IT Operations Specialist

College of I.T.
Lead businesses with strong analysis skills:...
Lead businesses with strong analysis skills:...
Lead businesses with strong analysis skills:
Time: 70% of graduates finish within 22 months.
Tuition and fees: $4,235 per 6-month term.
Master data mining, visualization, and SQL—and lead analytics at the business of your choice.

College of I.T.
---
Our online university degree programs start on the first of every month, all year long.
No need to wait for spring or fall semester. It's back-to-school time at WGU year-round. Get started by talking to an Enrollment Counselor today, and you'll be on your way to realizing your dream of a bachelor's or master's degree—sooner than you might think!

---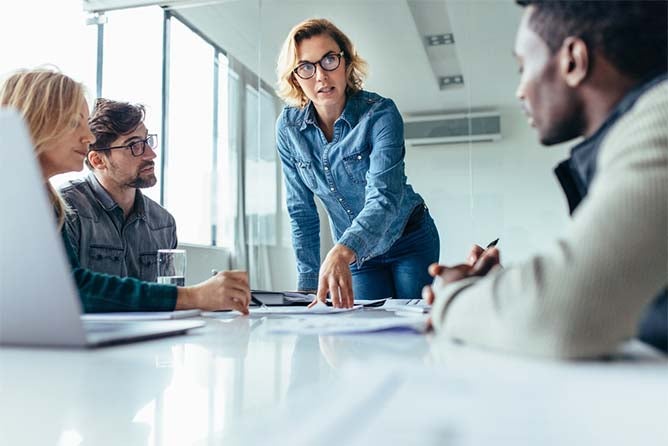 What Skills Does a QA Analyst Need?
This is a career that involves very methodical, meticulous work, often sifting through vast amounts of data to find defects. Therefore, you'll find that having strong attention to detail is perhaps the most important skill of all. 
Besides that, these skills are also essential:
A firm understanding of programming and IT: A QA analyst must filter through line after line of code, which requires an in-depth comprehension of programming and how it fits into IT.
Critical thinking: They must be adept at analyzing programs and identifying problems.

Creative problem-solving: The entire purpose of working as a QA analyst is coming up with solutions to difficult problems, which often requires an out-of-the-box approach.

Great communication: They constantly collaborate with managers and other team members and need to be adept at both verbal and written communication.

The ability to see the big picture: They must also be capable of understanding how the smaller pieces of a program fit in with one another and how they affect the overall user experience. 
Possessing these skills should make you a natural fit for this career and is integral to catching errors before programs are released to the public.
How Much Does a QA Analyst Make?
$72,834
The average salary for a quality assurance analyst in 2021 was $72,834, according to ZipRecruiter. Those in the top 10% of this profession earn significantly more, at around $108,000 annually, while those in the bottom 12% earn between $35,000 and $44,000. 
This is largely dependent upon the level of education a QA analyst has, along with the number of years of experience they have under their belt. Besides that, location often has an impact on salary, where quality assurance analysts in larger markets tend to make more than those in smaller ones.
What is the Projected Job Growth?
7%
Like most jobs in the IT industry, quality assurance analyst jobs are seeing solid growth. According to the U.S. Bureau of Labor Statistics, job-growth rate for the computer systems analyst field will increase 7% from 2019 to 2029, which is faster than average. "The further adoption of cloud computing by both large and small businesses and an increasing use of IT services in healthcare settings is expected to increase demand for these workers," the BLS notes. This makes a QA analyst one of the more stable professions and one there should be plenty of demand for throughout the 2020s. 
Do QA Analysts Need Certifications?
Yes
Although not always required by employers, it's smart to consider obtaining an additional quality assurance certification. Doing so demonstrates your knowledge in a particular area and should make you a more desirable candidate, increasing your chances of landing a good job. There are several different types of certifications you can get to enhance your QA education, including:
-The Data Analyst and Nanodegree from Udacity
-CompTIA Network+
-CompTIA Project+
-CompTIA IT Operations Specialist
Note that you don't need all of these certifications to become a more qualified candidate. Having just one or two can boost your appeal substantially.