Security Architect Career Guide
How to Become a Security Architect
Today's digital world is filled with sensitive user and company data. With more data stored than ever before, opportunistic hackers are prevalent and cyber attacks are on the rise. As these hackers get more creative and inventive with their methods, companies are realizing the key to combating them is to create stronger network systems. They also recognize the importance of continually strengthening them with fail-safe features that protect information from the onset. It's why companies call on a security architect to create a system that safeguards their information.
If your goal is to become a security architect, WGU can provide the relevant knowledge, skills, and resources you'll need to prepare.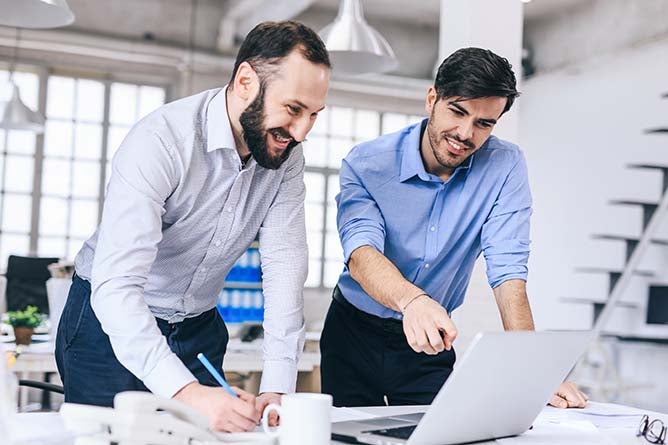 What Is a Security Architect?
An information security architect is a cybersecurity professional who creates systems that keep a company secure from breaches and hackers. These architects have always played an important role in securing a company's networking system, but they're in higher demand now more than ever before. A security architect generally works in a management-level position to safeguard the entirety of an organization's network.
What Does a Security Architect Do?
The most important part of an information security architect's job comes in the crafting of a company's network system. Security architects have a number of responsibilities, as listed below.
Architecture design and implementation. Security architects are tasked with setting up cybersecurity architecture and measures. They design and plan the network's security approach using their in-depth knowledge of hardware and software. 
Firewall implementation. Eliminating as many threats as possible starts with the right firewall. Security architects must be able to put in place a firewall that will protect their company's critical internal and customer data.
Managing antivirus software. Many viruses can be avoided with the right antivirus software. The best security architects know what to look for when selecting an antivirus solution.
Vulnerability testing. It's important to know where an organization is weak if you hope to fortify it. Regular vulnerability testing is a critical part of a security architect's job.
Cybersecurity research. An effective information architect is up to date on the latest information in the world of cybersecurity. They stay informed about the latest cyber threats and proactively take measures to arm their network against them.
How Do I Become a Security Architect?
Many architects in information security get their start as amateur hackers, learning network infrastructure and architecture, and testing information systems weaknesses using their own home builds. But while that's a great foundation to build on, security architects need a more formal education to land those top-dollar jobs.
While some non-IT undergraduate programs are an option, most companies in need of a security architect are looking for a bachelor's degree in computer science, information technology or cybersecurity, or another associated field like network engineering and security, or information assurance. A master's degree in information assurance and cybersecurity is even better. Not all companies require a master's degree, but some may request it due to the management role associated with the duties of a security architect.
Many organizations look for additional certifications to supplement your B.S. or M.S. Some key certifications you might want to look into include the Certified Ethical Hacker (CEH), Cisco Certified Network Associate (CCNA) certification, Amazon Web Services (AWS) certifications, and various CompTIA certifications.
While you can earn certifications independent of your degree program, there are options available that allow you to combine your certification with your IT degree at no additional cost. The bonus to this approach is that not only can you save money on your education, but by working with a reputable online university, you have the flexibility to manage your course load and work toward your degree at a pace that best supports how you learn.
Additionally, it's recommended that security architects continue their education throughout their careers by attending additional courses, gaining further certification, and training through affiliated organizations to stay ahead of the curve on threats and associated solutions.
Best Degrees to Become a Security Architect
Cybersecurity and Information Assurance – B.S.
Protect your career and earning potential with this degree....
Protect your career and earning potential with...
Protect your career and earning potential with this degree.
Employer approval: 74% of graduates finish within 18 months.
Tuition: $4,265 per 6-month term.
Some careers and jobs this degree will prepare you for:
Cyber crimes investigator
Director of cybersecurity
Chief of cyber counterintelligence
Cybersecurity engineer
Cyber operations planner
Certifications included in this program at no extra cost include:
Certified Cloud Security Professional (CCSP) - Associate of (ISC)2 designation
Systems Security Certified Practitioner (SSCP) - Associate of (ISC)2 designation

ITIL® Foundation Certification

CompTIA A+
CompTIA Cybersecurity Analyst Certification (CySA+)
CompTIA IT Operations Specialist
CompTIA Network+
CompTIA Network Vulnerability Assessment Professional
CompTIA Network Security Professional
CompTIA PenTest+
CompTIA Project+
CompTIA Secure Infrastructure Specialist
CompTIA Security+
CompTIA Security Analytics Professional
College of I.T.
Cybersecurity and Information Assurance – M.S.
Become the authority on keeping infrastructures and information...
Become the authority on keeping infrastructures...
Become the authority on keeping infrastructures and information safe.
Time: 76% of graduates finish within 24 months.
Tuition and fees: $4,555 per 6-month term.
Certifications: cost of five industry certifications included
The curriculum is closely aligned with the National Initiative for Cybersecurity Education (NICE) Workforce Framework, plus includes the opportunity to earn these certifications:

CompTIA Cybersecurity Analyst (CySA+)
CompTIA PenTest+
CompTIA Advanced Security Practitioner (CASP+) Optional Voucher
ISACA Certified Information Security Manager (CISM) Optional Voucher
(ISC)² Certified in Cybersecurity (CC)
This program was designed in collaboration with national intelligence organizations and IT industry leaders, ensuring you'll learn emerging technologies and best practices in security governance.
College of I.T.
Network Operations and Security – B.S.
For network operations and security professionals:...
For network operations and security professionals:...
For network operations and security professionals:
Time: 71% of graduates finish within 36 months.
Tuition and fees: $3,735 per 6-month term.
Certifications: several Cisco and CompTIA included in this program
Cisco certification included is the Cisco Certified Network Associate. CompTIA certifications included are A+, Network+, Security+, and Project+. This program will help you develop strong skills in network design, network operations, and security management.
College of I.T.
---
Our Online University Degree Programs Start on the First of Every Month, all Year Long
No need to wait for spring or fall semester. It's back-to-school time at WGU year-round. Get started by talking to an Enrollment Counselor today, and you'll be on your way to realizing your dream of a bachelor's or master's degree—sooner than you might think!

---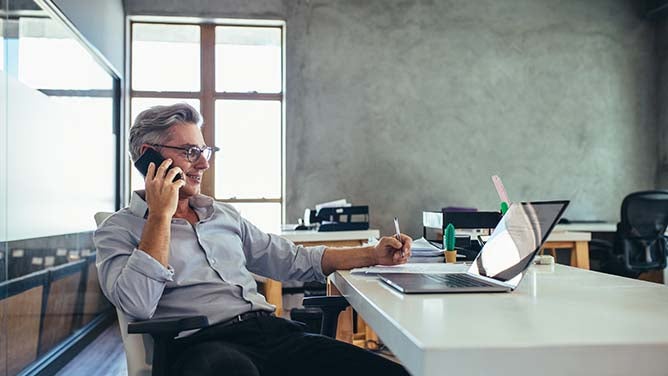 What Skills Does a Security Architect Need?
In addition to degrees and certifications, security architects also need skills such as:
Knowledge of information security with fluency in system information management, risk management, and assessment.
An understanding of defensive and offensive security measures.

Experience with identity and access management and risk management.

Strong functional understanding of computer networking, the building of networks, and all associated components.

Cloud-based development experience, including implementing design mods, working with providers and products, and configuration experience.
Deep knowledge of malware, with the capability to analyze and implement patches and fixes.

Management skills, with the ability to lead teams and train as necessary.
Administrative skills, with the ability to multitask, delegate, and manage numerous ongoing projects at once.

Knowledge of and experience with frameworks and government regulations.

Previous experience as a system administrator, network administrator, consultant, or other associated roles.

Strong communication skills, with the ability to present findings and solutions to the C-suite as needed.

Critical thinking skills, and the ability to work through complex problems quickly.
How Much Does a Security Architect Make?
$153,000
According to ZipRecruiter, as of October 2021 the average annual base salary for a security architect is $153,439. The same source shows the top 10% can make over $238,500.
What is the Projected Job Growth?
33%
The U.S. Bureau of Labor Statistics (BLS) expects the number of jobs in the information security analysis field to grow by an astounding 33% from 2020 to 2030. Security architect jobs are in very high demand.
Do I Need Certifications to Be a Security Architect?
Yes
Most companies look for security architect candidates who have relevant certifications including Certified Ethical Hacker (CEH), Cisco Certified Network Associate (CCNA) certification, Amazon Web Services (AWS) certifications, and specific CompTIA certifications. WGU prepares students for certifications.