Security Consultant Career Guide
How to Become a Security Consultant
Cyberattacks. Data breaches. Global hackers. Grim parts of the reality of today's business world, they strike fear into the hearts of CEOs and consumers everywhere. Cyberattacks and data breaches have threatened to topple corporations, and have cost businesses millions, even billions, to beef up their cybersecurity. 
The huge upsurge in people working remotely during the COVID-19 pandemic has increased the likelihood of a cyber-breach, according to research by Centrify, a leader in the Privileged Access Management (PAM) market that designs software to minimize cyberattacks. As a result, cybersecurity is now a top priority of every organization, and the role of security consultants has quickly grown more crucial.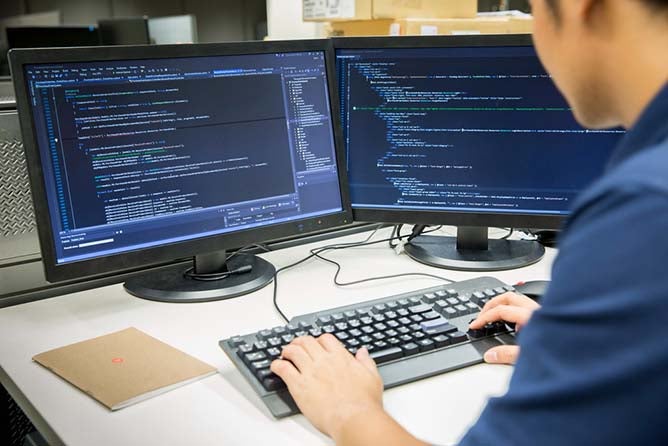 What Is a Security Consultant?
A security consultant, also sometimes called a security analyst, pinpoints vulnerabilities in computer systems, networks, and software programs and works toward solutions to strengthen them against hackers. This consultant role is a strong example of a highly specialized IT occupation. While many IT jobs are specific to departments within a company, a security consultant's work typically spans multiple departments because of the enormous amount of data they are responsible for protecting. 
What Does a Security Consultant Do?
Cybersecurity consultants focus on protection, but their job is multifaceted. Ultimately, their job description involves implementing and executing strategies for a company's or client's cybersecurity. Here are some of the assignments required of these consultants: 
Maximize efficiency in protecting data and information systems, networks, and software against hacker attacks.
Work closely with IT departments to correct specific online safety problems.

Work with managers, engineers, and other security analysts to decrease risks for an organization.

Oversee and conduct tests for system vulnerabilities.

Supervise and guide security teams of managers, engineers, and other technical or security employees.

Plan and design security architectures for IT projects.

Research cybersecurity criteria, security systems, and validation procedures.

Probe and provide security solutions referencing business-standard analysis criteria.

Update and upgrade security systems as needed.

Deliver official reports that summarize test findings.
What Job Experience Do I Need to Become a Security Consultant?
As far as job experience is concerned, aim for working three to five years in information security to boost your résumé and build your skill set. Gaining specialized knowledge of the latest cutting-edge hacking and security strategies will attract potential employers or clients, so make it a regular practice to stay abreast of new developments in the IT world by reading blogs, magazines, and tech websites as you can. 
How Do I Become a Security Consultant?
With the right education, experience, and skills, the role of security consultant can be yours. The element of danger (battling hackers!) makes this profession riveting. And full disclosure—the responsibilities of this job can be high pressure, so it's not for every employee. But because consulting involves protecting everyone and everything, from client to consumer, the rewards are far more likely to outweigh the rigors. 
A bachelor's degree in cybersecurity can open the door to your first position in the cybersecurity field—a master's degree can open even more. In a bachelor's degree program, you'll learn about secure systems analysis and design, digital forensics and incident response, risk management, technical writing, and web development. A master's degree will give you more advanced education in forensics and network intrusion and often feature a capstone project where you'll find a solution for a significant real-world cybersecurity issue.  
Which Degrees are Best for a Security Consultant
Cybersecurity and Information Assurance – B.S.
Protect your career and earning potential with this degree....
Protect your career and earning potential with...
Protect your career and earning potential with this degree.
Employer approval: 74% of graduates finish within 18 months.
Tuition: $3,950 per 6-month term.
Some careers and jobs this degree will prepare you for:
Cyber crimes investigator
Director of cybersecurity
Chief of cyber counterintelligence
Cybersecurity engineer
Cyber operations planner
Certifications included in this program at no extra cost include:
Certified Cloud Security Professional (CCSP) - Associate of (ISC)2 designation
Systems Security Certified Practitioner (SSCP) - Associate of (ISC)2 designation

ITIL® Foundation Certification

CompTIA A+
CompTIA Cybersecurity Analyst Certification (CySA+)
CompTIA IT Operations Specialist
CompTIA Network+
CompTIA Network Vulnerability Assessment Professional
CompTIA Network Security Professional
CompTIA PenTest+
CompTIA Project+
CompTIA Secure Infrastructure Specialist
CompTIA Security+
CompTIA Security Analytics Professional
College of I.T.
Cybersecurity and Information Assurance – M.S.
Become the authority on keeping infrastructures and information...
Become the authority on keeping infrastructures...
Become the authority on keeping infrastructures and information safe.
Time: 76% of graduates finish within 24 months.
Tuition and fees: $4,295 per 6-month term.
Certifications: cost of two EC-Council certs, included.
The curriculum is closely aligned with the National Initiative for Cybersecurity Education (NICE) Workforce Framework, plus includes the opportunity to earn these certifications:

EC-Council Certified Ethical Hacker

EC-Council Computer Hacking Forensic Investigator (CHFI)

This program was designed in collaboration with national intelligence organizations and IT industry leaders, ensuring you'll learn emerging technologies and best practices in security governance.
College of I.T.
---
Our Online University Degree Programs Start on the First of Every Month, all Year Long
No need to wait for spring or fall semester. It's back-to-school time at WGU year-round. Get started by talking to an Enrollment Counselor today, and you'll be on your way to realizing your dream of a bachelor's or master's degree—sooner than you might think!

---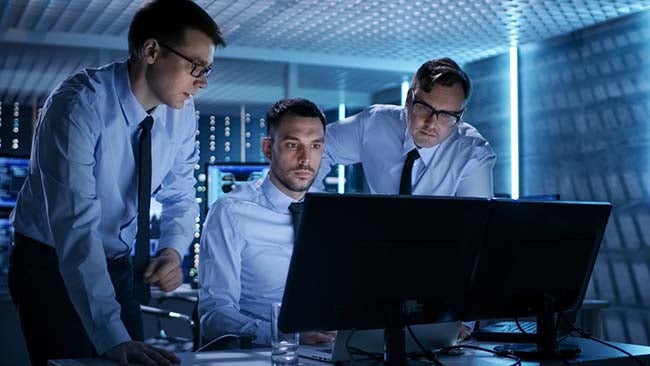 What Skills Does a Security Consultant Need?
Troubleshooting, problem-solving, and strategy are constants in the day-to-day work of information security consulting, and strong leadership, negotiation, and communication skills provide a rock-solid foundation for the role. As a consultant, you'll be working with the entire security team and have multiple direct reports, all of whom will be counting on you during times of a cyber threat. 
Since cybersecurity is a global concern, it's possible you'll be interacting with teams in several countries, all of which have their own cyber laws and ways of running their operations. So you need to excel in negotiating and be hypervigilant about these rules because they could serve you well in protecting the organization from risks. Whether you're interacting with your security team, your superiors, or the departments you work with, consulting always involves being an effective communicator. Information security has its own complex language, so it's important to be able to explain security threats and how serious they can be in the most easily understood way to all. 
Here's a list of various skills security consultants need successful. 
Attention to detail. A security consultant must take pride in exploring every detail of a company's security architecture. Even the smallest vulnerabilities could lead to a devastating security breach.
Analytical skills. Constant analysis is a necessity for a security consultant. They must be comfortable spending an entire workday running analyses and monitoring the entire system. Security consultants should be skilled at penetration testing and measuring the vulnerability rating of cyber programs and software to understand risk.
Communication skills. The world of information security is highly technical. The best security consultants know how to explain complex concepts in a way that's digestible and actionable for others in the company.
Impeccable organization. A security consultant must be organized. They must know the state of the company's cybersecurity solutions and keep a detailed account of where every piece of data is stored.

Decision-making skills. When a security breach happens, security consultants need to be comfortable making the correct decision quickly. In this field, even seconds matter. They should know what to do in the event of an attack and quickly move through the necessary steps to protect data and fix issues.
 In addition to the general skills listed above, security consultants should also have a specific knowledge encompassing the following areas.
Penetration testing and measuring the vulnerability rating of cyber programs and software to understand risk.
Firewall safety and management, which encompasses backups, breach detecting, and prevention protocols.

Knowledge of advanced persistent threat management, which includes phishing, social engineering, and network access control.

Encryption techniques and capabilities to prevent hacking attacks.

Fluency in programming languages. Learn as many as you can with regard to the storage and processing of raw data. 

Familiarity with multiple operating systems, including Windows, Linux, UNIX, and others. 

Working knowledge of threat modeling and configuration.
How Much Does a Security Consultant Make?
$99,000
In 2021, the average annual salary for a security consultant is around $99,000 with some Principal Security Consultants making more than $158,000 per year. A network engineer has a crucial job when it comes to protecting critical business and consumer data. Security consultants tend to make more money as they gain certifications and years of experience. 
What is the Projected Job Growth?
33%
The job outlook for security consultants is very favorable. With an eye-popping 33% growth rate expected from 2020 to 2030, the U.S. Bureau of Labor Statistics projects there will be more than 47,000 new positions in this area over that span.
How Long to Become a Security Consultant?
4 Years
Most security consultants are expected to hold at least a bachelor's degree. Many larger companies prefer to hire consultants who have at least one to three years of experience in the field. That said, there are some entry-level positions. At WGU, you may be able to earn your degree more quickly through our unique course format.