Server Administrator Career Guide
How to Become A Server Administrator
We all knew someone growing up who was constantly taking apart their parent's household items just to see if they could put them back together. Was that person you? Do you love seeing how things run, and exploring whether or not you can make it faster? Safer? More efficient? 
A career as a server administrator may be for you. 
With more and more businesses moving to be 100% web-based, server administrators are in demand. A server administrator oversees servers, networks, workstations, and junior IT staff for an organization with high web traffic. 
Server administrators are curious, inquisitive thinkers who care deeply about finding the best way to make systems run. They are problem solvers who are fueled by finding logical, timely solutions. 
What is a Server Administrator?
A server administrator is a detail-oriented overseer. They are the first and final person responsible for how a business's servers are running. They manage and monitor those servers, likely with a team of junior IT staff. 
Depending on the size of a company server administrators and system administrators may share some overlap –– oftentimes the two roles will be combined into one. Though at a larger company, with more daily server tasks to monitor and a large IT department, server administrators have plenty to do on their own.  

Logistic and analytically minded individuals would thrive in a server administrator role. Server administrators provide regular maintenance and daily audits to a company's data center, in addition to setting the servers up. They are motivated by continually working to get servers at maximum capacity; sometimes working on the same project or task for an extended period of time. 

If you have a natural interest in information technology, a desire to lead and mentor a team, and a knack for building and rebuilding until something is working with optimum impact, you would likely find a lot of joy in a server administrator career path.

What Does a Server Administrator Do?
Day-to-day for server administrators can vary. While you will primarily set up, monitor, and work to optimize servers, your industry and company will dictate the additional equipment that completes your network. 
Server administrators are expected to be excellent communicators and delegators, informing and working cross-departmentally on a frequent basis. 
Some tasks you should be prepared to do: 
Install and maintain multiple types of hardware and software
Create user accounts and troubleshoot user issues 

Provide backup and recovery options 

Design and implement IT solutions for company problems

Give continuous support to IT department 
How Do I Become a Server Administrator?
According to The U.S. Bureau of Labor Statistics (BLS), most employers require network and computer administrators to have a bachelor's degree in information technology. This includes system administrators and server administrators. In an IT bachelor's degree program you'll learn important skills about scripting, networks, web development, and technical communication—all of which are important for success in a career as a server administrator.
Do I Need a Server Administrator Certification for this Position?
While there is not one specific certification required for all server administrator positions, each server operating system is specialized, and server administrators need to be trained in those specifications. A need for a vendor certification or specific industry certification may present itself later in your career exploration. It's always valuable to pursue a degree and industry certifications if possible, so you can boost your résumé and enhance your capabilities. Certifications such as CompTIA, Amazon AWS, and ITIL may be extremely helpful as you progress in a server administration career. Degree programs like those offered at WGU may be able to give you the path to both a degree and top industry certifications at the same time.
Best Bachelor's Degrees for Server Administrators:
Information Technology – B.S.
Award-winning coursework and value-add certifications make this...
Award-winning coursework and value-add...
Award-winning coursework and value-add certifications make this online program a top choice.
Time: 71% of graduates finish within 30 months.
Tuition and fees: $3,920 per 6-month term.
Certifications: Includes CIW, ITIL, LPI and CompTIA.
The CIW User Interface Designer, LPI Linux Essentials and ITIL® Foundation Certification are central to this program. Included CompTIA certifications are A+, Network+, Security+, and Project+.
College of I.T.
A program designed to arm you with the certifications and...
A program designed to arm you with the...
A program designed to arm you with the certifications and credentials you need for a career like systems administrator, computer systems analyst, cloud support specialist, AWS support administrator, and more.
Time: 84% of graduates finish within 18 months..
Tuition and fees: $4,085 per 6-month term.
Transfer: Your previous college coursework and existing certifications may waive course requirements, helping you finish even faster,
Certifications included, at no extra cost:
Amazon AWS Cloud Practitioner
Amazon AWS SysOps Administration–Associate
LPI Linux Essentials
CompTIA A+
CompTIA Cloud+

CompTIA Network+
CompTIA Security+
CompTIA Project+
Axelos ITIL® Foundation
Earning certs on the path to your degree gives you credentials that will boost your résumé right away, even before you complete your online degree program.

College of I.T.
Information Technology Management – M.S.
A degree for experienced IT professionals ready to lead:...
A degree for experienced IT professionals ready...
A degree for experienced IT professionals ready to lead:
Time: 89% of graduates finish within 24 months.
Tuition and fees: $4,235 per 6-month term.
Included in your program—at no extra cost—is the opportunity to earn the valuable PMI Certified Associate in Project Management (CAPM) certification.
Maximize the opportunities that your IT career path has afforded you—earn your master's and keep moving up. 
College of I.T.
---
Our online university degree programs start on the first of every month, all year long.
No need to wait for spring or fall semester. It's back-to-school time at WGU year-round. Get started by talking to an Enrollment Counselor today, and you'll be on your way to realizing your dream of a bachelor's or master's degree—sooner than you might think!

---
Top Certifications for Server Administrators.
Top industry certifications along with a degree are often required by employers of server administrators. That is why WGU offers valuable certifications with degree programs, at no extra cost. Learn more about certifications and how they add value to your résumé.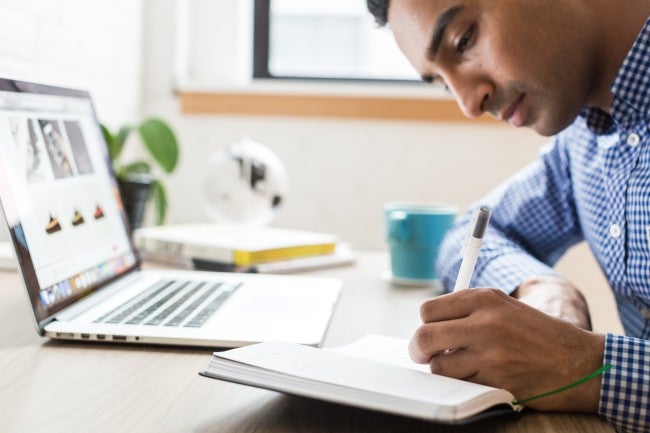 What Skills Does a Server Administrator Need?
Server administrators are highly analytical and deal with the nuances of servers and systems that many cannot pick up on. They should have a keen eye for details and a determination to find a solution, in a timely yet thorough manner.  
That being said, server administrators also are likely to lead a team and mentor junior IT professionals. In addition to their logistical skills, they should have recognition for soft skills like communication and understanding. 
Qualities employers look for in a server administrator include: 
Analytically minded with an ability to evaluate systems
Reliability and timeliness 

Task-oriented 

Proactive and anticipatory when auditing for potential issues

Multitasking abilities to work on multiple projects simultaneously 

Confidentiality and trust when working with proprietary information

Problem-solving skills, especially when working autonomously. 

Curious thinker 

Optimistic 

Interpersonal skills with an interest in counseling those from unique backgrounds and circumstances 
How Much Does a Server Administrator Make?
$61,484
Server administrators, on average, made $61,484 per year in 2021, according to Payscale. Additional certifications and continued experience set server administrators to be among the higher earners of network, server, and system administrators. Pay can vary greatly depending on the industry and size of the company that you pursue. 
What is the Job Outlook for a Server Administrator?
Favorable
The demand for IT professionals is quite high, according to the BLS. Server administrators can expect favorable career prospects for the foreseeable future, especially those with experience and certifications in cloud computing. 
It's common for server administrators to have cross-divisional experience in IT, which gives long-term security for future management positions like computer network architects and computer and information systems managers. 
Where does a Server Administrator work?
Anywhere
Server administrators are employed at a variety of companies, both large and small. Anywhere that performs a high volume of online activity is likely to need a server or systems administrator. Jobs are available in multiple industries and in most cities. Hours for a server administrator are typically traditional, though nightly or weekend server maintenance may be expected as to not disrupt workflow for other departments.