Server Analyst Career Guide
How to Become a Server Analyst
A server analyst operates as a system inspector, evaluating a server system to outline any potential needs and diagnose prospective issues. Server analysts are also responsible for recommending appropriate changes to the server network and can help a client recognize their server needs, tailoring server settings to help satisfy those needs.
While server technicians are responsible for much of the live upkeep that a server sustains regularly, server analysts are responsible for post-testing analysis. After server technicians have fulfilled their role, server analysts will perform the necessary investigation into server operations to ensure that systems are working as expected.
Individuals who are interested in technology-based careers and passionate about troubleshooting and overcoming server-based issues should consult the below information for more details.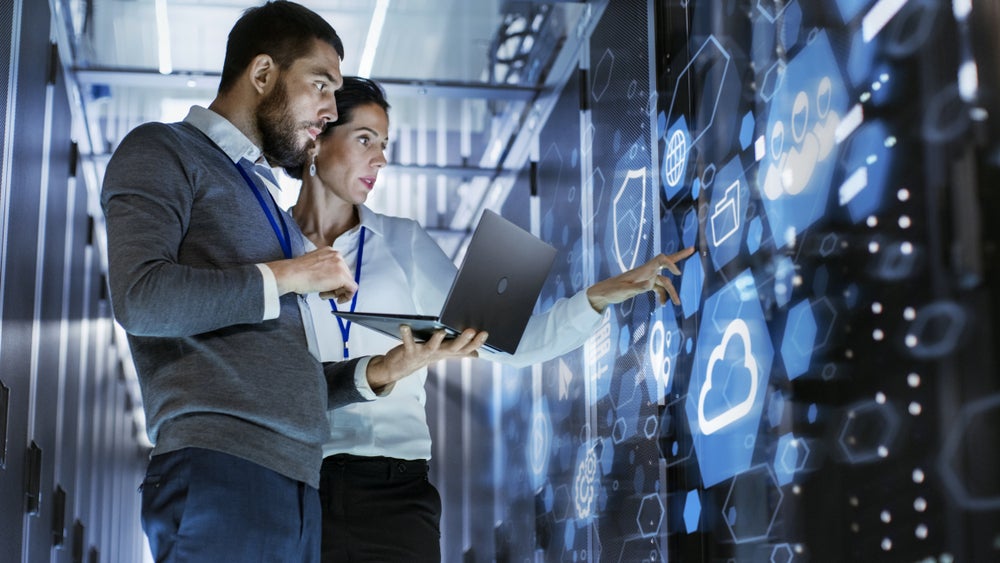 What Is a Server Analyst?
The server analyst position is responsible for a majority of analysis performed on corporate or client servers, for insight into the server's design, efficiency, network output, and/or other metrics. Server analysts have the critical responsibility of ensuring that an organization is able to continue running smoothly and avoid any issues that could cause delays or outages. 
What Does a Server Analyst Do?
As a server analyst, individuals are responsible for a range of daily tasks that can entail troubleshooting, systems checks, and regular server audits. Specific day-to-day job responsibilities of a server analyst can include:
Collaborating with team members and clients to identify server needs and test appropriately.
Regular server audits to quickly diagnose potential problems and seek solutions.
Leveraging creative solutions in addressing a wide range of potential server problems.

Regularly communicate with clients looking for insight into server activity and performance.

Supporting other server team members, especially by testing new server optimizations completed by server technicians.

Corresponding with team members to deliver any relevant server updates, especially updates that might compromise project updates or deadlines.
These and other job responsibilities define the daily duties of a typical server analyst, providing for a quality blend of communication, technical analysis, and server troubleshooting.
What Education Does a Server Analyst Need?
If you want to become a server analyst, a crucial first step will be to obtain a bachelor's degree in information technology. While not always required for positions, a bachelor's degree will help you gain important skills and enhance your résumé to help you stand out among other candidates. In an IT bachelor's degree program, you will learn scripting and programming, gain insight about different operating systems and security tactics, and understand business functionality with IT. These skills will be critical in a role as a server analyst. 
What Certifications Does a Server Analyst Need?
In addition to a preferred bachelor's degree and multiple years of experience in server technology or a related field, server analyst positions require experience in necessary technology. 
Various certifications can make for stronger server analyst candidates. These can include: 
CompTIA A+ 
CompTIA Network+ 

CompTIA Security+ 

CompTIA Project+ 

CompTIA IT Operations Specialist

CompTIA Secure Infrastructure Specialist 

Amazon AWS Cloud Practitioner

CIW User Interface Designer 

LPI Linux Essentials 

ITIL®1 Foundation Certification
While not often required, these certifications and others can help server analysts build and maintain a working understanding of server environments as they change.
Best Degree for a Server Analyst
Information Technology – B.S.
Award-winning coursework and value-add certifications make this...
Award-winning coursework and value-add...
Award-winning coursework and value-add certifications make this online program a top choice.
Time: 71% of graduates finish within 30 months.
Tuition: $3,625 per 6-month term.
Certifications: Includes AWS, ITIL, LPI and CompTIA.
The LPI Linux Essentials and ITIL® Foundation Certification are central to this program. Included CompTIA certifications are A+, Network+, Security+, and Project+.
College of I.T.
Accelerated Information Technology Bachelor's and Master's Degree
Earn both your bachelor's in IT and master's in IT management at...
Earn both your bachelor's in IT and master's in...
Earn both your bachelor's in IT and master's in IT management at a faster pace with fewer courses
Time: Approximately 5 years.
Tuition and fees: $3,625 per 6-month term for the bachelor's degree; $3,940 per term for the master's portion..
Certifications: Includes AWS, ITIL, LPI and CompTIA.
The LPI Linux Essentials and ITIL® Foundation Certification are central to this program. Included CompTIA certifications are A+, Network+, Security+, and Project+.
College of I.T.
---
Our Online University Degree Programs Start on the First of Every Month, All Year Long
No need to wait for spring or fall semester. It's back-to-school time at WGU year-round. Get started by talking to an Enrollment Counselor today, and you'll be on your way to realizing your dream of a bachelor's or master's degree—sooner than you might think!
---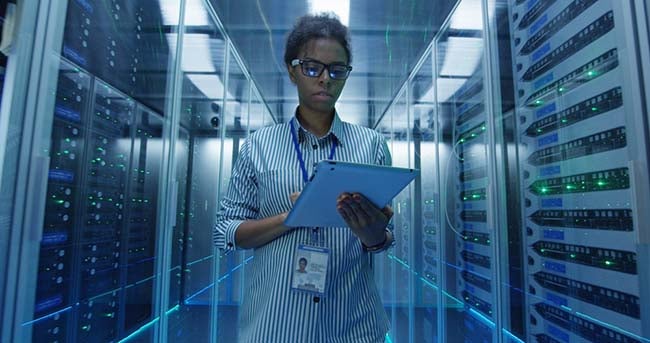 What Skills Does a Server Analyst Need?
Server analysts benefit from a variety of skills that they put to use daily. These can include: 
Technology deployment. The ability to use and implement programs like Microsoft Windows, Linux, EMC Avamar, and SAN technology.
Team collaboration. The ability to work with server technicians, other server analysts, server architects, server admins, and other team members to solve issues as they arise.

Personal accountability. The ability to maintain personal responsibility for daily tasks.

Communication skills. The ability to share information with others in a timely fashion and communicate effectively to ensure proper steps are taken to resolve issues.

Client and customer professionalism. The ability to maintain professional working relationships with clients and customers interested in server analysis services.
These skills and others help server analysts to perform daily tasks to the best of their ability and to continually satisfy internal or client server performance benchmarks.

How Much Does a Server Analyst Make?
$64,885
The exact salary of a server analyst depends on a range of influences, including their experience in the industry, time spent with their employer, employer size, employer location, client contracts, and other factors.
The yearly salary of a server analyst can average $64,885, income that can range from just over $30,000 to more than $83,470. Of course, server analysts will often contract their services out to clients, in which case they can receive additional compensation not registered under their full-time salary.
What is the Job Outlook for a Server Analyst?
Favorable
Given the fact that the world continues to trend toward increased technology use, the market continues to need the services that a server analyst provides. 
Compared to the number of employees who use technology daily to fulfill their job duties, relatively few individuals understand how servers operate, much less how to rectify any issues. A lack of overall understanding keeps the need for expert-level server analysis high, at least as long as major technology employers continue to drive forward the future of technology use in corporate, academic, and personal settings.
Where Do Server Analysts Work?
Varies
Server analysts can work in a wide variety of locations, often depending on the nature of their position within their company. Server analysts who are self-employed, or who contract directly with clients to help address their server issues, may work from home or the client's physical location.
Conversely, server analysts who work within a company's on-site technology team will often work at their own company's place of business. Common employers can include technology companies, internet providers, database solutions businesses, website hosting companies, and digital marketing agencies, as well as with any other organization with sufficient server counts to require the use of a server analyst.