Software Tester Career Guide
How to Become a Software Tester
Have you ever wondered who makes the software programs you rely on daily? The final product, whether that be a word processing program or a social media app, has often been through many phases and many hands to get ready for you, the user. The software development life cycle (SDLC) is made up of six stages (planning, analysis, design, implementation, testing, and maintenance), and one of the most important is stage five: testing.
Once a certain program is developed, it has to be tested to ensure that it is error-free and ready to move into the hands of consumers. This is where software testers and quality assurance analysts come in. Their role within an organization is to ensure the quality and reliability of a product to guarantee customer satisfaction. Software testers perform automated and manual tests to ensure that the software operates as designed and that any bugs or issues are fixed. In today's digital world, every industry, from banking to healthcare, relies on the work of software testers to help create superior products.
What Is a Software Tester?
A software tester is a trained professional who uses their skills and expertise with computers to make sure a computer program functions as it is intended to. They work collaboratively with other team members to verify the software operates smoothly, to troubleshoot any bugs or errors, and to identify any holes in the program's security. Software testers help companies and businesses provide a satisfactory product to consumers and protect the software from any potential cyberattacks. The role of a software tester in software development is crucial, as they help take months, if not years, of development into the application stage and refine a product before it's launched to users.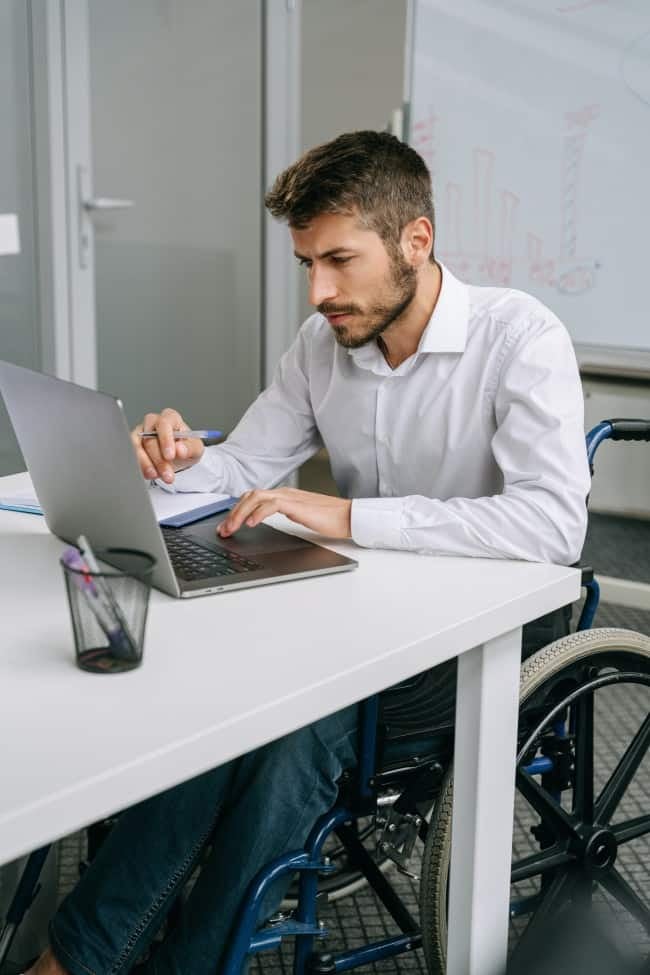 What Does a Software Tester Do?
Software testers have various responsibilities, from creating test scenarios to reporting to managers to interacting with users. A typical workday may include:
Reviewing software requirements and determining test scenarios: A software tester spends the bulk of their time reviewing the requirements of a certain software and determining the best testing scenarios to assess whether that software will perform as intended. 
Collaborating with a team of colleagues to develop efficient testing systems: Software testers do not work alone. They depend on the collaborative input and knowledge of software developers, designers, programmers, and other software testers to create the most efficient testing systems.

Designing and creating automated testing systems using computer code: Software testers design testing scripts through coding with programming languages such as Ruby, Python, Java, and C#. These testing scripts allow them to run thousands of automated test scenarios. For example, if you use a social media app that requires a username and password to access your account, a software tester can design an automated system to test correct and incorrect user information, making sure that the app's log-in works properly and remains secure.

Detecting and analyzing software defects or issues: A software tester relies on strong analytical skills to break down complex software into manageable pieces and to properly detect areas where improvements or corrections are needed. 

Providing feedback and assistance with software design or function: The essential function of a software tester's role is to help enhance a product's design and function. They readily provide written and verbal feedback to colleagues throughout the SDLC in order to improve and refine the software. 
Interacting with clients to understand software or product requirements: A software tester's goal is to design a product that works for a client's specific needs and lifestyle. Understanding user experience is an important part of a software tester's daily responsibilities. These client interactions inform the suggested changes software testers give to developers, designers, and programmers. 

Reporting major findings to senior managers and executives: Software testers are responsible for creating short- and long-format reports of their testing systems and communicating the results of those reports to managers and executives. This feedback becomes essential when determining a product's budget or timeline for release to the public.
How Do I Become a Software Tester?
The first step to becoming a software tester is to earn a degree in software development or a related field, such as information technology or mathematics. 
The next step is to gain experience working closely with computer programs or coding. Experience is especially important in this field, as the more hands-on opportunities you have with the SDLC, the more knowledge you'll have to bring to software testing and collaborating with other team members.
In addition to earning your degree and gaining experience, many organizations seek out highly competitive individuals to help their software stand out among other products on the market, and they often prefer testers to be certified as a Certified Software Test Engineer (CSTE) or an International Software Testing Qualifications Board (ISTQB) Tester.
Best Degrees for Software Tester
Software Development – B.S.
You're a creative and tech genius who wants the bigger...
You're a creative and tech genius who wants the...
You're a creative and tech genius who wants the bigger opportunities.
Time: 67% of graduates finish within 30 months.
Tuition and fees: $3,920 per 6-month term.
Certifications: several CompTIA included in this program.
CompTIA certifications included:

CompTIA A+
CompTIA Project +
Software development is the second-highest rated specialty within IT. Secure your future with a degree and additional certifications.
College of I.T.
Problem solvers and math lovers needed! Your task: ...
Problem solvers and math lovers needed! Your...
Problem solvers and math lovers needed! Your task:
Lay the groundwork for the computing breakthroughs that will enable tomorrow's technologies. 
Time: 70% of graduates in similar programs finish within 23 months.

Tuition and fees: $3,920 per 6-month term.
Transfer: Your previous college coursework and existing certifications may waive course requirements, helping you finish even faster.
You'll have the opportunity to earn these certifications:
CompTIA Project+

Axelos ITIL Foundation

Professionals who need the skills a computer science degree provides include computer systems analysts, computer programmers, artificial intelligence specialists, software engineers, machine learning engineers, and more.
College of I.T.
Information Technology – B.S.
Award-winning coursework and value-add certifications make this...
Award-winning coursework and value-add...
Award-winning coursework and value-add certifications make this online program a top choice.
Time: 71% of graduates finish within 30 months.
Tuition and fees: $3,920 per 6-month term.
Certifications: Includes AWS, ITIL, LPI and CompTIA.
The LPI Linux Essentials and ITIL® Foundation Certification are central to this program. Included CompTIA certifications are A+, Network+, Security+, and Project+.
College of I.T.
---
Our Online University Degree Programs Start on the First of Every Month, All Year Long
No need to wait for spring or fall semester. It's back-to-school time at WGU year-round. Get started by talking to an Enrollment Counselor today, and you'll be on your way to realizing your dream of a bachelor's or master's degree—sooner than you might think!

---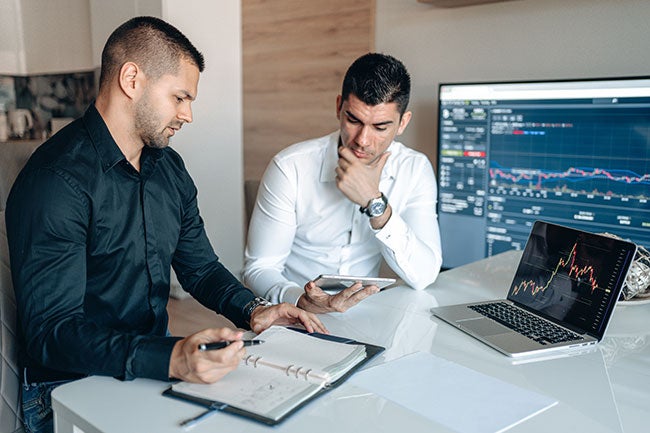 What Skills Does a Software Tester Need?
A software tester needs a wide variety of technical and non-technical skills to be successful. Some of the necessary skills include:
Basic knowledge of Database/SQL
Basic knowledge of Linux commands

Knowledge of and hands-on experience with test management tools

Knowledge of and hands-on experience with defect tracking tools

Knowledge of and hands-on experience with automation tools

Knowledge of scripting languages, such as VBScript, JavaScript, and C#

Knowledge of Shell/Perl scripting

Analytical skills

Organizational skills 

Communication skills

Time management skills
How Much Does a Software Tester Make?
$110,000
The average salary for a software tester in the U.S. is $110,000 per year or $52.95 per hour, with the lowest 10% earning less than $65,210 per year and the highest 10% earning up to $170,000 per year. While many software testers work full-time, the increasing need for their skills and expertise puts freelance opportunities on the rise. 
What Is the Projected Job Growth?
22%
In this digital era, the constant need for new software programs and applications secures a high demand for software testers. Currently, the job field for software testers and quality assurance analysts is projected to grow by 22% from 2020 to 2030, significantly faster than the average occupation. 
Where Do Software Testers Work?
Varies
Software testers can work at small, medium, or large organizations. Most of them work inside software or IT companies or within the IT department of an organization. The largest employers of software testers are computer system design services, manufacturing, and software publishers.
Frequently Asked Questions
Why is a Software Tester Needed on a Software Development Team?
A software tester is responsible for determining any flaws or defects that could negatively impact a software's performance or hurt user experience. They are an essential part of a software development team as they give insight to developers on how to improve and enhance the final product and overall user experience.