Statistician Career Guide
How to Become a Statistician
Many of the most successful companies around the world make a priority out of tracking their data. Responsible for collecting, analyzing, and displaying this data, statisticians help companies of all sizes draw useful conclusions from the data they collect.
In particular, they look for data that help companies pursue long-term success. These data sets might include information on customer tendencies, sales totals, employee output, and lead sources. As a statistician, you will collect and display data in ways that help company managers, stakeholders, and owners make future decisions.
If you're someone who enjoys collecting data, working with numbers, and facilitating informed business decisions, this role can offer a rewarding career option.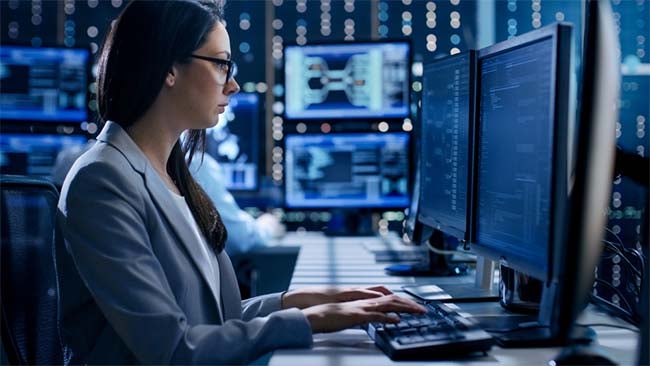 A statistician is an individual who collects and analyzes a company's data. Familiar with all automated and manual data collection methods, statisticians work to identify trends in data sets, before offering those patterns to company executives who can tailor business operations accordingly.
This role is a specialized career option, typically requiring at least a master's degree. To fulfill a statistician position for a higher-level organization, you might need at least a few years of experience in a specific industry.
What Does a Statistician Do?
Statisticians satisfy a wide range of duties. From data collection and analysis to the installation of statistical models, they're responsible for diving into data that can inform more efficient business practices.
The exact responsibilities of a statistician can include:
Collecting data from a variety of sources.
Identifying trends across data sets.

Collaborating with other company employees to ensure that data is collected correctly and completely.

Providing user-friendly reports to executives, clearly identifying conclusions that can be drawn from a company's data.

Guiding decision-making processes that occur as a result of collected data and its defining trends.

Implementing statistical models and identifying conclusions once appropriate quantities of data are collected.
These and other responsibilities can make for a busy schedule as a statistician. From data collection through trend identification, you are responsible for every stage in the data analysis process.
What Education Does a Statistician Need?
If you're considering a career as a statistician—or any one of a variety of data analytics career options—you'll need to complete a few educational requirements. First, you will need to obtain a bachelor's degree in data analytics, or a closely-related field. These courses will teach you data management, information analysis, database management, and other skills immediately applicable in a statistician role.
You'll likely also need to obtain a master's in data analytics. In pursuit of your secondary diploma, you'll improve your understanding of advanced analytics, developing skills in machine learning, business analysis, and modern coding languages like Python and SQL. 
These types of degree programs are key in helping you connect the technical and mathematical elements of statistics that will be needed to be successful in this career. Understanding statistics is an important first step to being a statistician, but plugging in the software and technical systems that help with data management and analysis is key to success.
What Degrees are Best for a Statistician?
Lean into data, and walk away with a cutting-edge online degree:...
Lean into data, and walk away with a cutting-edge...
Lean into data, and walk away with a cutting-edge online degree:
Time: 70% of graduates finish within 37 months.
Tuition and fees: $3,735 per 6-month term.
Courses: 39 total courses in this program.
Certifications in this program at no additional cost include:
AWS Cloud Practitioner
CompTIA Data+
CompTIA Network+
Udacity Nanodegree—a unique, highly recognized credential designed to prepare you for a career in data analytics
MSI Change Management (Optional Certification)
Certiprof Design Thinking Professional Certificate (Optional Certification)
There are many job titles a degree in data management and data analytics will prepare you for, including:
Data Scientist
Automation Architect
Business Analyst
R Programmer

AI Trainer
Tableau Report Developer
QA Analyst
Python Programmer
Analytics Manager
Data Analyst
Database Administrator
Statistician
College of I.T.
Lead businesses with strong analysis skills:...
Lead businesses with strong analysis skills:...
Lead businesses with strong analysis skills:
Time: 72% of graduates finish within 18 months.
Tuition and fees: $4,055 per 6-month term.
Master data mining, visualization, and SQL—and lead analytics at the business of your choice.

College of I.T.
---
Our Online University Degree Programs Start on the First of Every Month, All Year Long
No need to wait for spring or fall semester. It's back-to-school time at WGU year-round. Get started by talking to an Enrollment Counselor today, and you'll be on your way to realizing your dream of a bachelor's or master's degree—sooner than you might think!
---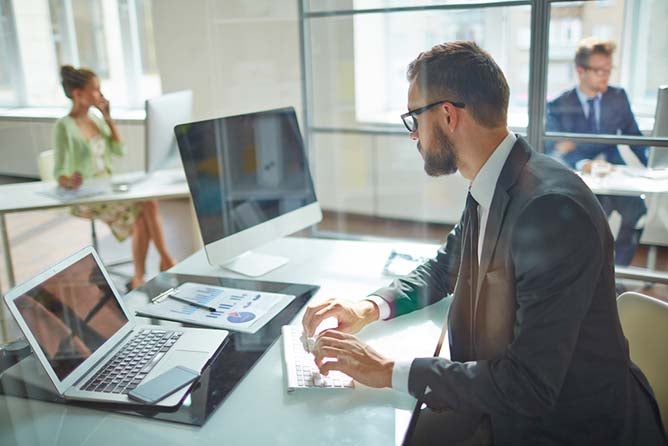 What Skills Does a Statistician Need?
Data analysis. The ability to analyze large data sets and draw several useful conclusions that can inform future business operations.
Data reporting. The ability to present conclusions derived from data sets in user-friendly formats that executives and company representatives can understand.

Technological proficiency. The ability to operate all necessary pieces of technology, including any computers, tablets, phones, data collection devices, and online platforms.

Mathematical proficiency. The ability to understand all mathematical concepts and statistical models that contribute to full-scale data analysis.

Problem-solving. The ability to identify and solve problems in data collection and interpretation.

Interpersonal communication. The ability to correspond well with all team members in both oral and written formats.

Teamwork. The ability to work well alongside other statisticians, as well as other corporate team members, to collect, analyze, and present data in useful ways.

Research. The ability to continually identify and implement more efficient data collection, data analysis, and data presentation techniques.
These skills and others allow statisticians to correctly obtain and analyze data, contributing to success across many other company departments.
How Much Does a Statistician Make?
$86,349
The exact income of a statistician can vary based on many different factors. These can include your employer, employer location, years of experience, and education.
As of February 2022, the salary of a statistician can average $86,349, with a range of roughly $59,000 to $126,000 earned each year.
What Is the Projected Job Growth?
33%
From 2020 to 2030, employment for statisticians is expected to grow an estimated 33%. This forecasted growth rate is much higher than the average expected growth across all occupations. Exact employment rates for statisticians will vary between industries.
As more and more companies begin to use data-driven models to determine trajectories toward growth, statistician positions will likely remain in high demand. Large or small, companies across the board will need help in gathering, analyzing, and learning from their data.
Where Do Statisticians Work?
Varies
As a statistician, you can work in a wide variety of fields. Ultimately, the field in which you work will largely determine your location. Some statisticians work onsite at their employer's place of business. Others spend most of their time in the field, collecting data at various locations as data is created.
Statisticians can work at many of the following locations:
-Corporate sales, marketing, or information technology departments
-Government buildings
-Hospitals, outpatient facilities, emergency clinics, and other healthcare environments
-Sports-related locations, often courtside or near the field of play
-Research and development firms