Tableau Report Developer Career Guide
How to Become a Tableau Report Developer
Businesses rely heavily on data, and companies in almost every industry need skilled data analysts to collate and analyze this data, so they can draw conclusions about the efficiency of their business. Tableau is a platform that was founded in 2003 with the aim of making data easier to understand through visualization. Today, Tableau report developers are becoming more and more necessary to help companies assess their data and make critical business decisions.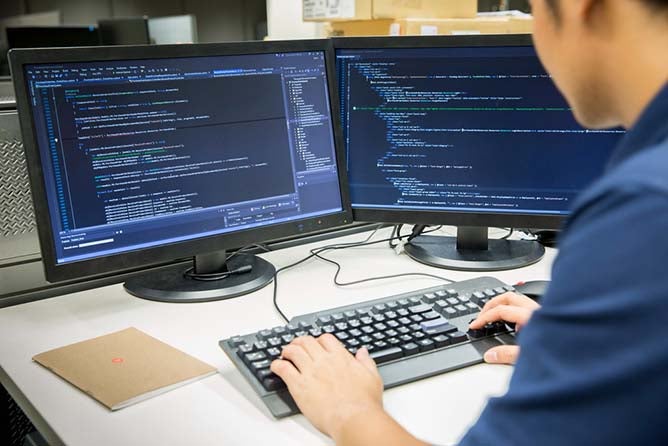 What Is a Tableau Report Developer?
Tableau report developers are highly skilled data analysts who work in IT departments to collect data and produce data visualization. Tableau report developers can then extract meaningful insights from the data and find solutions that they should present to the client. It's a job that requires a lot of teamwork and collaboration with people from many different departments and sectors. Being successful in this role ultimately depends on having strong analytical skills, plus an aptitude for understanding business.

What Does a Tableau Report Developer Do?
A Tableau report developer's role will vary depending on what kind of data they're working with and the client's needs and goals. Their duties will vary depending on the type of organization in which they're working, but here are some specific duties that they may be asked to carry out during their day-to-day:
Produce technical solutions. Tableau report developers are required to help businesses improve in specific areas identified by the relevant data. It's a Tableau report developer's job to analyze this data and produce technical solutions for the organization in which they're working. Businesses rely on Tableau report developers to interpret data in a meaningful way and provide solutions that will help streamline their business.
Collect data and produce data visualization reports. One of the main roles of a Tableau report developer is to collect data and then present it in a visually compelling way, outlining any information that may be useful to improve the client's business. The visual data can help draw attention to key areas.

Improve systems. Tableau report developers must work with departments within a business to improve current data systems while also implementing new systems to improve business efficiency. The more innovative a Tableau report developer can be with this information, the more successful the company will be with its clients.
How Do I Become a Tableau Report Developer?
Most people who aspire to work in the software development sector are required to have a bachelor's degree in a related field. Earning a degree with a strong focus on data analytics is a great idea for aspiring Tableau report developers. A keen understanding of how to use Tableau is the best way to stand out in the job market. There are many different ways to go about a career in this sector, and the following is a sensible way to go about it.
Step One: Earn a bachelor's degree
Getting a bachelor's degree is a necessary component to becoming a Tableau report developer. Employers will be looking for well-educated and adept individuals with an appropriate degree focused on data analytics. A data analytics degree incorporates all of the necessary tools and skills needed to become a Tableau report developer. 
This degree combines data analytics with data management, allowing for expertise in both areas. It also allows students the opportunity to earn IT certifications recognized by industry leaders. 
Step Two: Gain additional certification
Adding more certificates and credentials to a resumé can increase the likelihood of catching the eye of a potential employer. Many IT companies require additional certification for jobs they offer, so it's a good idea for students to use their time as an undergraduate to gain as many certificates as they can. And at WGU, students are able to pursue getting certification as part of the degree without paying any additional fees.
Step Three: Obtain an entry-level job
Armed with a degree and additional certification, the next step is getting some experience at an entry-level job. As an entry-level Tableau report developer, it is common to work under supervision in order to develop professionally and learn more about the key areas of the job. After working at an entry-level job for a few years, it is then possible to start climbing the career ladder. According to Glassdoor, 80% of those working in this sector have two to four years of experience already.
Step Four: Earn a master's degree
Although a master's degree is not necessary to become a Tableau report developer, it is worthwhile for advancement in the field. A data analytics master's will allow students to study relevant courses such as data visualization, analytics, and data management. Earning a master's will provide students with a greater depth of knowledge in the specific areas they need to advance their careers.
What Degrees are Best for a Tableau Report Developer?
Lean into data, and walk away with a cutting-edge online degree:...
Lean into data, and walk away with a cutting-edge...
Lean into data, and walk away with a cutting-edge online degree:
Time: 70% of graduates finish within 37 months.
Tuition and fees: $3,735 per 6-month term.
Courses: 39 total courses in this program.
Certifications in this program at no additional cost include:
AWS Cloud Practitioner
CompTIA Data+
CompTIA Network+
Udacity Nanodegree—a unique, highly recognized credential designed to prepare you for a career in data analytics
MSI Change Management (Optional Certification)
Certiprof Design Thinking Professional Certificate (Optional Certification)
There are many job titles a degree in data management and data analytics will prepare you for, including:
Data Scientist
Automation Architect
Business Analyst
R Programmer

AI Trainer
Tableau Report Developer
QA Analyst
Python Programmer
Analytics Manager
Data Analyst
Database Administrator
Statistician
College of I.T.
Lead businesses with strong analysis skills:...
Lead businesses with strong analysis skills:...
Lead businesses with strong analysis skills:
Time: 72% of graduates finish within 18 months.
Tuition and fees: $4,055 per 6-month term.
Master data mining, visualization, and SQL—and lead analytics at the business of your choice.

College of I.T.
---
Our Online University Degree Programs Start on the First of Every Month, All Year Long
No need to wait for spring or fall semester. It's back-to-school time at WGU year-round. Get started by talking to an Enrollment Counselor today, and you'll be on your way to realizing your dream of a bachelor's or master's degree—sooner than you might think!
---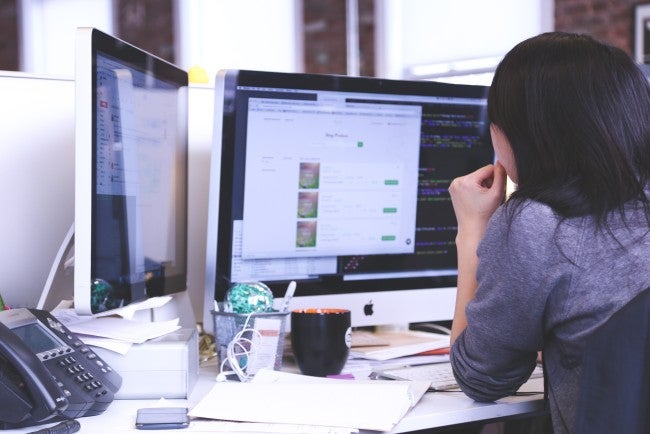 What Skills Does a Tableau Report Developer Need?
A Tableau report developer needs many different skill sets in order to be successful and venture further in their career. Some of the main skills are listed below:
Specific skills with Tableau or similar data management dashboards
Analytical skills

Critical thinking skills

Problem-solving skills

Business skills

Strategic communication

Teamwork skills

Collaboration
How Much Does a Tableau Report Developer Make?
$96,282
Glassdoor states that the average base salary of a Tableau report developer is $96,282 per year as of December 2021. However, this figure varies based on qualifications and amount of experience. Location is also a huge factor in determining salary. Those on the lower end of the scale could make around $72,000 while the lucky few at the higher end can pull in up to $127,000 per year.
What Is the Projected Job Growth?
22%
The U.S. Bureau of Labor Statistics doesn't give exact statistics for this career, but it is very similar to that of a software developer. And based on those statistics, the BLS anticipates a 22% growth rate in the field of software developers from 2020 to 2030. This number is much higher than that of the average for all other professions, which is around 8%. So the future is bright for those thinking of undertaking a career as a Tableau report developer.
Where Do Tableau Report Developers Work?
Varies
Tableau report developers usually work for private IT companies that specialize in different analytics fields, such as social media or healthcare. Different companies will often seek those with experience and expertise in the appropriate field. According to the BLS, the majority of software developers are in computer systems design and related services (26%).