Threat Hunter Career Guide
How to Become a Threat Hunter
Every business needs protection from cyber threats—the more sensitive the data or industry, the more urgent this need becomes. Cyber threat hunters are investigators focused solely on hypothesizing digital disasters that may be just ahead, protecting their stakeholders and other people from the consequences of a cyber threat.
What counts as a cyber threat or risk? The work of a threat hunter has less to do with technical inquiry and more to do with hackers, vulnerabilities, and other malicious agents hoping to hack in and capitalize on any part of a company's system or data bank.
You may already know a bit about what this career entails—threat hunters also go by other names, including threat detection analysts, cyber threat hunters, security managers, and security analysts. A threat hunter needs to be just as crafty as the invading actors they hope to keep out. If you've got a great eye for detail, a knack for technical processes and systems, and a bent for justice, then this profession will be immensely gratifying for you.
A cybersecurity analyst of any type must be able to detect, analyze, predict, and neutralize vulnerabilities and outright affronts against their organizations. Data environments and software systems both fall within this domain. Once a problem crops up on an analyst's radar, meeting this goal requires investigation into the nature of the fundamental issue.
Much of this work is carried out before a real problem has a chance to occur through things like penetration tests. Other episodes may involve taking a closer look at unusual behavior or findings. After detection, they then seek to eliminate the underlying cause.
These experts are responsible for many things, including:
Postulating potential threats by asking questions
Analyzing enormous amounts of data for weaknesses, anomalies, and patterns

Detecting threats from both the inside and the outside
Threat hunters work within teams serving key stakeholders, offering recommendations on the most appropriate best practices for a given industry or sector. Pattern recognition, an understanding of forensics, and excellent communication skills are all musts in this career.
What Does a Threat Hunter Do?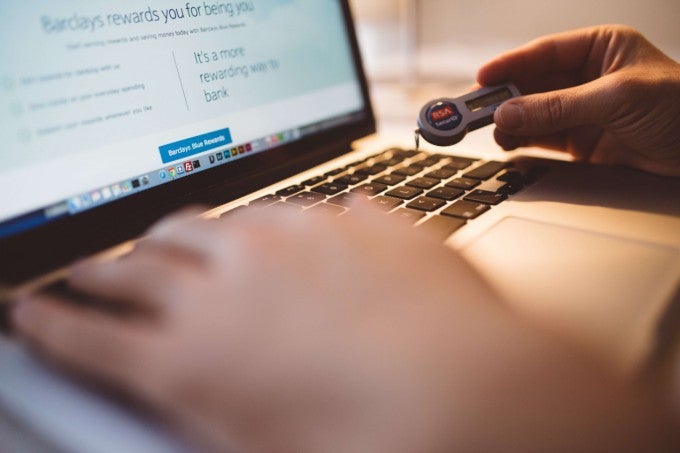 Perform audits on existing systems and processes, determining whether they're secure enough and where they can be improved.
Carry out risk assessments and other tests to demonstrate the efficacy of the measures in place.

Monitor their organizations from a technical standpoint for security and compliance.

Analyze data and documents to predict problems that may arise.

Understand threat behavior.

Gather intelligence on known threats and recent attacks to stay ahead of a potential problem.

Communicating their team's needs to administrators to adapt to potential future threats.

Staying up-to-date on the industry's latest, modifying solutions in place as their technological landscape evolves.
While know-how, instinct, and experience are important, a security analyst also utilizes software, data science, and other tools of analysis to carry out their work. Security monitoring tools, SIEM solutions, and other resources paint a complete picture of the system, the means of penetration, and even flaws in the security of the physical premises in question.
How Do I Become a Threat Hunter?
For most security analyst jobs, you'll need at least a bachelor's degree in cybersecurity, forensics, or a closely related field. 
A master's degree in cybersecurity will weigh heavily in your favor, as will certifications and other forms of continuous learning. After at least two years as a working professional, you'll likely be able to advance considerably in both title and income level.
Best Degrees for a Cyber Auditor
Cybersecurity and Information Assurance – B.S.
Protect your career and earning potential with this degree....
Protect your career and earning potential with...
Protect your career and earning potential with this degree.
Employer approval: 74% of graduates finish within 18 months.
Tuition: $3,950 per 6-month term.
Some careers and jobs this degree will prepare you for:
Cyber crimes investigator
Director of cybersecurity
Chief of cyber counterintelligence
Cybersecurity engineer
Cyber operations planner
Certifications included in this program at no extra cost include:
Certified Cloud Security Professional (CCSP) - Associate of (ISC)2 designation
Systems Security Certified Practitioner (SSCP) - Associate of (ISC)2 designation

ITIL® Foundation Certification

CompTIA A+
CompTIA Cybersecurity Analyst Certification (CySA+)
CompTIA IT Operations Specialist
CompTIA Network+
CompTIA Network Vulnerability Assessment Professional
CompTIA Network Security Professional
CompTIA PenTest+
CompTIA Project+
CompTIA Secure Infrastructure Specialist
CompTIA Security+
CompTIA Security Analytics Professional
College of I.T.
Cybersecurity and Information Assurance – M.S.
Become the authority on keeping infrastructures and information...
Become the authority on keeping infrastructures...
Become the authority on keeping infrastructures and information safe.
Time: 76% of graduates finish within 24 months.
Tuition and fees: $4,295 per 6-month term.
Certifications: cost of two EC-Council certs, included.
The curriculum is closely aligned with the National Initiative for Cybersecurity Education (NICE) Workforce Framework, plus includes the opportunity to earn these certifications:

EC-Council Certified Ethical Hacker

EC-Council Computer Hacking Forensic Investigator (CHFI)

This program was designed in collaboration with national intelligence organizations and IT industry leaders, ensuring you'll learn emerging technologies and best practices in security governance.
College of I.T.
---
Our Online University Degree Programs Start on the First of Every Month, All Year Long
No need to wait for spring or fall semester. It's back-to-school time at WGU year-round. Get started by talking to an Enrollment Counselor today, and you'll be on your way to realizing your dream of a bachelor's or master's degree—sooner than you might think!

---
What Skills Do Threat Hunters Need?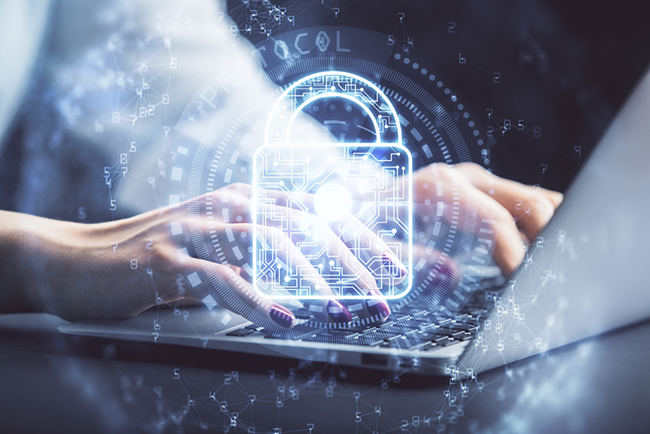 The most challenging aspect of this career path is, arguably, the technical knowledge of network security it demands. A working knowledge of programming, coding, and development are essential, and so is an understanding of IT science and technology. Aside from this, any security manager should also pursue the following skills:
Data analysis and the associated tools of the trade
Forensics and behavioral analysis

Skills of observation and pattern recognition

Soft skills, such as communication, leadership, and moral development
The ability to recognize critical points of failure, vulnerabilities, attack profiles, and major holes in the security system enveloping the organization is a skill that develops naturally with time. Curiosity, a hunger for information, and an analytical mind all make a great security engineer—the devil is in the details, and these professionals live to dig deep into everything around them.
How Much Does a Threat Hunter Make?
$102,600
Just like any career in tech, a security analyst salary will often be quite lucrative. According to the U.S. Bureau of Labor Statistics, you can expect to earn around $102,600 on average, even with only a bachelor's degree in the field.
What Is the Projected Job Growth?
35%
Just like many careers in tech, work as a security engineer is on the rise—the demand for security managers is projected to increase by 35% over the course of the next decade. 
Right now, over 163,000 security analyst jobs are available currently in the United States. There is no better time to begin.
Where Do Threat Hunters Work?
Varies
If you live in a big city, jobs in network security likely abound. Working from home may also be possible, depending on your employer—some on-site days may be necessary, but this is work that can typically be done from anywhere.
As far as organizational structure is concerned, a cybersecurity analyst usually operates as a part of IT. You might, alternatively, find yourself working for an agency that caters to a variety of clients. If flexibility is a concern for you, then working in tech and cybersecurity is a great way to earn a living.