Behind each of your favorite websites and apps is a UX designer who has worked painstakingly to ensure you're getting what you're looking for at each interaction along your customer journey.
A UX designer, or user experience designer, is someone who optimizes the interaction between users and products through user-friendly design. Most often, UX designers work on websites and apps. The practice of UX design encompasses many different aspects, including information architecture, visual design, usability, interaction design, and sometimes user interface design. 
The main goal of a UX designer is to make the user experience seamless and satisfactory, particularly in digital formats. With most business today being carried out online, UX designers have become critical players in every organization.
UX designers generally work as part of a wider production team. They often fill the gap between the user and the product. They work closely with development teams, copywriters, other designers, and key company stakeholders to design and create a positive user experience. 
What Does a UX Designer Do?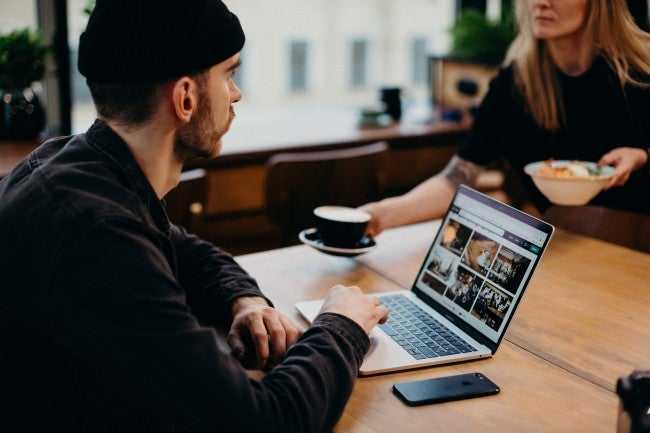 A UX designer has a full plate of daily activities that may include:
Research. It's hard to design effective solutions without understanding what users want. In addition to running A/B tests and user research surveys, a look at competitors' approaches to user experience can be informative.
Data interpretation. Gathering the data and research is one thing but knowing how to use it is even more critical. UX designers must be skilled at understanding what data means in order to craft better user experiences. 

Creating personas. Before narrowing in on the user experience, it can be helpful to create a representation of potential customers. This is where customer personas come in. These personas help designers and others visualize each prospective user's motivations and desires
Determining information architecture. The way a website or app is laid out can be the key to its success. Information architecture involves mapping out user journeys and determining which steps a user must take before becoming a customer. With information architecture in place, designers can focus on fine tuning the more nuanced interactions along the user journey.

Prototyping and wireframing. UX designers understand that their first solution isn't always the best one. They must be skilled at turning out several prototypes and wireframes to present to other creatives and key stakeholders for feedback. Design is often a collaborative process where multiple competing priorities must be considered.

Usability testing. A design doesn't work if it can't be used. Testing the effectiveness of designs is important. Some organizations have testing specialists who work closely with UX designers to gain insights on any snags in the user journey.
How Do I Become a UX Designer?
To become a UX designer, you'll need education and experience. Here's how to prepare:
Earn a bachelor's degree in design, marketing, or computer science.
Learn UX design fundamentals and key design tools.

Work on projects for real clients.

Build a portfolio.

Apply to entry-level UX designer positions.
Best Degrees for a UX Designer
Marketing – B.S. Business Administration
For those who want to lead brands and steer consumer markets:...
For those who want to lead brands and steer...
For those who want to lead brands and steer consumer markets:
Time: 67% of graduates finish within 36 months.
Tuition: $3,575 per 6-month term.
Some careers and jobs this business degree will prepare you for:

Marketing and PR manager
Director of marketing and communications
Director of publications
Customer intelligence manager
Marketing sales manager
Marketing is a creative and exciting field—and one where an undergraduate degree will open better opportunities.
College of Business
Problem solvers and math lovers needed! Your task: ...
Problem solvers and math lovers needed! Your...
Problem solvers and math lovers needed! Your task:
Lay the groundwork for the computing breakthroughs that will enable tomorrow's technologies. 
Time: 67% of graduates in similar programs finish within 30 months.

Tuition and fees: $3,625 per 6-month term.
Transfer: Your previous college coursework and existing certifications may waive course requirements, helping you finish even faster.
You'll have the opportunity to earn these certifications:
CompTIA Project+

Axelos ITIL Foundation

Professionals who need the skills a computer science degree provides include computer systems analysts, computer programmers, artificial intelligence specialists, software engineers, machine learning engineers, and more.
College of I.T.
---
Our Online University Degree Programs Start on the First of Every Month, All Year Long
No need to wait for spring or fall semester. It's back-to-school time at WGU year-round. Get started by talking to an Enrollment Counselor today, and you'll be on your way to realizing your dream of a bachelor's or master's degree—sooner than you might think!

---
What Skills Does a UX Designer Need?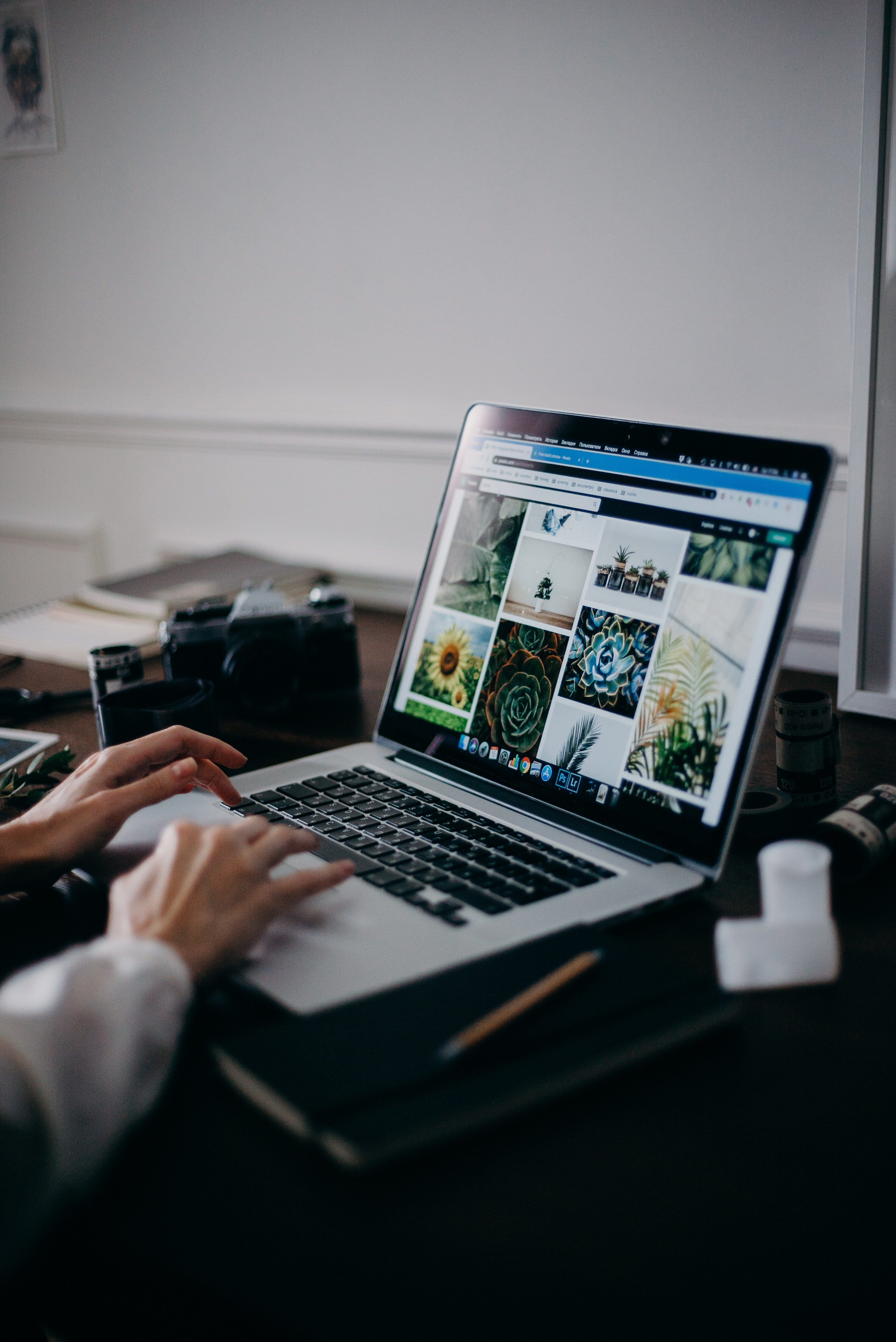 UX designers need not only technical expertise, but also soft skills to be successful. The skills required include:
Adaptability: Designers are subject to input and revision requests from all sides. They must be able to adapt and make changes to satisfy the needs of not only users but also internal stakeholders.
Communication: The ability to keep all parties aware of the status of a project is a key characteristic of a solid UX designer. UX designers must also know how to get to the root of a problem to ensure they can provide a design solution that meets needs.

Problem-solving: UX designers solve complex problems. They have the difficult task of simplifying user journeys and providing a good experience from start to finish through simple, powerful design.

Design thinking: The elements of design thinking include the ability to empathize with colleagues and users, define user needs, challenge assumptions, prototype, and test.

A user-centric mindset: Good UX designers always create with the user in mind. The user experience is their top priority, and it drives every decision they make.

Attention to detail: The smallest changes can often make the biggest difference. Where should a button be placed? How much text should be in each section? These are the small details UX designers should be thinking about.

Creative and analytical approach: It's important to be creative, but users don't care how creative your site or app is if it doesn't make sense. A UX designer must be both creative and analytical as they make decisions.

Understanding of interaction design principles: Interaction design principles include UX, functionality, cognition, engagement, user control, perceivability, and learnability. A skilled UX designer understands the nuances of these principles.

Knowledge of industry tools: Sketch, InVision, Adobe InDesign, Illustrator, Zeplin, Figma, and OmniGraffle—these tools are essential for UX designers. Also, new design tools are frequently released, so it's important for UX designers to never stop learning. 

Business know-how: A good UX designer thinks strategically about aspects of the business that pertain to the end user. Both organizational and user priorities are considered in each design. Knowing how to communicate with executives is critical. Understanding how the user experience factors into the overall success of a business is paramount.
How Much Does a UX Designer Make?
$102,454
As of August 2022, UX designers earn an average annual salary of more than $100,000, according to ZipRecruiter. Pay can vary depending on location and experience level. In general, UX designers are highly sought-after and well compensated due to the important role they play in attracting and converting users.
What Is the Projected Job Growth?
13%
The demand for designers is set to grow significantly over the next decade, with the U.S. Bureau of Labor Statistics projecting 25,500 new jobs in the industry through 2030. As organizations compete for customers, those who can provide the best user experience often win. UX designers are in higher demand than ever before.
Where Does a UX Designer Work?
Varies
UX designers are needed in a variety of settings ranging from tech companies to ecommerce brands to agencies. Many UX designers can work either remotely or in-office. Some freelance, completing projects for clients across multiple states and industries. One thing's certain—a career in UX design offers a lot of work flexibility and plenty of opportunity to make a big impact.