Video Game Designer Career Guide
How to Become a Video Game Designer
If you have a flair for design and turning your passion for video games into a career, you might consider seeking a video game designer position. In this role, you can bring to life worlds created by you and your team, feel rewarded, and ultimately bring together people from all over the world from diverse backgrounds.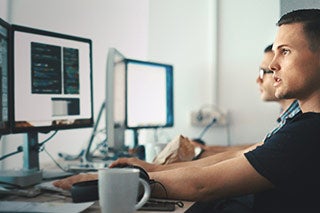 What Is a Video Game Designer?
A video game designer imagines almost everything about a game, including its plots, characters, visual designs, and layouts. 
Designers meet with different teams and create a cohesive vision. They also work closely with programmers and artists to ensure that the design is followed, test various concepts, and identify and correct errors or other problems that arise.

Compare these tasks to those of a video game developer, who programs the game's coding and ensures that all of the technical aspects are correctly implemented. Developers also enlist the help of focus groups to work out bugs and ensure that the game runs as flawlessly as possible before making it into gamers' hands.

What Does a Video Game Designer Do?
Video game designers work in many stages of the video game development process. Different job titles within video game design have different responsibilities, but in general, video game designers can be expected to do any of the following tasks:
Brainstorm new game ideas that would engage a wider audience
Outline the game's concept and storyboard the overall game experience

Develop characters and plots based on the storyboard of the game

Develop the code necessary for a game to work

Document the code and work out any bugs or issues with the code

Work with developers and other members of their team to ensure that there are no bugs or problems from start to finish

Respond to feedback about concerns with the game

Create patches or bug fixes to ensure that the game continues to work well
What Education Does a Video Game Designer Need?
Step 1: Earn a bachelor's degree
A bachelor's degree in software engineering is an ideal place to start if you want to become a video game designer. This type of degree program will give you critical knowledge and experience in data management, software fundamentals, web development, UX and UI, and more. These skills will be essential as you work to move into a career focusing on design in video games.
Step 2: Gain experience
In order to move into a video game designer role, you'll need some experience in game design. Internships and entry-level positions will help you gain this experience and give you necessary skills to take into higher level positions.
Best Degrees for a Video Game Designer
Software Engineering – B.S.
You're a creative and tech genius who wants the bigger...
You're a creative and tech genius who wants the...
You're a creative and tech genius who wants the bigger opportunities.
Time: 70% of graduates finish similar programs within 40 months.
Tuition and fees: $3,985 per 6-month term.
Certifications included in this program at no additional cost are:
CompTIA Project +
AWS Certified Cloud Practitioner 
ITIL®1 Foundation Certification
There are a wide variety of job titles this degree program prepares students for, including:
Software Engineer

Application Analyst
Software Tester
Systems Analyst
Multimedia Programmer
Software engineers are in-demand across organizations in every industry. Secure your future with a degree and additional certifications.
College of I.T.
Web Application Deployment and Support Certificate – College of IT
Enhance your résumé and take a step in your educational journey...
Enhance your résumé and take a step in your...
Enhance your résumé and take a step in your educational journey with the help of the Web Application Deployment and Support Certificate from the College of IT, powered by WGU Academy.
Time: 5 months from start to finish.
Cost: $2,950 for the certificate.
Courses: 4 courses total in this program.
This certificate also offers two industry certifications, Linux Essentials and AWS Cloud, which will add extra power to your portfolio of experience. You are also guaranteed admission into a WGU College of IT degree program. This certificate will prepare you for the next step in your career.
This program is ideal for individuals who have 3-5 years of IT experience and a basic understanding of scripting languages and SQL. Prerequisites include: Experience with either Python or Java or another high-order OO (object-oriented) programming language along with Git, experience with HTML, CSS, and JavaScript, and experience with a major DBMS (database management system) - MySQL (preferred), SQL Server, Oracle, MariaDB, etc.
College of I.T.
---
Our Online University Degree Programs Start on the First of Every Month, All Year Long
No need to wait for spring or fall semester. It's back-to-school time at WGU year-round. Get started by talking to an Enrollment Counselor today, and you'll be on your way to realizing your dream of a bachelor's or master's degree—sooner than you might think!

---
Top Certifications for Video Game Designers
Top industry certifications along with a degree are often required by employers of video game designers. That is why WGU offers valuable certifications with degree programs, at no extra cost. Learn more about certifications and how they add value to your résumé.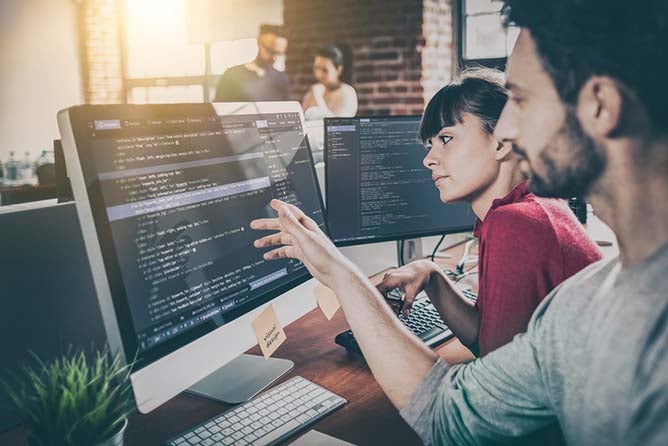 What Skills Does a Video Game Designer Need?
Here are some of the top skills that video game designers need to be successful in their jobs:
Creativity and artistic vision: Regardless of the genre, video game designers create entirely new worlds that immerse and delight players. Coming up with these scenarios takes an immense amount of artistic vision and creativity.
Time management: Video game design comes with a lot of moving pieces, and it's your responsibility to deliver work that's not only on-point but also on time. 

Communication and ability to work as part of a team: Game design requires effective communication skills on multiple levels, including making sure that everyone's on the same page, discussing hiccups when they inevitably occur, and collectively proposing solutions.

Passion and knowledge: If you're going to become a video game designer, you need to have a passion for games. You'll also need to have wide-ranging knowledge of gaming trends and reflect them in your work.

Programming skills: While the design is crucial to the story and feel of a game, programming dictates how players interact with your created environment. Lua and Python are two of the most popular programming languages used in the gaming industry.

How Much Does a Video Game Designer Make?
$67,000
PayScale reports that the average salary for a video game designer is just over $67,000 per year, with a low of $40,000 and a high of $104,000.
Where you fall in the scale depends on several different factors, including your level of education, years of experience, and location. For example, PayScale indicates that, on average, video game designers earn the following based on experience:
Less than one year: $55,501
One to four years: $62,520
Five to nine years: $76,047
10 to 19 years: $91,395
20 years and higher: $98,639
Video game designers have the opportunity to earn a good income once they put their talents to work.
What Is the Projected Job Growth?
22%
While some areas of video game design are expected to see decline, the technical design and development areas of video game design are still growing steadily. Software development in general is expected to see a 22% growth by the year 2029, and software developers who want to focus on video game design and development will have many opportunities for positions.
Do Video Game Designers Need Certifications?
Yes
While there aren't specific certifications required to become a video game designer, it can be extremely beneficial to obtain industry certifications that demonstrate your abilities in the software development field. Top certifications include:
CompTIA A+
CompTIA Project+
CIW User Interface Designer
ITIL®1 Foundation.