SALT LAKE CITY — The Accreditation Council for Business Schools and Programs (ACBSP) Baccalaureate/Graduate Degree Board of Commissioners has awarded accreditation to the bachelor's and master's degree programs in Western Governors University's (WGU) College of Business. ACBSP accreditation certifies that the teaching and learning processes within the undergraduate and graduate business programs offered through WGU's College of Business meet the rigorous standards established by ACBSP.

"Western Governors University has shown their commitment to teaching excellence and to the process of quality improvement by participating in the accreditation process," said ACBSP Chief Accreditation Officer Dr. Steve Parscale, who will present the Certificate of Accreditation at ACBSP Conference 2018 in Kansas City, Mo., on June 10. "This accreditation is evidence that WGU is committed to providing the highest quality business education for their students."
In 2017, ACBSP announced that WGU was a candidate for accreditation. As part of the process, accreditors evaluated WGU's leadership, strategic planning, relationships with stakeholders, academic programs, faculty credentials, and educational support.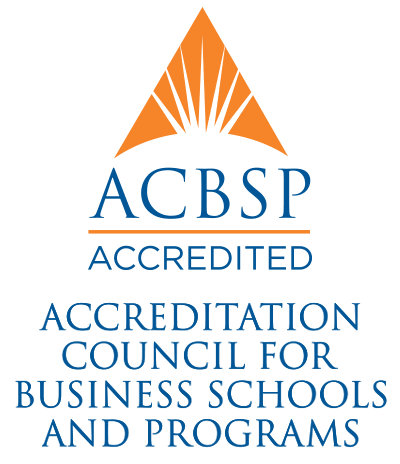 This program-specific accreditation is in addition to the university's regional accreditation by the Northwest Commission on Colleges and Universities, which was reaffirmed last year.
"This important accreditation further validates the quality of academic programs at WGU and demonstrates our commitment to continuous quality improvement in delivering world-class business education," said Dr. Rashmi Prasad, WGU's Academic Vice President for the College of Business.
Established in 1988, ACBSP is the only organization offering specialized business accreditation for all degree levels, from associate to baccalaureate to doctoral degree programs. The accreditation focuses on recognizing teaching excellence, determining student learning outcomes, and a continuous improvement model.
WGU's College of Business has more than 35,000 students in all 50 states, and to date has awarded more than 30,000 bachelor's and master's degrees. The nonprofit, online university pioneered competency-based education, which measures learning rather than time spent in class. Students complete courses as soon as they demonstrate that they have mastered the subject matter, enabling them to move quickly through material they already know so that they can spend more time on what they still need to learn. Designed to meet the needs of busy, working adults, students have 24/7 access to learning resources and receive dedicated one-on-one faculty support.
ACBSP is a leading specialized accreditation body for business education. ACBSP's mission is to promote continuous improvement and recognize teaching excellence in the accreditation of business education programs throughout the world. ACBSP accredits business, accounting, and business-related programs at the associate, baccalaureate, master, and doctorate degree levels. Recognized by the Council for Higher Education Accreditation (CHEA) in 2001 and again in 2011, ACBSP was the first to offer specialized business accreditation at all degree levels. ACBSP currently accredits business programs at more than 1,200 campuses in 60 countries.