FRANKLIN - Dr. Michael Torrence, president of Motlow State Community College, has been named to the Advisory Board of WGU Tennessee – the state-endorsed, nonprofit online university established as part of Governor Haslam's Drive to 55 initiative.  

"Dr. Torrence is a respected leader in higher education, and we are honored that he is joining our Advisory Board," said Dr. Kimberly K. Estep, WGU Tennessee's chancellor. "When we first launched in 2013, one of our very first priorities was to build partnerships with all of the community colleges in Tennessee. Dr. Torrence has helped us further our effort to provide community college graduates with an affordable path to earn their bachelor's degrees."
Torrence was named the seventh president of Motlow State, which has campuses in Smyrna, Tullahoma, McMinnville and Fayetteville, in March. Prior to joining the administration at Motlow State, he served as the assistant vice president of Academic Affairs at Volunteer State Community College. Torrence comes to WGU Tennessee's Advisory Board with nearly 23 years of teaching experience and 11 years of experience in higher education.
"I have always been a champion of higher education and believe in the missions of WGU Tennessee and community colleges across the state," Torrence said. "The partnership between WGU Tennessee and Motlow State is incredibly valuable for our staff and graduates, and I'm looking forward to strengthening that relationship as part of the board."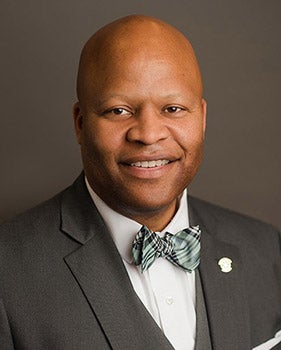 Torrence is a graduate of South Dakota State University, where he earned his bachelor's and master's degrees in English. He completed his Ph.D. in exceptional learning with a specialization in literacy, research methods, teaching and learning at Tennessee Tech University.
He is a founding chairman and executive board member of I.M.P.A.C.T. in Cookeville and is a member of the Rotary Club of Cookeville, Highlands Workforce Development and Education, and the National Association of Multicultural Education, Tennessee chapter.
Other members of WGU Tennessee's Advisory Board are John Ingram, Ingram Industries; Shannon Brown, FedEx; Mark Cate, Stones River Group; David A. Golden, Eastman; Carol Ross-Spang, Methodist Le Bonheur Healthcare; Ralph Schulz, Nashville Area Chamber of Commerce; John Steele, HCA; and Karen Ward, BlueCross BlueShield of Tennessee.