KENT — WGU Washington, the online, nonprofit university, announced today the appointment of Dr. Jean Hernandez, President Emeritus of Edmonds Community College to its advisory board. The advisory board helps guide the growth and development of the state's only legislatively-endorsed, online university. Hernandez has been a leader in higher education for more than three decades, earning a reputation as a champion of student success.
"Throughout her career in higher learning, Jean has worked tirelessly to increase access to educational opportunities for underserved populations and members of the military community," said WGU Washington Chancellor Dr. Tonya Drake. "Her principles align well with the mission of our university. I have always admired Jean's unwavering commitment to education and I am confident she will be a valuable addition to our board."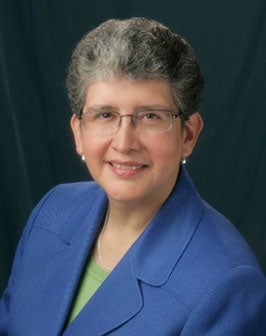 Hernandez served as the Edmonds Community College President for seven years before retiring last December. Under her leadership, the college joined the Achieving the Dream (ATD) network, and later became an ATD Leader College, which is the most comprehensive non-governmental reform movement for student success in higher education history. Hernandez is especially proud of creating the Second Chance Scholarship while at Edmonds Community College for students who have experienced homelessness or have been incarcerated.
After her retirement, she served as interim president at Pierce College Puyallup. Now she works as a Leadership Coach for Achieving the Dream and a Guided Pathways Coach for the Washington State Board for Community and Technical Colleges. She continues to be active on the College Spark Washington Board, Boys and Girls Club of Snohomish County Board, and the Rotary Club of Lynnwood.
WGU Washington's Advisory Board was established in 2011 to provide counsel to the chancellor on state-specific needs and trends and to help shape the direction and continued success of the university. In addition to Hernandez, the advisory board consists of:
Marty Brown, Retired Executive Director, Washington State Board for Community and Technical Colleges (SBCTC)
Don Brunell, Partner, Brunell Creative; Former President, Association of Washington Business
Al Davis, Principal, Revitalization Partners
Phyllis Gutiérrez Kenney, Former State Representative, VP of Leadership and Economic Development, Sea Mar Community Health Centers
Steve Mullin, President, Washington Roundtable
Dr. Kathleen Ross, President Emeritus, Heritage University
Mike Schindler, CEO Operation Military Family Cares and Co-Founder at Integrated Telehealth Solutions WA
Dr. Samuel H. Smith, President Emeritus, Washington State University