KENT — WGU Washington, the online, nonprofit university, today named Dr. Michael Dunn to its advisory board. The advisory board provides counsel to the chancellor guiding the forward direction of the state's only legislatively-endorsed, online university. With more than four decades of experience as a leader in K-12 education, Dunn's expertise will help WGU Washington continue to provide a solution to the statewide teacher shortage, as well as other, key workforce issues.
Dunn currently serves as superintendent of NorthEast Washington Educational Service District 101 (NEWESD 101), a position he has held for more than ten years. As chief administrator, he leads the agency tasked with improving professional practices for teachers and learning outcomes for nearly 100,000 public and private students across seven counties in the Inland Northwest.
"Michael has dedicated his career to building strong communities and fostering better lives through education," said WGU Washington Chancellor Dr. Tonya Drake. "His influence has been felt in the region's business, healthcare and philanthropic sectors. I'm delighted to add his outstanding knowledge and perspective to our advisory board."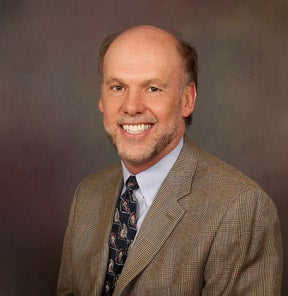 Prior to joining NEWESD 101, Dunn worked as superintendent of Cheney Public Schools in Spokane County. Before that, he served as the executive director of Northwest area schools for Spokane Public Schools, the state's second-largest school district. Dunn started his career as a high school social studies teacher in the rural Ritzville School District and later served as a high school principal in the Spokane (Shadle Park) and Mead (Mt. Spokane) districts.
Dunn holds a bachelor's degree in political science, a master's degree in educational administration and a doctorate in educational leadership from Washington State University.
WGU Washington's Advisory Board was established in 2011 to provide counsel to the chancellor on state-specific needs and trends and to help shape the direction and continued success of the university. In addition to Dunn, the advisory board consists of:
Marty Brown, Retired Executive Director, Washington State Board for Community and Technical Colleges (SBCTC)
Don Brunell, Partner, Brunell Creative; Former President, Association of Washington Business
Al Davis, Principal, Revitalization Partners
Phyllis Gutiérrez Kenney, Former State Representative, VP of Leadership and Economic Development, Sea Mar Community Health Centers
Jean Hernandez, President Emeritus, Edmonds Community College
Steve Mullin, President, Washington Roundtable
Dr. Kathleen Ross, President Emeritus, Heritage University
Mike Schindler, CEO Operation Military Family Cares and Co-Founder at Integrated Telehealth Solutions WA
Dr. Samuel H. Smith, President Emeritus, Washington State University