KENT — WGU Washington, the online, nonprofit university, announced today its latest advisory board member, Mike Schindler. The advisory board helps guide the growth and development of Washington's only legislatively-endorsed, online university. As a U.S. Navy Veteran, Operation Military Family Cares CEO and author, Schindler's knowledge and experience will help the university continue to address key workforce issues and guide women and men who have served toward professional opportunities.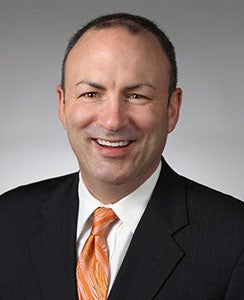 "With Mike's leadership on the advisory board, we look forward to strengthening our commitment to military members across Washington and their families," said WGU Washington Chancellor Dr. Tonya Drake. "I collaborated closely with Mike while working at Edmonds Community College. I saw firsthand how his leadership abilities, coupled with his compassion and desire to support our community, influenced meaningful change. I'm delighted to be working with Mike again to help military personnel achieve their educational goals."
Through his experience as founder and CEO of Operation Military Family Cares, a nonprofit organization that develops programs designed to improve the health, morale and finances for Veteran families and the companies that hire them, Schindler is committed to working with military communities to prepare them for success. Previously, Schindler served as the program manager of community engagement and innovation for the Institute for Veterans and Military Families (IVMF) at Syracuse University. He was responsible for fostering and maintaining relationships with community agencies that provide services to veterans, service members and military families in several states for the IVMF AmericaServes network.
Schindler also writes for The Seattle Post-Intelligencer's Military Wire blog and has published two books, "U.S. Veterans in the Workforce: Why the 7% are America's Greatest Asset" and "Operation Military Family. Schindler currently serves as a commissioner for the city of Edmonds, Wash.
WGU Washington's Advisory Board was established in 2011 to provide counsel to the chancellor on state-specific needs and trends and to help shape the direction and continued success of the university. In addition to Schindler, the advisory board consists of:
Marty Brown, Retired Executive Director, Washington State Board for Community and Technical Colleges (SBCTC)
Don Brunell, Partner, Brunell Creative; Former President, Association of Washington Business
Al Davis, Principal, Revitalization Partners
Phyllis Gutiérrez Kenney, Former State Representative, VP of Leadership and Economic Development, Sea Mar Community Health Centers
Jean Hernandez, President Emeritus, Edmonds Community College
Steve Mullin, President, Washington Roundtable
Dr. Kathleen Ross, President Emeritus, Heritage University
Dr. Samuel H. Smith, President Emeritus, Washington State University