AUSTIN — WGU Texas has named Dr. Stephen C. Head as the newest member of the nonprofit online university's advisory board. WGU Texas works in partnership with its parent institution, Western Governors University, and under the guidance of the state advisory board.
Head is Chancellor and Chief Executive Officer of the Lone Star College System (LSC). He will serve with eight additional WGU Texas board members consisting of educators, industry leaders and representatives from corporations and foundations who provide counsel on the most effective ways the university can meet its core mission of economic development in the state.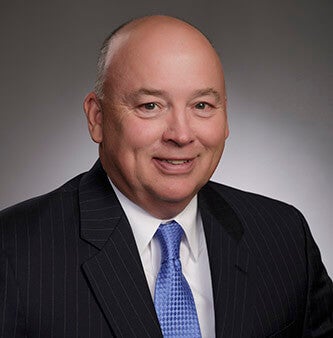 Appointed in 2014 as Chancellor, Head previously served as President of Lone Star College-North Harris, Executive Vice Chancellor, acting Chief Executive Officer, interim President at Montgomery College, and President of Kingwood College.
In his role with the Lonestar College System, Head oversees the policies and procedures of the Board of Trustees and serves as one of the state's senior advocates for higher education, interacting with elected officials, business, educational, philanthropic, and professional communities, and the general public.
"It's a privilege to be able to share my perspectives and real-world education experience in improving student outcomes," said Head. "I'm fortunate to serve with a diverse group of distinguished board members from across the state as we help the university continue to prepare students for successful careers once they graduate."
Head has served on the board of five area chambers of commerce and three economic development districts or councils. He currently serves on the Executive Committee for the Texas Association of Community Colleges and formerly served on the Executive Committee for the American Association of Community Colleges. In 2016, he was appointed by Governor Abbott to serve on the Texas Economic Development Corporation and a special Governor's Committee for Safety and Security.
"As WGU Texas continues to grow and develop, we appreciate the expertise and guidance provided by our advisory board," said WGU Texas Chancellor Steven Johnson. "We're excited to have Dr. Head's viewpoint on the board with his broad experience as a dynamic leader in education and economic development."
Head received his Ph.D. in History from Texas Tech University. He earned a Master of Arts degree in History and a Bachelor of Arts degree in History from Lamar University in Beaumont Texas. He taught history undergraduate and graduate classes for LSCS and university partners, and graduate classes in community college leadership and higher education finance.