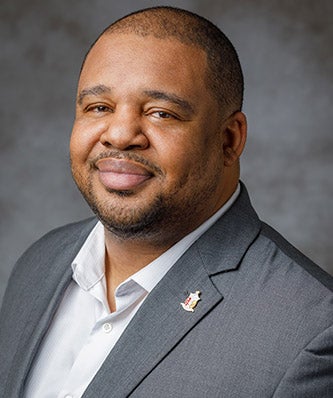 WGU Ohio announced today the appointment of K.L. Allen as state director, effective May 4, 2020.
K.L. Allen brings over a decade of higher education experience, ranging from launching and leading business development and veteran affairs departments to teaching as an adjunct professor of business. He is also a veteran of the Army National Guard. Allen has served on several boards and advisory committees that advocated for education and entrepreneurship.
"We are delighted that K.L. will be the leader of WGU Ohio," said Alison Bell, WGU Regional Vice President. "His strong entrepreneurial spirit is an excellent fit for WGU's role as an innovative disruptor   and our dedication to serving students and partners." 
Allen will lead operations of WGU Ohio to drive operations and reporting, expand university partnerships, provide effective communications to external and internal audiences, and position WGU Ohio as a thought leader in higher education.

WGU Ohio is the state affiliate of online, nonprofit Western Governors University. All WGU programs are competency-based, providing the flexibility contemporary students need. Designed to meet the needs of adult learners, competency-based education allows students to take advantage of their knowledge and real-world experience to move quickly through material they already know so they can focus on what they still need to learn.
"I'm humbled and eager to join WGU as state director of WGU Ohio, to collaboratively work with our communities, and grow the University's commitment to helping as many people return to college and make their educational dreams reality," Allen said. "Seeing how educational attainment creates a lasting legacy that positively impacts multiple generations socioeconomically is one of many motivations for being in the higher ed space. I look forward to nurturing and building on the strong values and foundation of WGU."
Allen earned a B.A. in Criminal Justice from Barber-Scotia College, an M.B.A in Global Management from the University of Phoenix-Charlotte campus and is currently finishing up his Doctorate in Educational Leadership from Southern New Hampshire University where his research focuses on cultivating employee engagement. He is a proud member of Kappa Alpha Psi Fraternity, Inc.