AUSTIN — WGU Texas announced today the appointment of Linda Battles as Regional Director, effective April 13, 2020. Battles brings 25 years of leadership and management experience in higher education policy and government relations to the newly created position which focuses on supporting the region's operational strategy and oversight for initiatives that drive the university's commitment to delivering high-quality education and graduates that meet workforce needs.
"Linda's track record of success in higher education policy will be invaluable as regional director at WGU," said WGU Texas Chancellor Steven Johnson. "Her determination to help students from every background access affordable, high-quality education will support our efforts to drive innovation in higher education and impact the lives of thousands of students."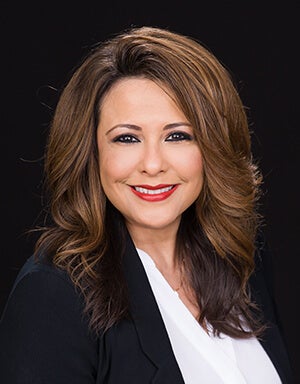 She will assist the chancellor in the coordination of  WGU Texas and the South Region, which includes Arkansas, Louisiana, New Mexico, and Oklahoma, to drive operations and reporting, expand university partnerships, provide effective communications to external and internal audiences, and position WGU Texas as a thought leader in higher education. 

"My entire career in higher education has been student-focused and joining WGU will allow me to continue my passion for helping students achieve their goals of post-secondary education," said Battles. "I also look forward to helping WGU develop and nurture strategic partnerships and policies to support the university's goals."

Battles joins WGU Texas after serving in various roles for 19 years at the Texas Higher Education Coordinating Board (THECB). Most recently, she served as Deputy Commissioner for Agency Operations and Communications and Chief Operating Officer overseeing an annual budget of $1.7 billion, the administration of state and federal financial aid programs, and advancing the agency's policy and budget priorities through the legislative process. 

Before joining the THECB, Linda served as Chief of Staff and Legislative Director for the now-late State Representative Irma Rangel who served as the Chair of the House Higher Education Committee from 1995-2002. There, she worked on legislation to expand access to higher education, such as the Top Ten Percent Law, which provides students who graduate in the top ten percent of their high school class with automatic admission to the state's public universities.

Battles earned her bachelor's degree in psychology and a master's degree in public affairs from The University of Texas at Austin. In 2017, she was selected as a Woman of Distinction by the Texas Association of Mexican American Chambers of Commerce.