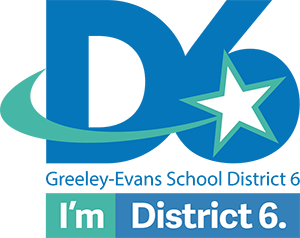 GREELEY, Colo. – Western Governors University (WGU) and the Greeley-Evans School District announced a partnership to encourage faculty and staff to pursue high-quality, respected credentials through the nonprofit, online university. The benefits to district employees include fee waivers and eligibility to apply for the WGU K-12 Partner Scholarship.
Read more information on the K-12 Partner Scholarship and other benefits here.
"Districtwide, we are proud of our outstanding teachers and the learning outcomes they foster," said Amy Spruce, HR Director at Greeley-Evans School District 6. "As our community grows and we serve more students and families, this new partnership with WGU helps ensure our district staff is among the best in the state."

Nationally recognized and with a significant footprint in Colorado, WGU offers more than 60 degree programs, including 29 bachelor's, master's and teacher licensure programs in its Teachers College.  Nearly 160 current WGU students and more than 300 graduates call Weld County home. Across Colorado, more than 2,400 individuals are currently enrolled in WGU degree programs, while more than 4,500 have already earned degrees from the online university. 
As a nonprofit institution, WGU is committed to keeping tuition costs low. Most WGU degree programs are approximately $7,000 per year—about half as much as comparable universities. Also, current employees of the Greeley-Evans School District can apply their tuition reimbursement benefit to help enhance the long-term value of their degrees.
"The area served by the Greeley-Evans School District is one of the fastest growing in our state," said Tim Haverkamp, WGU's Colorado-based Strategic Partnerships Manager. "As more families choose to put down roots there, the district has doubled down on its commitment to grow its corps of talented and well-trained teachers. I'm excited WGU is part of that strategy and an important resource to a community that recognizes the life-changing power of education."
WGU's online, competency-based model allows students to study and learn whenever and wherever it is convenient and at a pace that fits their lifestyles. The university is well-suited for busy, working adults, as well as traditionally underserved student populations. WGU provides students with individualized experiences and personalized guidance from dedicated faculty mentors and course instructors—from the time they enroll through graduation.