AUSTIN — Western Governors University (WGU) announced today the appointment of Linda Garza Battles as Regional Vice President and as Chancellor of WGU Texas. As Regional Vice President, Battles will lead university operations across a five-state region and guide the strategic direction of the online, nonprofit university's Texas-based affiliate. She brings more than 27 years of experience in higher education strategic planning, policy development, and stakeholder engagement to the role.
Battles joined WGU in 2020 as Regional Director of the South Region, providing oversight on initiatives that deliver high-quality education and pathways to opportunity for all students, increasing alumni engagement, and building partnerships that expand access and affordability to higher education in Texas and the greater region, including New Mexico, Oklahoma, Arkansas, and Louisiana.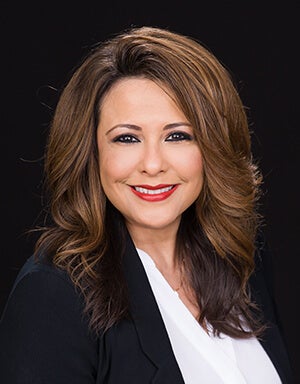 "Linda's deep understanding of the higher education landscape and drive to move forward WGU's mission of creating pathways to opportunity for all students makes her well-suited to take the helm as Regional Vice President," said Gene Hayes, Senior Vice President of Regional Operations at WGU. "We are thrilled to have Linda continue to help expand affordable, quality higher education opportunities and access in Texas and across the region."

Before joining WGU, Battles worked at the Texas Higher Education Coordinating Board and the Texas House of Representatives, where she dedicated her career to working on statewide policy that expands access to higher education, improves student success, and increases funding for state financial aid programs. She worked to secure landmark legislation to expand access to higher education for underserved populations, such as the Top Ten Percent Law, which ensures automatic admission to the state's public universities for graduates in the top ten percent of their high school class.

"I'm grateful for the opportunity to lead WGU efforts in Texas and the South Region, helping individuals overcome financial barriers and time constraints to earning their bachelor's or master's degree," Battles said.

Battles earned her bachelor's degree in psychology and master's degree in public affairs from The University of Texas at Austin and is a doctoral student in UT Austin's Executive Ed.D. in Higher Education Leadership Program. In 2017, the Texas Association of Mexican American Chambers of Commerce recognized her as a Woman of Distinction. Battles is from El Paso, Texas, and lives in Pflugerville with her husband, Mike.