The National Security Agency and Department of Homeland Security have designated Western Governors University (WGU) as a National Center of Academic Excellence in Cyber Defense (CAE-CD).  With the CAE designation, WGU is recognized by the U.S. Government for its validated degree program in the Bachelor of Science in Cybersecurity and Information Assurance (BSCSIA) through the academic year 2026, having met the rigorous requirements to be designated.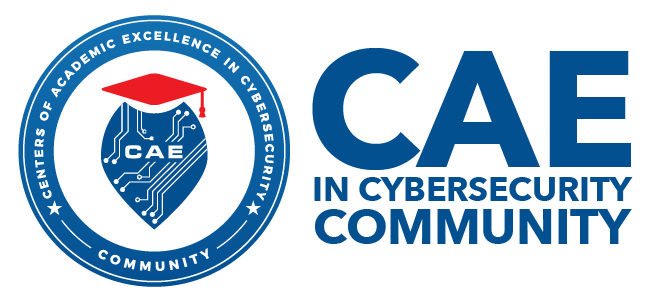 This designation is given to institutions that promote higher education and research in cyber defense and provide a direct pipeline of qualified professionals into the workforce, resulting in a decrease in threats to the National Information Infrastructure.
The need for skilled cybersecurity professionals in the United States is at an all-time high. Colonial Pipeline, the largest pipeline system in America, Twitter, and Howard University are just a few of the large-scale organizations that have been the victim of cyberattacks within the last year and a half; the first resulting in a $4.4 million ransom payout. 
In 2018, a report from the U.S. Departments of Commerce and Homeland Security to the president urged that the nation needed "immediate and sustained improvements in the cybersecurity workforce," and called for the alignment of education and training employers' cybersecurity workforce needs. 
One of the recommendations from this report stated educators should create a more progressive and diverse cybersecurity workforce by aligning education with employer needs. 
The BSCSIA program equips students to master the skills specified by the National Initiative for Cybersecurity Education Cybersecurity Workforce Framework, a standardized language that is recognized nationwide by educators, employers, and the government. 
WGU students in the BSCSIA program benefit from the flexible online model and can balance the demands of work, family, and education.  Program mentors guide students throughout their learning journey and provide one-on-one support from the start of the program to graduation day. Through a competency-based education approach, students are measured on what they know rather than on seat time, and progress through the program at their own pace, allowing for many to enter the cybersecurity workforce earlier than they would in a traditional classroom.
Students of the BSCSIA program also graduate with 14 industry-recognized certifications from CompTIA, ITIL, ISC2 and more, that put WGU graduates at a mid-level IT professional status when entering the workforce.
To date, the BSCSIA program has graduated 2,000 cyber security professionals into the workforce, placing them in careers such as cyber security analysts, vulnerability assessment analysts, and cyber security architects in organizations like the U.S. Department of Defense and Google.  
Learn more about the BSCSIA degree program and WGU's Center for Cyber Education at: https://www.wgu.edu/online-it-degrees/cyber-education-center/overview.html