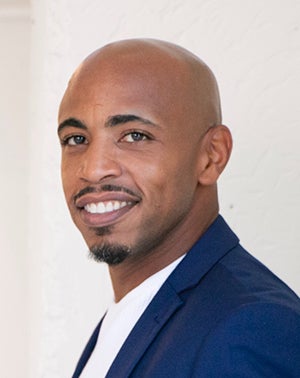 AUSTIN — Online, nonprofit university WGU Texas has promoted Dwayne Grant to Transfer Pathways Manager for WGU Texas and the greater region, including New Mexico, Oklahoma, Arkansas, and Louisiana. In this new role, Grant will develop relationships to increase WGU's pathways for transfer students, managing transfer pathways, articulation agreements, and comprehensive strategies for community colleges, organizations, and associations across the region.
"Dwayne's broad experience and success working with community colleges makes him the right fit for this new role," said Michael Glazebrook, Regional Manager, Strategic Partnerships. "His track record of building relationships across institutions is key to expanding the impact of the WGU network, creating more pathways to earning a degree."
In his previous role as community relations manager for community colleges, Grant expanded the partnerships in the state, signing more than 15 new and renewed agreements with community college systems across the state, including Dallas, Austin, and Alamo community colleges. For more than three years, he worked to expand the network of academic and community college relationships to increase educational opportunities for Texans.

Prior to joining WGU Texas, Grant was Executive Staff Officer for the Louisiana Highway Safety Commission, where he oversaw the organization's media outreach and activities, provided oversight on human resource initiatives, and recommended solutions to improve highway safety programs in the state. He has held multiple positions in higher education, including the Louisiana Board of Regents, where he developed media strategies and outreach for higher education initiatives, and served as co-advisor for the Council of Student Body Presidents. He was assistant director of admissions and enrollment manager at Baton Rouge Community College, and developed comprehensive, statewide strategies for social and digital media along with student engagement and key university initiatives and programs at the Louisiana Community & Technical College System.

Grant is a Ph.D. student in Education Leadership and Research, with a specialization in Higher Education Administration at Louisiana State University. He earned a Bachelor of Arts degree in Political Science and a Master of Arts degree in Mass Communication from Southern University and A&M College, Baton Rouge, and was an adjunct professor and speech instructor for the bridge/development program at Southern University, Shreveport.