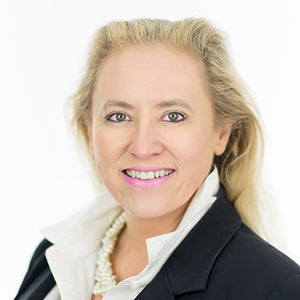 AUSTIN — WGU Advancement, the 501(c)3 nonprofit fundraising organization arm of Western Governors University (WGU), has appointed Heather Marsh as Regional Director to serve Texas and the greater region, including New Mexico, Oklahoma, Arkansas, and Louisiana. WGU Advancement dedicates itself to making high-quality, career-based education affordable and attainable for all by increasing and improving access to higher education and accelerating innovations in learning on behalf of students.
In this new role, Marsh will develop and manage donor relations, helping donors fulfill their interests and support of WGU students through investments such as scholarship support and financial aid. 
Marsh comes to WGU Advancement with more than 20 years of experience serving the education and nonprofit sector. She has worked with organizations of all sizes to develop partnerships that build effective donor relationships. 

"Heather is filling a new role at WGU Advancement that embodies our mission to connect with individuals, corporations, and foundations to help pave the path to opportunity and education for all," said Annalisa Holcombe, WGU Advancement President. 

Most recently, Marsh was the Senior Director of Development for the Texas Higher Education Coordinating Board and the Executive Director for the Texas Higher Education Foundation. In these dual roles, she oversaw the coordinated efforts to raise awareness and financial support for the state's higher education plan. Before her work at the THECB, she served as Dean of Resource Development at Mountain View College, where she led program design and funding efforts that resulted in several student-centered, innovative initiatives, and as Vice President of Development for Texans Can, a statewide network of charter schools serving high-risk youth.   

Marsh holds an M.B.A. from the University of Dallas and a B.F.A. from Texas State University.