JACKSON, Tenn. — Online, nonprofit WGU Tennessee has announced that Derriell Springfield, Ed.D., has been named Strategic Partnerships Manager in Tennessee.
Springfield has worked for Western Governors University (WGU) for nearly eight years, serving as a course instructor with the general education algebra and statistics team at the university. In his new role, Springfield will work to expand access to education for working adults by negotiating new partnerships with organizations and businesses in the state.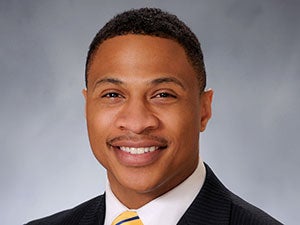 Over 4,300 Tennesseans are enrolled in WGU degree programs, and there are nearly 8,400 graduates in the state.
"Derriell comes into this new role with several years of experience as a member of the WGU family," said Kimberly Estep, WGU Southeast Regional Vice President and Chancellor of WGU Tennessee. "With a proven track record of building relationships and enhancing the educational experience for students, he was an obvious choice to help WGU expand access to affordable, quality education for working adults in Tennessee."
A native of Memphis, Tenn., Springfield has worked across Tennessee in the educational landscape. Before joining the WGU team in 2014, he spent five years as a math instructor with ITT Educational Services, Inc., in Johnson City, Tenn.
Springfield is a two-time graduate of Tennessee State University, where he earned both his bachelor's and master's degrees in mathematics. He earned his Doctor of Education degree from East Tennessee State University.
WGU is an online, nonprofit university that offers students – particularly working adults – flexibility and affordability. For the past 25 years, WGU's competency-based curriculum has enabled students to take courses on their own schedule and accelerate at their own pace. WGU offers more than 60 bachelor's and master's degrees in business, K–12 teacher education, information technology, and health professions, including nursing. Tuition is around $4,000 per six-month term for most undergraduate degree programs, and students can take as many courses as they and their assigned mentors are comfortable with during the term.