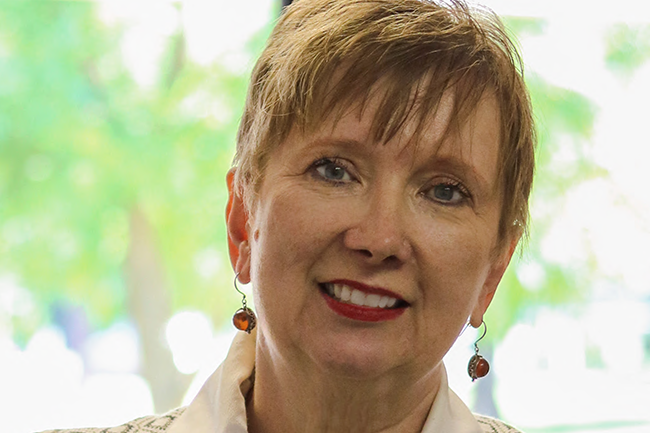 NEW ORLEANS, LA (SEPT. 26, 2022) Online, nonprofit university Western Governors University (WGU) has announced Susan Simkowski as Strategic Partnerships Manager serving Louisiana. Simkowski has strong ties to the online educational environment as a distance learning director and online instructor.  
Simkowski comes to WGU with more than 30 years' experience in higher education, including developing and implementing course curriculum and assessments for programs. She has taught at all levels, from secondary through graduate studies and has a deep understanding of the community college mission. Through her work in higher education, she embraced technology to enhance teaching and learning. In her new role, Simkowski will leverage her educator expertise to develop corporate partnerships aligned to WGU's degree offerings and support educational and career pathways for students across Louisiana.
"We are extremely pleased to have Susan join our South Region operations team as a Strategic Partnerships Manager," said Michael Glazebrook, Senior Regional Manager, WGU South Region. "With her long history in higher education, student-centric focus and passion for student success, her skills align directly with the WGU mission and understanding the needs of adult learners in an online environment," he said. 
Before joining WGU, Simkowski performed a variety of assignments at Baton Rouge Community College, East Baton Rouge Parish School System, University of Wisconsin-Milwaukee, Mid State Technical College, Wisconsin, New Orleans Educational Telecommunications Consortium, Indiana State University, Milwaukee Public Schools, and UAFS. She holds a Doctorate in Education from Cardinal Stritch University, Milwaukee. Her dissertation discussed mission statements and alignment in learning organizations. She participated in Quality Matters (QM) as campus coordinator for two organizations as well as a peer reviewer and subject matter expert. She holds Professor Emeritus status at the University of Arkansas-Fort Smith.
Designed for working adults, WGU is a fully accredited, nonprofit online university offering more than 60 bachelor's and master's degree programs in healthcare, IT, business, and K-12 education. The university has more than 132,000 students enrolled nationwide, including more than 17,500 in the South Region, early 900 enrolled and 1,235 graduates across Louisiana.