Best Online Business Administration Degree
What Is the Best Online School for Business Administration?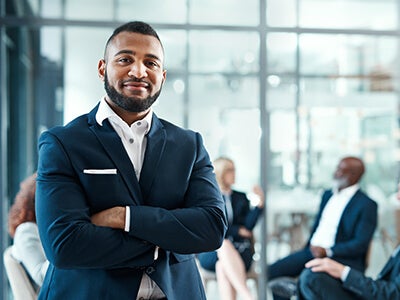 A business administration or business management degree is a top choice for many students who want to pursue a career in business. And for many, an online degree is the ideal choice. Choosing an online degree program means that students can pursue higher education while working full-time. Online degrees also offer the ability to accelerate through your courses—giving you the chance to graduate faster and begin your career sooner. 
Business administration programs cover important business fundamentals that will be crucial for your career. Introductions to accounting, finance, marketing, and strategy are critical for you to move forward in the business world.
But not all business administration bachelor's degrees are created equal. It's important to carefully compare online business administration programs to determine which one is the best fit for your specific needs.
Best Online School for a Business Administration Degree
Doing research is crucial when comparing business administration degrees. Things like the cost of the program, the amount of time it will take, and the courses are all important factors when making a decision. But there is more you should think about when making your choice. The amount of debt students have, the amount they are able to earn after they graduate, and how many online students a university has are also extremely important factors in determining which is the best program to meet your needs.
---
Exclusively Online Students: 25,245
Tuition: Not Available

2. Western Governors University
Exclusively Online Students: 136,139
Tuition: $6,670 per year

3. American Public University System
Exclusively Online Students: 45,249
Tuition: $7,324 per year

4. Arizona State University—Skysong
Exclusively Online Students: 43,721
Tuition: $10,806 per year

Exclusively Online Students: 37,859
Tuition: $14,540 per year

6. Southern New Hampshire University
Exclusively Online Students: 106,703
Tuition: $31,136 per year

7. Columbia Southern University
Exclusively Online Students: 20,034
Tuition: $5,655 per year

Exclusively Online Students: 32,620
Tuition: $12,400 per year

9. University of Phoenix—Arizona
Exclusively Online Students: 93,777
Tuition: $9,552 per year

Exclusively Online Students: 48,420
Tuition: $12,150 per year

Our goal in this ranking is to objectively look at how many online university programs compare to one another. This is why we have used third-party data to help us reach our conclusions about programs we rank. 
Data sources:
Explanation and requirements for ranking:
Universities were ranked on their ROI ratio. The ROI ratio is a comparison of two-year post-graduation earnings and student debt at graduation. High ROI is better.
Universities must offer four-year degree programs to be considered
Universities had to have non-zero debt and earnings numbers.
We chose to include only online universities by only including schools that have at least 90% of their total student population be exclusively online. This eliminates brick and mortar institutions with online programs from our ranking.
We chose to include only institutions that are doing online education at scale because we believe this is a better experience for students pursuing an online degree. We chose to only include institutions that had at least 15,000 total online-only students for this reason.
The use of the word "best" is subjective, but we are using the term based on the ranking methodology explained above, and in a way that reflects WGU's values.
Learn About WGU's Business Management Program
If you're interested in a business administration degree, the business management program at WGU could be the perfect fit. Boost your résumé and enhance your skills with the help of a bachelor's degree program geared for a business career. Learn more about what is offered in this program to see why it could be the perfect choice for you. 
Business Management – B.S. Business Administration
Hone your business acumen and garner added respect:...
Hone your business acumen and garner added...
Hone your business acumen and garner added respect:
Time: 68% of graduates finish within 36 months.
Tuition and fees: $3,720 per 6-month term.
Sample careers and jobs this business degree will prepare you for:

Account executive
Business analyst
Program manager
Director or senior director
Vice president
This online degree program is an excellent choice for kick-starting your organizational management career.

College of Business
---
What Is a Business Administration Degree?
A Bachelor of Science in Business Administration degree focuses on fundamentals of business that will allow a student to learn about core areas that apply to most businesses. Featured coursework of marketing, accounting, finance, project management, human resources, supply chain management, healthcare management, operations management, and more are all typical parts of business administration curriculum. A business administration or business management degree will prepare students for a wide variety of careers by giving them specific insight and experience into many aspects of the business world.
Can You Earn a Business Administration Degree Online?
Absolutely! There are many online business administration degree programs available from accredited business schools that could be a great fit for you. In an online business administration degree program students learn a wide variety of skills that are key to business success. Courses in human resources, supply chain management, organizational behavior, finance, accounting, healthcare, and marketing are likely all part of an online bachelor's business administration degree curriculum. Online degree programs often mean that students can continue to work full-time and maintain their other responsibilities while going to school.
What is the Best Business Degree?
The best business degree to pursue will largely depend on your ultimate career goals. If you're looking for a specific specialization in business, a degree that caters to that specialization is probably the best fit. However, if you're looking for management roles and a broader understanding of overall business operations, business administration is an ideal choice. This type of degree allows you to learn about multiple areas of business and can help you become proficient in different areas. This can be a great option for those who are looking to pursue careers in management, business owners, etc.
Is a Business Administration Degree Worth It?
Absolutely! A online bachelor's degree in business administration can help you demonstrate that you have experience and skill in multiple areas of business. This credential is often key to being qualified for certain jobs and promotions. An increase in earning potential can also come hand-in-hand with earning a business administration degree. In fact, WGU's online bachelor's of business management graduates see an average salary increase of $14,621 after graduation. This means their degree pays for itself—well worth the time and effort!
What Will I Learn in a Business Administration Program?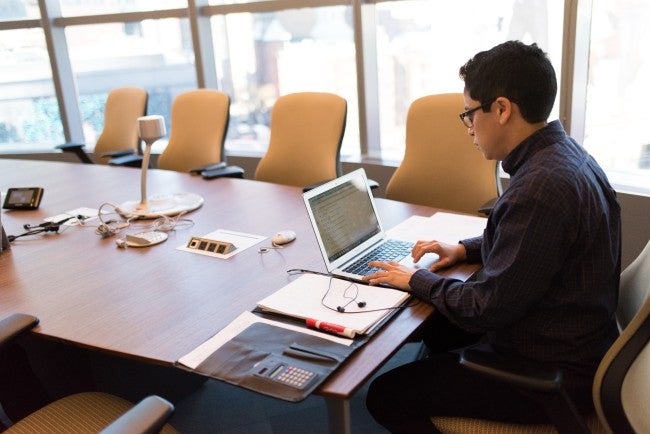 In a business administration bachelor's degree program there will be a wide variety of courses that will be key in preparing you for a future in business. Some of the coursework is likely to include: 
Management best practices
Business fundamentals 
Spreadsheets
IT management
Concepts in marketing
Finance skills
Emotional and cultural intelligence 
Strategic thinking
Financial and managerial accounting
Human resources
Sales management
Project management
Business communication
And more
What Can I Do with a Business Administration Degree?
A degree in business administration is a fantastic starting point for anyone who is interested in the many business-focused careers that are available. Different industries and organizations all need business-minded professionals who have the skills and credentials to make a difference for their company. There are many job titles that may be appropriate for those who have a business administration degree and are working to progress their career. Some of those job titles include:
Account executive
Actuary
Business lawyer
Business analyst
Sports management
Banker
Project manager
Program manager
Business manager
Operations manager
Sales manager
Insurance manager
Hotel manager
Director
Manager
CEO
COO
Vice president