Western Governors University
CompTIA Certifications
In the world of IT certifications, CompTIA certs are a great place to begin. They are the building blocks for your IT career and future certifications. WGU offers a wide variety of CompTIA certifications that go with most of our bachelor's degree programs. CompTIA certifications are some of the most popular in the IT industry, and many IT professionals will have these certifications in their arsenal. These basic certifications are a great way to demonstrate that you have mastery of basic skills needed for most IT jobs. CompTIA certifications are a great way to show employers that you're prepared with a great foundation for whatever is ahead.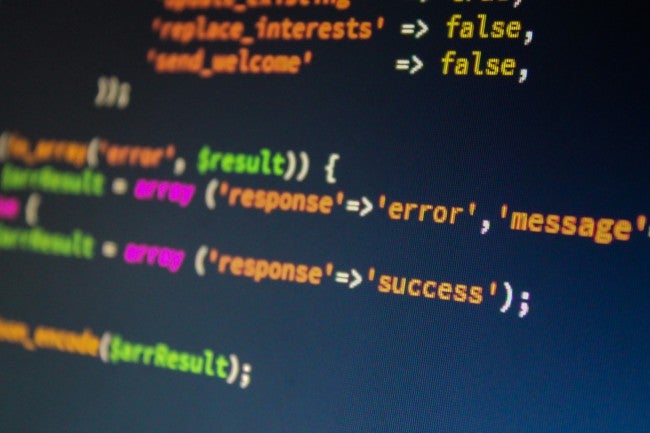 The CompTIA A+ exam will help students demonstrate basic security skills, configurating for a variety of operating systems, troubleshooting, IT infrastructure and networking, configuration of hardware, and data backup and recovery methods.
CompTIA Cloud+ covers the diverse knowledge and skills that systems administrators need. Cloud-based infrastructure services are an increasingly part of IT systems. This vendor-neutral certification helps you certify your knowledge of cloud services.
Cloud Essentials certification helps you demonstrate that you have the knowledge and understanding of business and technical elements of a cloud assessment. It also helps you prove your security understanding, and new technology skills.
CompTIA Secure Infrastructure Specialist
The CompTIA Secure Infrastructure Specialist certification is a stackable cert that proves you have the knowledge and skill to support hardware and software. It demonstrates you can protect your organization from internal and external threats
CompTIA IT Operations Specialist
This stackable CompTIA certification demonstrates that you have the knowledge and abilities to manage the flow of a workplace and the day-to-day activities. Your certification allows you to prove you understand business operations and customer needs.
CompTIA Network+ demonstrates that students can design, configure, manage, and troubleshoot wireless devices. Network concepts, security, and troubleshooting are all crucial elements of this certification exam. 
The CompTIA Project+ certification demonstrates you're ready to manage project life cycles, communicate appropriately, manage resources and stakeholders, and manage project documentation.
CompTIA Security+ focuses in on the latest trends in risk management, risk mitigation, threat management, and intrusion detection. This certification will allow you to demonstrate your cybersecurity skills and abilities to employers. 
CompTIA
See which degree connects with which CompTIA certification.