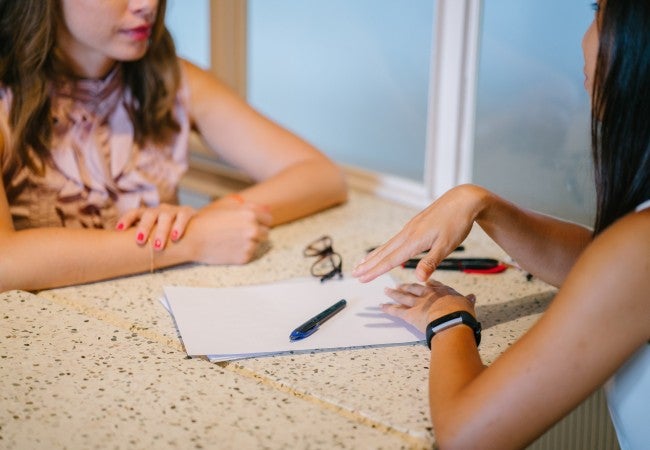 Are You Interested in a Career Similar to Counseling?
You may be interested in clinical mental health counseling, school counseling, addiction counseling or some manner of mental health counseling. If that is your desired career path, the first step is getting a counseling degree. If you're interested in a career devoted to helping others, there may be other degree options that can help you reach those goals.
WGU doesn't currently offer a bachelor's degree program in counseling, but we have a variety of other degree programs that can get you the educational background and skill set you need to pursue your passion for helping others. Similar to other counseling programs, the online programs at WGU are created to help you build the foundation you need to prepare you for positions in healthcare and education that are focused on caring for others. Learn more about the ideal online programs available to you if you've considered a counseling degree and are open to exploring similar career options.
Pathways to Careers Related to Counseling
According to LinkedIn, there are over 124,000 counseling jobs available across the country, including roles such as a career counseling advisor, a special agent in psychology/counseling, a school counselor, and more. Addiction counseling, rehabilitation counseling, mental health counseling, and other areas are also part of the available jobs. Plus, there are numerous counseling-adjacent careers that may suit your needs, such as roles in education administration, healthcare management, health services coordination, and human resources. While a degree in counseling can be a good option for some of these counseling careers, many of the skills you may need in careers similar to counseling can be found in these types of related educational programs.
---
Master of Science in Educational Leadership
A Master of Science in Educational Leadership is a great educational program for those who want to work with children and students as a vice principal or principal, or take on another related role as a school administrator. These roles rely on similar aspects of counseling, in that they require you to work in environments where you'll be supporting children and students in their educational pursuits and helping them navigate difficulties that may arise during their time in school. These roles are very similar to school counseling and involve some of the same type of work. You can also work in conjunction with other teachers and with the community.
This degree program offers a background in school law and financial leadership, but also gives valuable lessons in leadership foundations and ethics, as well as cultural competency and social-emotional learning. Each of these courses provide a similar background that will support your career goals.

Career options similar to counseling for those with an educational leadership degree include:

Nonprofit Organization Manager or Director

Elementary, Middle, or High-School Principal
Director of Diversity Programs
Community College Program Director
Director of Admissions
Bachelor of Science in Health Services Coordination
A Bachelor of Science in Health Services Coordination is an ideal educational background for a career as a patient advocate, which relies heavily on counseling skills. This role requires you to work with those navigating the healthcare system, which means you'll be called upon to lend support to patients in need as you help coordinate the best care options available to them. There is often an element of counseling or caregiving involved, ensuring your patients are receiving top-notch medical care.
This degree program has a strong focus on value-based care and coordination, with courses covering a diverse range of topics from communication and organizational awareness to health equity and social determinants of health, healthcare ecosystems, and care of the older adult, among others. You'll learn valuable skills in navigating many sides of the healthcare equation, in addition to important interpersonal skills that can make a big difference in the lives of those you work with.

Career options similar to counseling for those with a health services coordination degree include:

Patient Advocate
Patient Care Coordinator
Health Services Coordinator
Community Health Worker
Healthcare Support Worker
Master of Health Leadership
Getting a master's degree in health leadership is excellent preparation to help you become a clinical manager or a case manager. Both roles involve working directly with patients in healthcare settings to ensure they're getting the care they need, which involves doing some social work, mental health counseling, and managing the process for patients.
Each of the topics, areas of study, and courses in this program are crafted around the concept of value-based care, balancing informative lessons about the industry and how it works with business knowledge, integrated health leadership, and more. Not only is this information important in patient-facing roles, but this depth of knowledge can help you move up the professional ladder quickly.

Career options similar to counseling for those with a health leadership degree include:

Clinical Manager
Case Manager
Medical and Health Services Manager
Nursing Home Administrator
Hospital Administrator
Bachelor of Science in Business Administration - Human Resources
Interested in working with people in the workplace and helping them resolve issues related to their jobs? A role in human resources is the job for you, and a Bachelor of Science in Business–Human Resource Management is the education you need to get there. While an HR role isn't necessarily the same as being a counselor, there are still similarities that may connect to the aspects of counseling that you're interested in. For example, as a trusted professional within a company, you may be called upon to help mediate issues, explain important details related to each job, and lend your support to employees in times of emotional need. Best of all? You get to help them thrive.
There are numerous areas of study in this program, many of which connect to a counseling background, such as healthcare values and ethics, and training and development. You'll also learn project management and change management, as well as workforce planning and healthcare delivery systems, regulation, and compliance.

Career options similar to counseling for those with a human resources degree include:

Human Resources Specialist
Human Resources Manager
Labor Relation Specialist
Compensation and Benefits Manager
Training and Development Specialist
Many counseling-related roles benefit from a bachelor's degree, but if you want to move up in the ranks, it can help to get a master's degree. For many specific counseling careers, like a school counselor or a clinical mental health counselor, you will absolutely need to pursue a counseling program. However there are other bachelor's degree options for careers related to counseling.
It's easy to take the leap into a master's after you've earned a bachelor's, but your educational journey depends on which career path you decide to pursue. For example, your master's degree focus after earning a bachelor's in human resources would be different from that following a degree in health services coordination. Whichever counseling-related job path you choose, advancing your education can help you learn more about your field and prepare you for senior positions.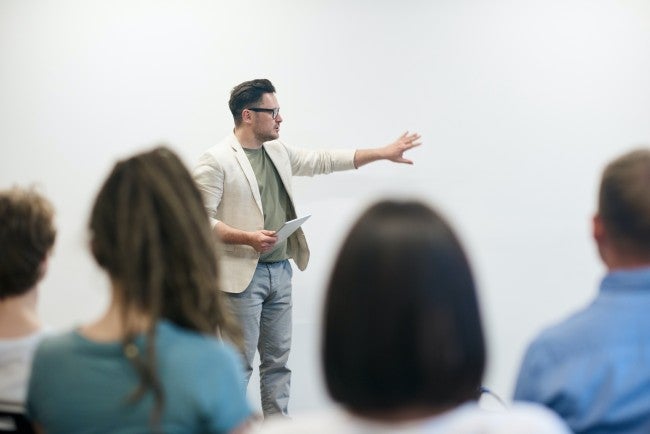 is the average annual salary for education administrators.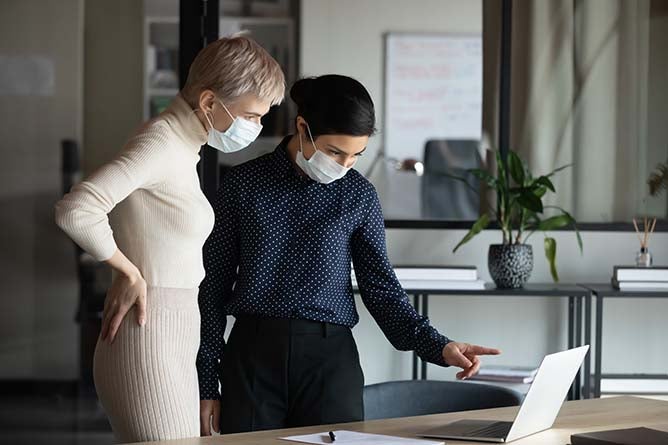 is the average annual salary for healthcare managers and healthcare coordinators.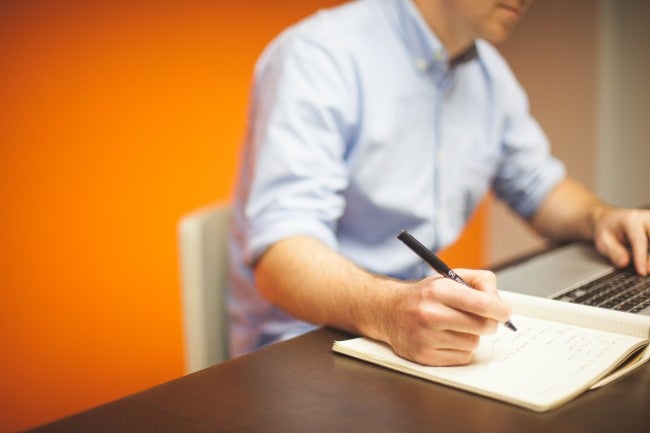 is the average annual salary for human resources managers.
Careers Related to Counseling
While a career as a counselor will require a master's degree in social work or psychology, there are many similar careers that can offer you the chance to work with others in a giving capacity and lend them support or guidance in trying times.
What Does a Human Resources Professional Do?
Those who work in human resources tend to wear many hats. In addition to recruiting, screening, interviewing and placing employees, they manage payroll, benefits and training, as well as employee relations. They are also in charge of planning, directing, and coordinating a company's or organization's administrative duties.
What Does a Principal Do?
A principal is in charge of their school's operations, including setting performance goals for students and teachers and ensuring those goals are met. They're expected to provide leadership and maintain the school's educational programs, encouraging leadership in others and maintaining a positive school culture.
What Does a Clinical Manager Do?
Clinical managers oversee whichever medical facility they work for, which can include a doctor's office, hospital, or urgent care center, among other similar medical outlets. They manage staffing, financing, and policy making, in addition to being in charge of patient care. They lend their support to physicians, nurses, and other medical professionals in their facility.
What Does a Case Manager Do?
Depending on the focus of the facility they work for, case managers work directly with individuals by assessing their needs and determining the right course of action. This may mean coordinating additional medical care, referrals to an outpatient treatment facility, or other community-based support. This can also include collaborating with other health professionals to ensure a person's needs are being met.
What Does a Health Services Coordinator Do?
Health services coordinators are key figures in patient-focused care, working directly with individuals in need of guidance on their health problems. They may offer advice on medication and condition management, provide care instructions, and help execute a care plan created by providers. This may require connecting patients with other providers who are part of their care plan.
What Does a Patient Advocate Do?
Being a patient advocate is all about being willing to step in as needed to help people navigate the complex landscape of the healthcare system. This can mean coordinating doctor's visits to ensure the patient is seeing the right medical professionals, navigating their treatment plan, and connecting doctors so that the patient's care is correctly managed from visit to visit and doctor to doctor. If a patient has been in the hospital, the patient advocate may manage their outpatient care as needed.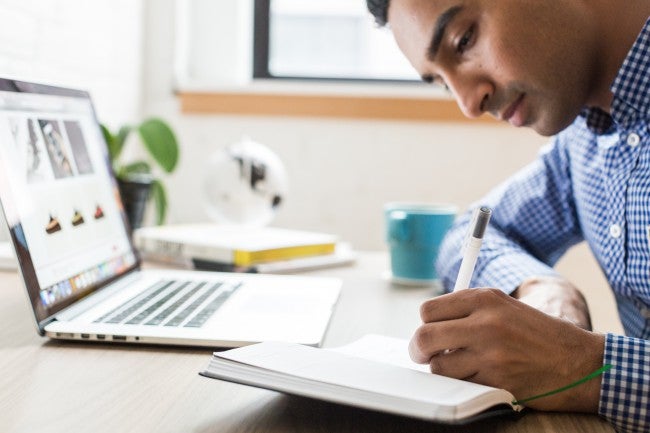 career growth is expected by 2029 in substance abuse, behavioral disorder, and mental health counselor professions.
As you're considering your schooling options, know that a WGU degree in human resources, health or educational leadership, or another counseling-related program is a better choice than anywhere else. Why? Because:
We offer a low, flat-rate tuition, so you're charged the same amount per six-month term, regardless of how many classes you take. 

We offer competency-based education, so you can use your knowledge to your advantage, accelerating your program and graduating faster (which also saves you money!).
We offer scholarships and financial aid to help with our already-affordable tuition, making college education even more accessible.
The coursework in our counseling-related degree programs is career-focused, meaning the skills you learn are meaningful and will translate directly to your work post graduation. Find out why so many students have made their career dreams come true with WGU.

95% of employers said that WGU graduates were prepared for their jobs.
96% of employers said they would hire another WGU graduate.
98% of employers said WGU graduates met or exceeded expectations.
Source: 2020 Harris Poll survey of 300 employers
Which Degree Should You Choose?
Educational Leadership – M.S.
An online master's degree for current teachers looking to move...
An online master's degree for current teachers...
An online master's degree for current teachers looking to move into a school or district leadership position, like principal, vice principal, or administrator.
Time: 73% of grads earned this degree within 24 months.
Tuition and fees: $3,935 per 6-month term.
Coursework in this program includes:

Process management
Strategic planning
Performance excellence
Governance, finance, law, and leadership
Measurement, analysis, and knowledge management
Workforce focus
Other courses, including a capstone project and a series of performance tasks to take place under the leadership of a practicing state licensed school principal or assistant principal in a practicum school site (K–12). 
Put your leadership skills to good use—in the service of America's children—with this education master's degree. 
States that do not accept this program: Alabama, Connecticut, Georgia, Hawaii, Iowa, Kansas, and Minnesota.
Teachers College
Health Services Coordination – B.S.
An online health degree program for students passionate about...
An online health degree program for students...
An online health degree program for students passionate about value-based care and dedicated to helping others.
Time: 60% of graduates of similar programs finish within 3 years.
Tuition and fees: $3,795 per 6-month term, plus a Health Professions Student Fee of $350.
Sample careers and jobs this degree will prepare you for:
Care coordinator
Patient advocate
Health services coordinator
Patient educator
Community health educator
This degree allows you to work inside the healthcare industry, while also directly working with patients who need help.
College of Health Professions
Master of Health Leadership
A master's focused on managing comprehensive, value-based care,...
A master's focused on managing comprehensive,...
A master's focused on managing comprehensive, value-based care, directly in line with innovations in health and healthcare.
Time: 78% of grads finish within 18-24 months. 
Tuition and fees: $4,385 per 6-month term.
Examples of careers and jobs this degree will prepare you for:
Managed care executive
Director of integrated care management
Health center manager/clinic manager
Director of integrated facilities
Your rich experience in a health-related field can mean more when you bring a master's level of understanding to the problems that organizations need to solve.
Compare degrees
This program is not the only degree WGU offers designed to create leaders in the field of healthcare. Compare our health leadership degrees by clicking the button below.

Compare Similar Degrees
College of Health Professions
Human Resource Management – B.S. Business Administration
A SHRM-recognized online business degree program:...
A SHRM-recognized online business degree program:...
A SHRM-recognized online business degree program:
Time: 65% of graduates finish within 36 months.
Tuition and fees: $3,720 per 6-month term.
Sample careers and jobs this business degree will prepare you for:

Human resource specialist
Director of talent acquisition
Recruiting manager
Organizational learning specialist
Vice president of HR
Earn your B.S. in Human Resources and help build strong organizations.
College of Business
Frequently Asked Questions About a Counseling Career
Is a Counseling Degree Worth It?
A counseling program can be beneficial for certain careers that require it, but there are many counseling-related roles where another degree may be more beneficial. If you're specifically interested in school counseling, clinical mental health counseling, addiction counseling, etc. you will want a counseling degree and it will be worth it. But for other areas that are related to counseling, a counseling program may be unnecessary. For example, degrees in educational leadership or health services coordination can offer similar skills for roles such as school principal, patient advocate, and more.
What Careers Can I Get With A Degree in Counseling?
Some careers you can get with a counseling degree include a marriage and family counselor, mental health counselor, school counselor, substance abuse counselor, and more.
What Jobs Are Similar to Counseling?
There are many jobs that are similar to counseling or that rely on counseling as part of its skill set. Some of those roles include clinical manager, patient care advocate, human resources manager, hospital coordinator, director of diversity programs, and more.
How Much Do Counselors Make?
A counselor's annual salary depends on which specialty they choose to pursue, For example, school and career counselors can average $58,120, while substance abuse, behavioral disorder, and mental health counselors average $47,660 per year. Meanwhile, marriage and family counselors can make $51,340 per year.
Should I Get a Counseling Degree?
If you have a passion for helping others, a knack for offering sound guidance and support in times of stress, and keen insights into human nature and how to work with it, you may want to pursue a counseling degree. However, you may find those needs and more met in a degree program that is similar to a counseling program. Related educational programs may offer you a wider variety of career paths and more opportunities for growth.