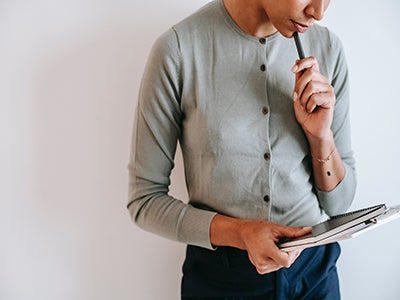 Are you looking to get a degree in social work?
There's no question that getting a degree in social work can help you achieve your goal of becoming a social worker. But if you're interested in a career focused on helping others, there may be other degree programs and careers that can help you find your dream job. WGU offers bachelor's degree programs centered on the healthcare industry that impart valuable skills, insights, and experiences that can make you a leader in a field similar to social work. Ready to learn more? Check out the degree options WGU has for students like you who are interested in a career focused on helping others find success in their lives.
Alternatives to a Career in Social Work
With over 88,000 social worker jobs, 23,000 patient advocate roles, and thousands of health service coordinator positions via LinkedIn, there's a lot of competition on these career paths—but a degree can set you apart from other applicants. Depending on what kind of work you wish to specialize in, a degree with a focus in healthcare or health services could make all the difference in whether or not you get the job you want. If you're passionate about a job that allows you to help others, there are many health-focused career paths that could lead you to your dream job.
Many of the skills needed for a successful career focused on helping others can be found in health service and healthcare-based degree programs. Getting a bachelor's degree with a healthcare background can give you the edge you need in a competitive job market and will show employers you're right for the position. A degree in social work may be important for a specific role as a social worker, but for other careers that involve working with people on an individual level, the education and background you need could be served by a health services or healthcare program.
---
Bachelor of Science in Health Services Coordination
A bachelor's degree in health services coordination offers a strong foundation for roles such as patient advocate, service coordinator, and more. The program will prepare you for the responsibilities associated with patient-focused care, teaching you leadership and communication skills, cultural awareness, person-centered care coordination, and more. 
Navigating the complex healthcare environment can be challenging for patients and families, which is why skilled social workers who specialize in this field are so important. As such, this program is designed to teach you how to navigate changes in technology, insurance and medicine, and the complicated processes associated with the healthcare system. You'll graduate from this program knowing how to offer the best support to patients and families who need assistance in finding appropriate health resources, making appointments, answering post-care follow-up questions, and addressing any other issues that may arise in a patient-focused healthcare environment.

Some of the valuable healthcare skills you'll learn include:

Cultural Awareness for the Healthcare Professional
History of Healthcare in America
Health and Wellness through Nutritional Science
Medical Terminology
Communication and Organizational Awareness
Health Equity and Social Determinants of Health
Healthcare Ecosystems
Care of the Older Adult
Technology Applications in Healthcare
Bachelor of Science in Business Administration - Healthcare Management
If you're interested in positions such as healthcare administrator, case manager, or other organizational roles, a bachelor's degree in healthcare management is a great starting point. Combining industry-specific knowledge with skills in business administration, this program is designed to prepare you with the education you need to play a key leadership role in a wide range of environments such as doctors' offices, hospitals, nursing and residential care facilities, and government offices that serve the healthcare industry. Coursework includes insight into areas such as accounting, communications, regulations, financial resource management, and more.
As much as the healthcare industry is focused on patient needs, it's also a business—which means it needs qualified leaders to help it operate at peak efficiency. Working in such a high-pressure environment can be a challenge, but WGU specifically designed this program to empower you with the skills and knowledge to make you an effective leader in this field. Plus, obtaining your bachelor's degree in healthcare management can prepare you to move up the ladder into more senior roles, where you can truly make a difference in the industry.

Some of the valuable skills you'll learn include:
Business Management Tasks
Project Management
Operations and Supply Chain Management
Introduction to Human Resource Management
Organizational Behavior
Healthcare Delivery Systems, Regulation, and Compliance
Healthcare Values and Ethics
Technology Applications in Healthcare
Financial Resource Management in Healthcare
Getting a bachelor's degree can make a big difference in a career dedicated to helping others. Not only can it help you learn all the skills you need to succeed on this career path, but it can set you up for more responsibilities and promotions in the future. Having a healthcare background, or previous experience in healthcare, isn't necessary before starting a bachelor's program in healthcare at WGU. If you really want to take your career to the next level, you can enroll in a master's program with WGU after earning your bachelor's degree. Taking on a master's program will help you elevate what you've learned in your bachelor's program, teaching you more about the healthcare industry, how different health workers are essential to supporting patient care, and the importance of administrative roles that help everything run smoothly. You can also enhance your leadership skills and prepare yourself for management positions that require more commitments and responsibilities.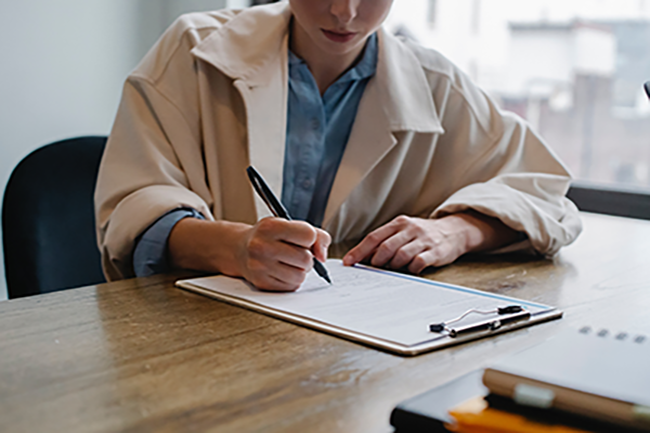 is the average annual salary for social workers.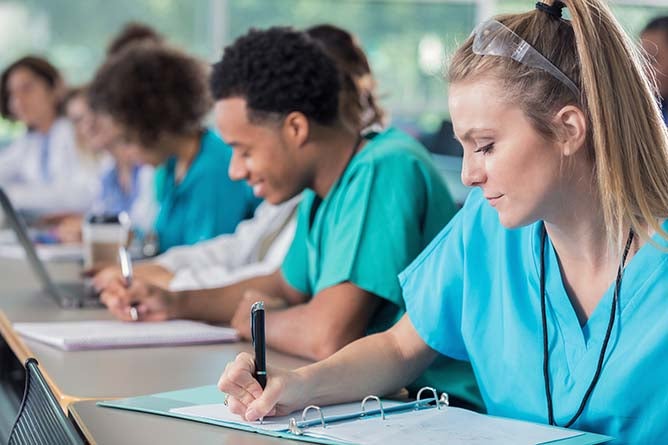 is the average annual salary for medical and health services managers.
Learn More about Careers Similar to Social Work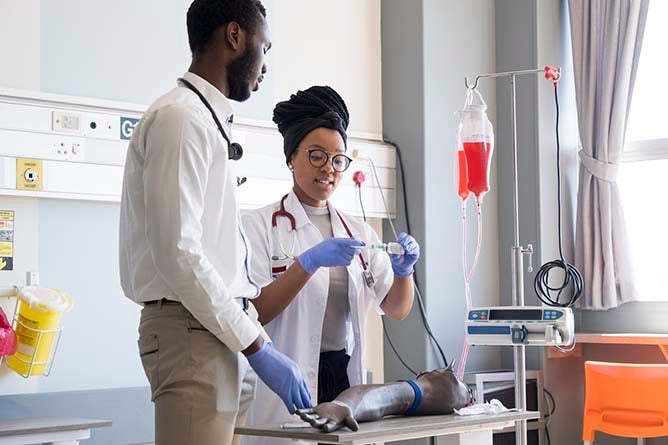 Social work or a similar occupation can be an incredibly enriching opportunity for people like you who are driven to make a difference, support community needs, and help create a better, more functional world for all involved. While some of these positions will require a degree in social work, not all do—which is why a degree in healthcare can be a great springboard into the career that you want. If you're not set on a career as a social worker, there may be many other career paths that have a similar focus on helping others that could be an even better fit. A bachelor's program in health can teach you important skills and give you the support you need to start out on your professional path.
If you're committed to pursuing a career in social work, you'll likely find that higher paid and more prominent positions will require a master's degree in social work. A bachelor's degree in a health field can be extremely valuable in helping you realize this educational goal, providing you with a strong foundation on which to advance your knowledge and capabilities. Plus, having both a bachelor's in health and a master's in social work will look impressive on your résumé, and will undoubtedly catch the attention of the hiring managers for the more senior social work role you want.

What does a social worker do?
Social workers offer compassion-based community support and help people work through a variety of challenges they may be facing. Social workers can help people with terminal illnesses, mental illness, adoption and child services issues. They can also work in medical administrative roles, and more.
What does a patient advocate do?
A patient advocate acts as a liaison between a patient and their healthcare provider, ensuring they get the help and support they need to navigate both their health challenges and the healthcare system. They can also help with scheduling appointments, assist in getting financial or legal aid, find the right specialists for individualized care, and more.
What do health educators do?
Health educators work with the community to encourage positive behaviors and habits that support an overall healthy lifestyle. By discussing health issues and concerns with community leaders, they devise plans and create strategies to address health concerns and support people in their pursuit of wellness.
What does a case manager do?
A case manager works with people who are facing a personal crisis, trauma, health issue, or a variety of other complications with the goal to help them get the support they need to make it through their challenges. This can mean connecting them with appropriate services, helping them find financial support, create treatment and recovery goals, support them with counseling services, and more.
What does a community outreach manager do?
Community outreach managers work within the community to create connections to local support systems, enabling them to connect those in need to the organizations that can help them get back on their feet. These organizations include local religious outposts, community centers, economic development agencies, and nonprofit organizations, among others.
What does a healthcare administrator do?
A healthcare administrator is in charge of planning, directing, and coordinating health services for a medical office or organization. They can work in a variety of settings, including hospitals, private medical facilities, smaller departments within larger clinics, or managing smaller clinical areas and medical practices. They may also provide administrative duties for groups of physicians.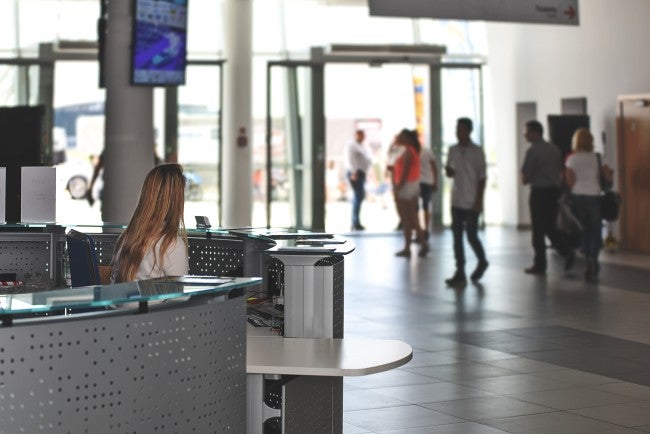 career growth is expected by 2029 in social work positions.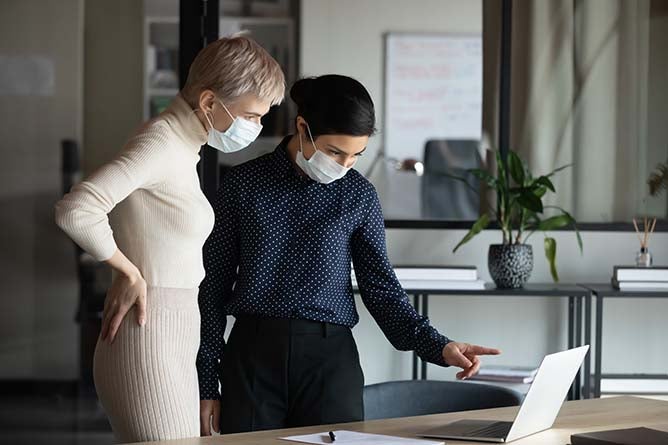 career growth is expected by 2029 in medical and health services manager positions.
WGU is an excellent choice for a healthcare management or healthcare service coordination degree over a social work degree from another university. It's a great option for many students because:
WGU offers low, flat-rate tuition that stays fixed during each six-month term, no matter how many classes you take.
WGU's programs are competency-based, allowing students to learn at their own pace and graduate faster, which can help save money.
WGU offers scholarships and financial aid to make our affordable tuition even more affordable, and accessible.
WGU's health degree program coursework is career-focused to ensure you learn meaningful skills that translate directly to your social work career.
95% of employers said that WGU graduates were prepared for their jobs.
96% of employers said they would hire another WGU graduate.
98% of employers said WGU graduates met or exceeded expectations.
Source: 2020 Harris Poll survey of 300 employers
Which degree should you choose?
Any of the healthcare-focused bachelor's degrees at WGU can prepare you for a future career advocating for patients and making a difference in the lives of others. These degrees are a great alternative to a social work degree program and can make sure you have training and credentials that will help you succeed in your career.
Health Services Coordination – B.S.
An online health degree program for students passionate about...
An online health degree program for students...
An online health degree program for students passionate about value-based care and dedicated to helping others.
Time: 60% of graduates of similar programs finish within 3 years.
Tuition and fees: $3,795 per 6-month term, plus a Health Professions Student Fee of $350.
Sample careers and jobs this degree will prepare you for:
Care coordinator
Patient advocate
Health services coordinator
Patient educator
Community health educator
This degree allows you to work inside the healthcare industry, while also directly working with patients who need help.
College of Health Professions
Healthcare Management – B.S. Business Administration
You can become a healthcare industry leader:...
You can become a healthcare industry leader:...
You can become a healthcare industry leader:

Compare with B.S. Health Information Management
Time: 73% of graduates finish within 30 months.
Tuition and fees: $3,720 per 6-month term.
Sample careers and jobs this business degree will prepare you for:

Health information manager
Community service manager
Clinical manager
Medical records manager
Social service manager
The online courses in this career-focused business degree program will prepare you with management-level skills and an up-to-date understanding of our healthcare delivery system.

College of Business
Frequently asked questions about a social work career.
How many years is a social work degree?
Earning a bachelor's degree in social work will take four years, while earning a master's degree will take an additional two years. If you enroll in a degree program at WGU, you can accelerate your healthcare degree and potentially graduate faster.
What kind of jobs can you get with a social work degree?
There are a variety of career paths you can take with a social work degree. Depending on your chosen area of specialization, you can work in departments of child and family services, mental health, the medical field, education, community services, and more.
Is social work a good job?
Though it can be a very challenging role, social work is also very rewarding and fulfilling if you want to make a difference in your community, and in people's lives. Projections also show that social work career growth is strong and steady, with many opportunities to advance your career.
What majors are best for social work?
If you're interested in a career helping others like social work, it's recommended you start by pursuing a bachelor's degree in social work, healthcare management, healthcare service coordination, or another health-based program. You can also explore degrees in psychology or sociology. While a master's degree isn't required for all social work jobs, it can be helpful in advancing your career later on.