Student Experience
Our Stories: Mental Health Awareness Month
Learn About how WGU Supports Mental Health Awareness
Every student is unique, and so are the circumstances they may face. Your educational experience should be as unique as you are. We value our students' differences because we recognize that diversity breeds strength, which is why we strive to be the world's most inclusive university. WGU is bridging the gap between opportunity and talent.
We work to recognize, promote, and amplify voices, while also expanding opportunities for students across the country. This objective motivates us to provide high-quality, equitable higher education to all people, regardless of their background or location. We achieve equity for all students by making degree possibilities more accessible and enhancing learning access.
Join us as we recognize Mental Health Awareness Month, and see how students and employees are supporting their communities around the country.
Employee Spotlight: Ashley Talbert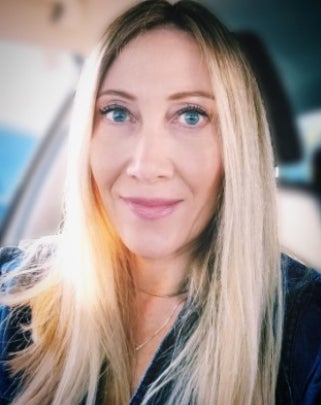 Ashley Talbert is a Senior Trainer on the Internal Communications team at WGU. Her career has been largely focused on student success and their educational experiences. During the pandemic, she expanded her focus into employee success by starting the Open Minds (OM) for Wellness Employee Resource Group. This group is a safe space for employees to seek resources and support for their mental health. Learn more about her story by clicking below.
A Message from OM for Wellness ERG
"OM for Wellness aligns with and fully embraces WGU's cultural values:  Advance Equity; Own It; Engage Respectfully; One-by-One; Aim True; Trust Generously; and Achieve Together. Together, we stand behind these values, serving as another layer of support for each other as we navigate challenging times."
–Open Minds (OM) for Wellness at WGU

---
Advance Equity Speaker Series - May 2022
Dior Vargas is an award-winning intersectional mental health activist delivering education and resources to all communities. A native New Yorker, growing up in Spanish Harlem, Dior identified as an activist in high school after facing her own mental health issues and realizing the gap in mental health resources for people of color and the QTBIPOC community. She is a self-proclaimed storyteller bringing warmth, humility, and vulnerability to the conversation. For more information about Dior's work, publications, research, and recognition, visit her website.
"Understanding Mental Health Stigma: Perspectives from a Queer Latina Feminist Mental Health Activist"
Dior Vargas, MS, MPH (she/her/hers) 
Tuesday, May 24
11:00-12:00 pm MT 
---
"Seeking out counseling was one of the hardest decisions, but it was also one of the best decisions of my life. I sought counseling for over a year while obtaining my degree. Throughout this process, I was able to come out of my deep depression and get back on track with school, completing 13 classes in my second term. Not only did counseling help me get back on track at school, but I was able to get back on track in my personal life."
–Alex B.
WGU Business Graduate
Breaking Down Mental Health Stigmas
Here is a discussion from the 2019 SHRM Conference among Aaron Silverman - Lead Communications Representative at WGU, Andrew Morton - Director of Social Engagement for SHRM (Society for Human Resource Management) and Becky Melton - Senior Course Instructor in the WGU College of Business.
"I have the ability to do anything I set my mind to, and with time and practice, I do it very well. I have my ADHD to thank for that ability. I have learned to turn ADHD into my superpower, giving me the ability to multitask and produce high quality, high speed productivity."
Interested in working in the mental health field?
Psychiatric Mental Health Nurse Practitioner (BSN-to-MSN) – M.S. Nursing
This program for BSNs who have an active, unencumbered RN...
This program for BSNs who have an active,...
This program for BSNs who have an active, unencumbered RN license prepares you to become a board-certified Mental Health Nurse Practitioner.
Locations: This degree program is not available in the following states: Arizona, California, District of Columbia, Louisiana, Maryland, Massachusetts, New York, North Dakota, Oregon, Tennessee, Washington, and Wisconsin.
Time: 2½ years.
Tuition and fees: $6,350 per six-month term, plus a Health Professions Student Fee of $350.
College of Health Professions
Scholarships Available for Affordable Education
Scholarships are one of the many ways in which WGU removes obstacles from your path to achieving your education goals and improving your career opportunities.
WGU Resiliency Grant
We know that for many people, a degree can make the difference for their future. We want to help you still pursue your dreams and reach your educational goals. That's why WGU is pleased to offer the WGU Resiliency Grant to assist students with the unforeseen financial struggles.
View Scholarship
Nurse Appreciation Scholarship
Every May, nurses nationwide are celebrated during National Nurses Week for giving their all to every patient, every shift. At Western Governors University, we don't think a week is nearly enough. That's why now through June 30, we invite nurses who are ready to earn a bachelor's or master's nursing degree to apply for the Nurse Appreciation Scholarship.
View Scholarship
WGU Loves Teachers
To thank every teacher and paraprofessional, we want to help you begin or advance your teaching career with a special scholarship. This opportunity is for prospective teachers who want to earn their teacher certification and current educators ready to advance their careers.
View Scholarship