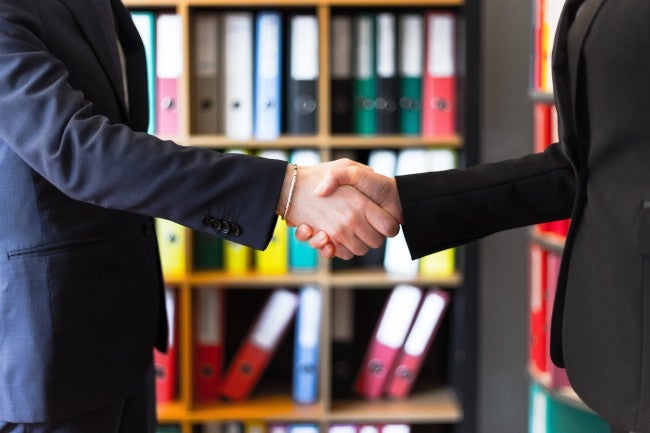 Job interviews can feel stressful! You're always wondering what they're going to ask, what they want to hear, and are working to give a great impression of yourself. Job interviews always require some research and prep, but being ready for a nursing interview is different from many other job interviews. Whether you've been working as a nurse for years, are getting a nursing degree, or hope one day to become a nurse, it's important to think about the future and be ready for the all-important job interviews ahead. 
Nursing positions usually take longer to fill than other jobs, largely because of the nursing shortage in the U.S. Many organizations are now struggling to fill nursing positions, so now could be the perfect time to earn a nursing degree and pursue a career as a nurse. Preparing for your interview can help you stand out from any competition, and impress your potential employer. Your next step in your nurse career could be one interview away! This guide will help you learn about the common questions asked in a nursing interview so you can be prepared to answer them. Take these interview tips to your next nursing interview so you can knock it out of the park!
1. Why do you want to be a nurse?
Nursing is a very rewarding, but very difficult profession. Many employers want to know why you've picked a hard and stressful career. They want to know if it's a paycheck that motivates you, or a care and desire to help patients. It's important to be honest; make sure the interviewer understands that while salary and benefits are important to you, you have a larger motivation and goals. Discuss your passion for nursing and your motivation for pursuing it to help them see that you want to care for patients as well.
2. Tell me about yourself.
This is a very common interview question for a nurse, and it's a great opportunity to briefly summarize some of your experience, education, and accomplishments. In your answer, be sure to highlight some of the details and qualities that make you a good nurse, and the things that make you a good fit for their particular facility or organization. This part of the nursing interview can help you remind them of the things on your resume, explain some of your patient care experience, as well as tell them something interesting about yourself to help them remember you and connect with you. This part of the nursing interview is a great time to break the ice and relax.
3. How do you handle stress on the job? 

Nursing can be an incredibly stressful job due to patient's health being directly in your hands. So this is an important interview question to answer well. If you're planning to work as an RN, you need to have healthy and effective ways to handle stress both on and off the clock. Employers want to know that you understand the nature of a nursing job, and that you won't get burnt out as a nurse. Describe to the interviewer how you deal with stress at home and your self-care routines, and the ways you deal with stress as a nurse at work by talking to supervisors and colleagues, etc. You can also use specific instances of stressful situations to demonstrate to the interviewer that your stress techniques work. 
4. What is the most rewarding aspect of nursing?
This nursing interview question is a great opportunity to talk about your passion for nursing jobs and patient care. You could share that you love helping patients and seeing them get better, you may have a personal experience with healthcare and nursing that brought you to this career, or maybe it's always been your dream to help certain kinds of patients. Be honest about why you love this profession, and focus on the non-monetary aspects to really help you express your passion. If you want to be an RN, the reward will likely come from your interaction with a patient and it's important to convey in your interview that this is motivating for you.
5. How do you deal with difficult patients?
A good interview tip with this kind of interview question is to always express care for the patient. Anyone who has worked in healthcare knows that there are sometimes difficult and demanding patients. This question is a great chance to talk about your previous experience working as a nurse with a difficult patient and how you handled it. Describe the skills you have that help you deal with difficult patients, and highlight your best skills and qualities. If you're just starting out in healthcare, you can talk about dealing with difficult customers or coworkers instead. 
6. Are you comfortable working with doctors and other nurses?
This nursing interview question is giving the interviewer a chance to find out how you'll fit into the culture of their organization. Working as a nurse involves working with patients, working alone, and working with other healthcare professionals. Talk about how you have interacted with other healthcare professionals in the past, demonstrating your ability to work well with others and independently. If you haven't worked in healthcare, be honest about it! Answer this question by talking about other experiences working with coworkers and share how that has prepared you for nursing. 
7. What are your greatest strengths and weaknesses as a nurse?
This question is fairly common in all types of job interviews. It's important to think about this question beforehand so you know the best way to answer it. Focus on the strengths you have that fit with this specific job, and support your claims by sharing past experiences. When you answer this question talk about your strengths first. In this interview question it's important to avoid cliche or generic answers about your weaknesses; be honest, but choose a weakness that is manageable and that you are working to improve. And share what you're doing to overcome the weakness as well. Honesty will always be key in this interview question.
8. How would you handle a crisis.
This is an important nursing interview question that isn't always asked in other industries. Crises can be rare in many industries, but in healthcare they are common. You might have to deal with literal life-or-death scenarios depending on where you work. In this part of the interview, the manager wants to know how you can adapt in those kind of situations, how you handle pressure, and more. Describe a previous emergency or urgent situation that you handled well, and share how you expect to handle emergency situations in the future. Share what you've learned from the past and how you hope to implement that when there is a crisis in the future. 
9. Where do you see yourself in five years?
This is another common interview question asked to help the interviewer gauge what you want in your future. When giving you an interview, and organization will want to know if you intend to stick around in this job, or if it's a stop on the way to something else. Emphasize your passion for this role and some of your larger career goals that are related to nursing. Talk about how much you can offer, and how much you can learn, from this particular job.
10. Why are you the best person for this job?
Sometimes job candidates will have similar resumes and experiences, so it's important to answer this question well during your interview. Here the interviewer wants to know what sets you apart from the competition, and why you're the perfect fit for this particular role. Explain the timing, your skills, and what you individually can offer to this position.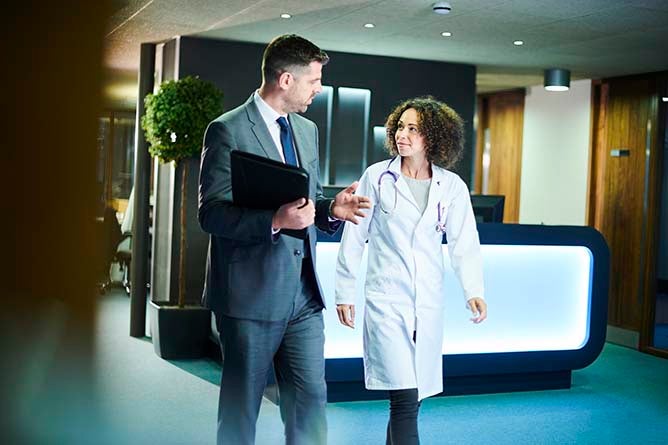 If being a nurse is your dream career, it's important to know how to answer interview questions properly. Be sure you ask the questions that you need to when they ask you what questions you have, so you can demonstrate your interest and engagement in the position. You need to stand out from the competition, and know how to explain your education and experience in a way that makes managers want to hire you right away. Preparation for an interview is key to your success, so start preparing today!