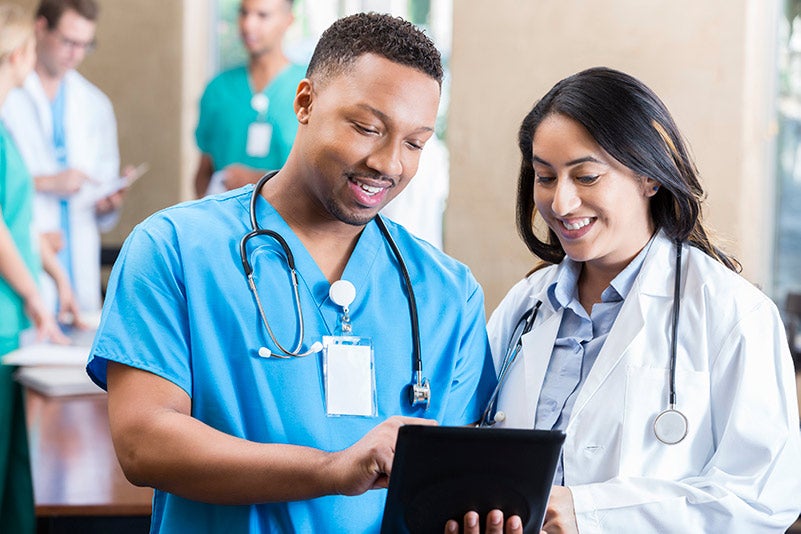 Imagine waking up in the morning and getting ready for work. The day will be long, but you know you'll come home feeling fulfilled. You head to your job, where people absolutely rely on you to do your job well, and help them feel comfortable and secure. From children to adults, your demeanor and attitude can greatly impact how their day turns out. Whether you're doing more simple tasks, or are put in on a large project, you are needed by everyone around you. That's how it feels to be a nurse. Sound appealing?
If you're interested in becoming a nurse, there really is no better time to get your degree and start working in the field. Nursing shortages across the country are putting any qualified nurses in high demand, and experts say this will continue to be the case for several years. As far as the overall nursing outlook goes, it's believed that by 2022, there will be more RN jobs available than any other profession in America, and 1.1 million nurses are needed to avoid a huge shortage by 2022. As hospitals and clinics work to hire qualified, educated, and trained nurses, the larger question looms of how to entice more people to get nursing degrees, and come work in the field.

Nurses are the most trusted healthcare professionals.
So what does a nursing shortage mean for those working in the field? While some would suggest to simply replace nurses with artificial intelligence workers, the solution isn't that simple. According to Gallup, nurses are some of the most trusted professionals across all industries. Replacing these trusted workers with computers and technology likely would result in dissatisfied patients. Additionally, the work of nurses goes beyond accomplishing tasks, but a large part of their job is to communicate with and comfort patients as they proceed in their healthcare journey. It goes back to our imagined day-on-the-job—imagine instead that you go to a hospital and aren't greeted by a smiling nurse who explains what is going on, helping to ease your mind and make you feel comfortable. No actual person is there to answer your questions, swap jokes, or tell you that everything is OK. Without a nurse, tests or procedures that you take part in would be harder to understand and overall, more work for the rest of the healthcare team. Your hospital experience likely wouldn't be as calm or effective without nurses.

Hospitals offering perks.
Because nurses are in such high demand, a few hospitals are offering perks such as housing, tuition, and more, to attract qualified individuals. This makes the job outlook for nurses even better—they know there is a need for them all over the country, and many hospitals will go above and beyond to attract good nurses, and work even harder to keep them around. This means the perks and opportunities will last.

One option that many hospitals are utilizing is traveling nurses. Several WGU alumni are working as traveling nurses, and find that the opportunity to work wherever they want is amazing. Traveling nurses basically work for 13-26 weeks at a given hospital or clinic, and then move where they are needed. Hospitals often keep budgets for traveling nurses so they are able to hire them at a moment's notice. Some nurses love a location and opt to stay on, but many are looking to move regularly to places where they are needed. Hospitals provide housing and other amenities for these traveling nurses. If you have an itch to travel but still need to earn money, this option is very attractive. Hospitals find that paying more for traveling nurses is a better option than having to turn away patients.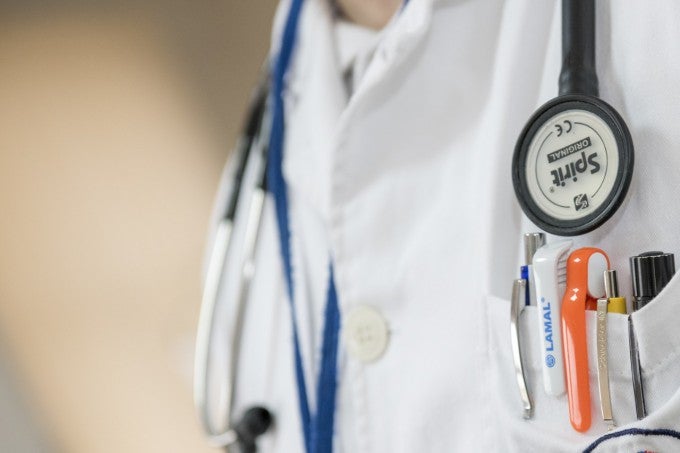 Creative solutions to a growing problem.
Hospitals are coming up with additional creative solutions to the growing nursing shortage problems. Some hospitals are revamping their training programs to specifically train nurses for their hospitals and make them feel extremely useful, and fulfilled. Onboarding presentations are going above and beyond to help new nurses feel welcome, and make them want to stay in a comfortable and fun environment. Incentivized behavior is also being seen across the country, with bonuses and perks for nurses who stay certain amounts of time or practice certain behaviors. While nurses used to be known for having to work long hours and uncomfortable shifts, hospitals now are creating altered schedules to help nurses feel a better work-life balance, and keep them happy with their schedules. 
Overall, the nursing outlook is pointing in the direction of continued shortages, which translates to more and more opportunities for nursing grads. Nursing shortage statistics indicate this shortage won't be met anytime soon, meaning the job outlook for nurses will continue to be rife with opportunities for years to come.