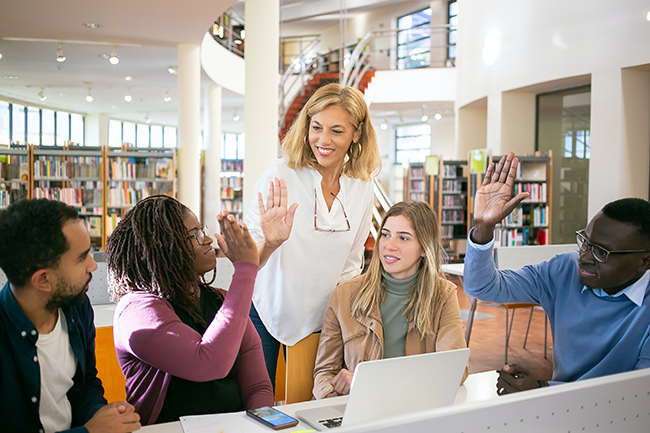 Teachers have always been resilient, but that truth has become even more evident during COVID-19 and the temporary closure of our schools. 
As with other fields we've come to appreciate amid the pandemic, educators have stepped up in amazing ways. They've been called upon to support social-emotional learning in addition to meeting educational goals. They've provided comfort and strength during uncertain times. They've had to adjust to new ways of teaching, including developing and adapting to digital learning tools—all while juggling their own lives, careers, and families.
The definition of a hero is someone who's idealized for their courage, outstanding achievements, or abilities. When we think of the qualities that define an educator, especially in the midst of the COVID-19 crisis, "hero" is a pretty fitting title.
Here at WGU, we're proud to shine a spotlight on four of our very own award-winning teaching graduates who exemplify what it means to be a teaching hero.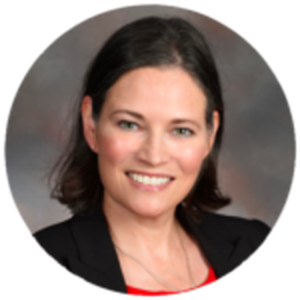 Maureen teaches 9th- and 10th-grade biology, earth and environmental science, at Cumberland International Early College High School in Fayetteville, North Carolina, and also works as an educational consultant for the National Science Teaching Association.
Her awards include the Council of Chief State School Officer (CCSSO) National Teacher of the Year 2021 Finalist and CCSSO 2020 North Carolina Teacher of the Year.
An Air Force veteran, Maureen earned a Bachelor of Science in Biology from the United States Air Force Academy before going on to earn a Master of Arts in Teaching –Science Education (Secondary) from WGU.

Because of Maureen's experience at WGU, she feels she was especially ready to take on the challenges of teaching during a pandemic.
"As we transitioned into the pandemic and remote learning, for a lot of students that was the first time that they had ever been in a remote learning environment. And so, because I had been a remote learning student, I understood how important it was to have that constant connection," said Maureen. "My experience at WGU truly set me up for success."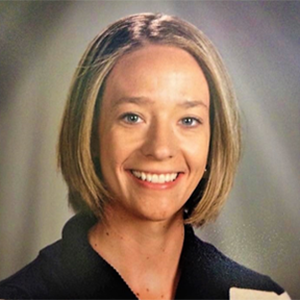 Justine is currently a third-grade teacher at White Sulphur Springs Elementary School in White Sulphur Springs, Montana. In 2019, she was the recipient of one of the U.S. Presidential Award for Mathematics and Science Teaching. This award is the highest honor given by the United States government specifically for K–12 science, technology, engineering, mathematics, and/or computer science teaching. 

The award recognizes teachers who have both deep content knowledge of the subjects they teach and the ability to motivate and enable students to be successful in those areas.
After receiving her award, Justine was inspired to take the next step in her career by earning a Master of Science in Curriculum and Instruction at WGU.
"Getting the Presidential Award really spurred me to get my master's degree," said Justine. "Going to a traditional college wasn't an option, but I knew that WGU was. My schedule didn't have to change. I held all my other jobs and was still able to get my degree in seven months."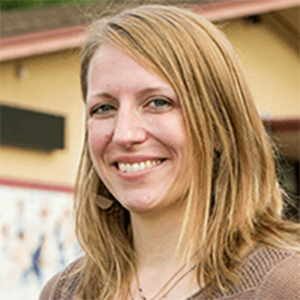 Jillian is a fifth-grade teacher at Puente de Hózhó Elementary School in Flagstaff, Arizona, and was recently awarded a 2021 Ambassador of Excellence by the Arizona Educational Foundation (AEF). Her passion as an educator is meeting the needs of diverse populations across Arizona. "Teaching is about social justice and making a change in our world," she said. "It's also about empowering students to act upon the knowledge that they bring together in their own learning."

Jillian's educational background includes a Bachelor of Science in Elementary Education from Northern Arizona University and a Master of Education in Mathematics Education (K–6) from WGU.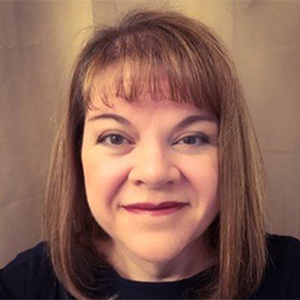 Heather has worked in education for more than 20 years. After starting out as an elementary school teacher, she went on to become a high school principal after earning a Master of Education in Learning and Technology degree as well as a leadership endorsement from WGU. She's now the principal at Wendover High School in Wendover, Utah, where she was recently awarded Tooele County School District's Administrator of the Year.
Growing up with a mother and father who taught school, Heather always dreamed of becoming a teacher herself.
"I love being with the kids," said Heather. "I love guiding them and encouraging them to 'make good choices, do your best, and don't fail your classes.' I tell them, 'I will not give up on you. Don't give up on yourself.'"
Most teachers go above and beyond their job description on a daily basis. But given all the added challenges that our educators faced this year, they deserve our gratitude more than ever. If you're looking for ways to recognize a teacher in your life, a simple thank you can be a great place to start.