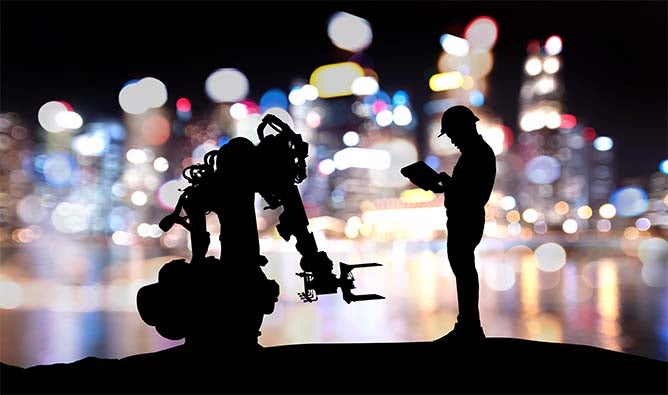 The threat of becoming obsolete in the job market is always present, but certain careers are more future-proof than others. Some IT roles, in particular, are more likely to remain relevant and in high demand over the next five years, typically because they involve skills that companies can't easily automate.
Current and future tech professionals might want to think about specializing in one or more of these exciting IT areas in anticipation of ongoing changes in the job market.
AWS administrator.
Amazon Web Services (AWS) is Amazon's secure cloud services platform. So far, it's helped hundreds of thousands of businesses from all over the world scale and grow by offering computing power, database storage, content delivery, and other critical cloud services. AWS administrators maintain and manage the operating system and infrastructure for organizations that use the AWS platform.
The Bureau of Labor Statistics isn't too bullish on systems administrators, as a whole—it anticipates only average job growth by 2028—but the research firm Gartner says that cloud computing is rapidly proliferating in IT. So chances seem pretty good that Amazon will expand its team of qualified AWS administrators as businesses pivot away from local and on-premises servers and toward cloud computing. Western Governors University's cloud computing bachelor's program prepares students for this highly specialized role, and it includes AWS certification so that you can hit the ground running on a lucrative career working in a business's AWS environment—maybe even with Amazon.
Information security analyst.
Security, privacy, and transparency are top-of-mind issues in the tech world, and cybersecurity remains one of the fastest-expanding niches in IT. Information security analysts serve the growing need for enhanced cybersecurity; they typically protect potentially sensitive information across computer networks and systems at financial and computer companies, consulting firms, and other tech-focused businesses.
According to the U.S. Bureau of Labor Statistics, the outlook for information security analysts is strong: Employment is expected to grow 32 percent by 2028—much faster than the 5 percent average growth rate for all occupations. And with a median annual pay of $98,350, according to the Bureau of Labor Statistics, the business of cybersecurity isn't just important—it's profitable.
Database administrator.
Insurance companies, educational institutions, governmental agencies—every large organization needs people to manage and protect the massive amounts of data they generate. Working closely with programmers and project managers, database administrators are an integral component of the data flow vertical; businesses depend on them to develop databases, keep those databases secure, and continually test backup plans in case data recovery is ever needed.
Be prepared to be on call, as critical problems can strike at a moment's notice. But prepare for a long and fruitful career, too. The need for skilled database managers is growing as fast as the relentless demand for information, the 21st century's most valuable asset, and the Bureau of Labor Statistics predicts that 10,500 new database administrator jobs will be available by 2028. And the U.S. News and World Report ranks database administrator as the fourth-best tech job in part because of the robust job outlook.
Machine learning engineer.
Why fight the automation trend when you can forge a career in it? Artificial intelligence has revolutionized practically every sector of the global economy, including medicine, search engines, banking, and entertainment. Machine learning, according to IBM, is a specific application of AI that gives systems the ability to use data to learn and improve on its own instead of through explicit programming.
Because robots aren't able to function entirely on their own, machine learning engineers are needed to develop the algorithms that guide the machines. Among other duties, machine learning engineers develop and test machine prototypes, work with data scientists to train intelligent systems, fine-tune programs, and verify data quality. The employment website Indeed listed machine learning engineer as its best job of 2019, in part because of the average base salary of $146,085, and the 344 percent growth in job postings between 2015 and 2018 suggests that the demand for machine learning engineers won't subside anytime soon.
The jobs of tomorrow—today.
Certain IT roles have a comparatively wide moat to protect current and future job seekers against automation. Aligning your skill set with these roles—and enhancing your education through an IT degree program—will push you ahead of the competition on the richly rewarding tech-career landscape.