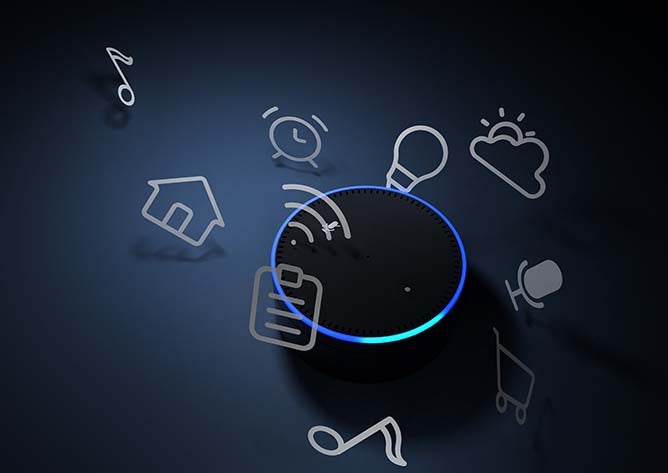 Amazon Web Services jobs aren't just about writing code or building apps for the e-commerce giant.
No, when we talk about Amazon Web Services (AWS) and the jobs that stem from it, we're talking about the huge cloud computing job market that's exploded over the past several years as organizations of every shape and size partner with AWS to offshore data, servers, and sensitive information. The digital shift away from local and on-premise servers has increased the need for a skilled IT workforce trained in cloud computing and industry-standard AWS certification specs.
A brief history of AWS.
The AWS origin story has been debunked and clarified and retold enough that it's fairly well established. The concept was seeded at a work retreat at Amazon founder Jeff Bezos' house shortly after the turn of the millennium. The goal of the retreat was for Amazon's executives to identify where the company was truly great. According to AWS CEO Andy Jassy, the Amazon execs knew that product selection and shipping was the company's bread and butter, but what emerged from the brainstorming session was the realization that they'd "become quite good at running infrastructure services" and "highly skilled at running reliable, scalable, cost-effective data centers out of need," TechCrunch writes.
Further Reading: 5 cybersecurity career myths busted.
Following the retreat, Amazon developed its original core cloud offering, which allowed companies to rent server space and use its data centers, giving clients a low-cost and headache-free way to scale their businesses. AWS has since expanded to provide nearly 200 cloud computing products and services in more than 180 countries, CNBC reports. Last year, AWS raked in more than $25 billion in revenue, CNBC reports—good enough for 30 percent of the global market share, or about as big as its three biggest competitors combined, according to TechCrunch.
Reimagining IT.
AWS's game-changing innovations in cloud computing have transformed the IT industry. Google, Microsoft, and several other tech giants have followed AWS's lead to get a piece of the action, and the growth has ushered in a new era of IT professionals who are increasingly expected to integrate cloud computing into several IT fields.
New approaches to IT require new training and certification methods. That's why Amazon AWS SysOps Administrator–Associate certification has become one of the hottest professional credentials, and earning it can help IT professionals keep pace with the ever-changing cloud computing field. Amazon-certified individuals have demonstrated that they can deploy, manage, and operate AWS systems; implement and control the flow of data; and migrate on-premises workloads. Earning AWS certification is an ideal pathway for people interested in a career in cloud computing, cloud administration, or system operations.
AWS at WGU.
Western Governors University is an AWS partner institution, and we offer two IT degree programs that provide Amazon AWS SysOps Administrator–Associate certification.
The B.S. Cloud and Systems Administration program prepares participants to work in any type of role at any type of organization. Because basically every organization relies on cloud services to some extent, they need skilled professionals who can manage and administer information systems in the cloud. Examples of such jobs include cloud support specialist and AWS administrator, but a degree in cloud computing from WGU will also prepare you to work as a data center administrator and a DevOps administrator. This program gives you the training you need to build, manage, and maintain cloud infrastructures, and the AWS certification that comes with it gives you the specific knowledge and hands-on experience you need to work with AWS cloud structures. The program also includes nine more certifications, including CIW Site Development Associate A+ (CompTIA), Cloud Essentials (CompTIA), and Cloud+ (CompTIA), in this program.
The second WGU degree program that leads to the Amazon AWS SysOps Administrator–Associate certification, plus another 11 certifications, is the B.S. Network Operations and Security program. In this program, students receive foundational skills and knowledge as well as specialized training in network development and security to ensure that cloud-stored sensitive information remains protected.
If you have your heart set on one of the thousands of Amazon Web Services jobs currently available or if you want to work in cloud administration at another organization, being trained as an AWS administrator can help launch your career. And if you earn your certification through one of WGU's IT programs, you'll have plenty of opportunities to be part of a movement that's helping thousands of businesses scale and grow.