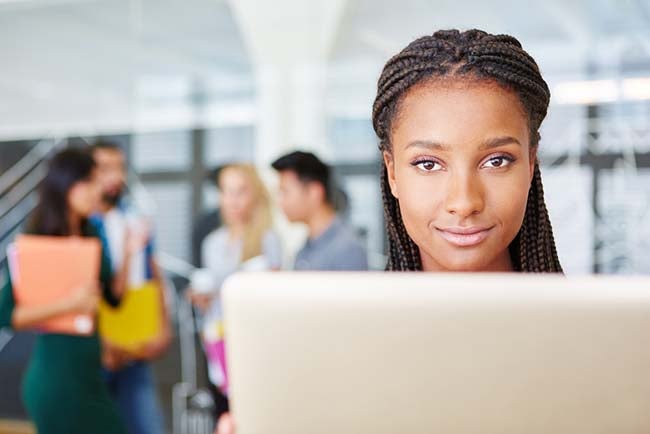 IT professionals of all stripes—programmers, theoreticians, engineers—are in high demand these days.
The Bureau of Labor Statistics projects that employment of software developers will grow by 24 percent and employment of app developers by 31 percent by 2026—rates that far outpace the average growth of other occupations.
Tech industries like artificial intelligence, information security, and enterprise software, Forbes says, are hiring computer scientists, tech specialists, and programmers in droves. And many other fields are looking for developers and programmers too—including some you might not expect. If you're looking to land a tech career, branch out from the typical fields and check out these five industries.
1. Health care.
Health care has always been at the forefront of cutting-edge technology, and the industry is increasingly going digital. Wearable devices are generating a wealth of patient data ready for analysis. Hospitals and medical offices are digitizing existing patient data. Virtual and mixed reality technology is still in early days, but it's already being used to augment patient care, according to Wired.
Because of this digitization, health care organizations have become major targets for data breaches in the past decade, Modern Healthcare reports. They need IT professionals to maintain existing systems and develop new software to keep sensitive medical data safe. They need programmers to keep computer systems running smoothly so medical professionals can focus on patient care. They need information assurance specialists to protect patient and employee data from falling into the wrong hands. Without these specialists—and many others—health care organizations run the risk of impaired patient care.
2. Finance.
If you access your bank account from your phone or your computer, you already know how important technology is to the finance industry. According to the Federal Reserve, about half of adults with mobile phones used their phones to access their bank accounts in 2017, and that number is growing. New technologies such as blockchain and cryptocurrencies are disrupting the industry as they gain mainstream acceptance.
Because of the rise in digital banking initiatives, financial institutions need IT professionals on hand to integrate new technologies and prevent data breaches, which can result in huge financial losses. These professionals can also enable and manage banks' mobile capabilities to help them improve the customer experience.
3. Retail.
Financial technology extends well beyond banking. In the retail sector, where money changes hands every day in person and online, IT professionals are needed to build websites that customers interact with, business intelligence programs that analyze customer behavior, and applications that enable mobile or online purchasing.
The retail industry has made some amazing technological breakthroughs: According to The New Stack, Amazon has changed the way online retailers do business and build their sites, while the brick-and-mortar retail chain Walmart has developed mobile apps to gamify employee training. Smaller retailers can benefit from the work of developers, too, by buying off-the-shelf software that helps them manage inventory and customer data.
4. Manufacturing.
You might associate manufacturing with the technology of the last century, but the rise of automation and the Internet of Things has put programmers in high demand in the manufacturing industry. A 2017 Burning Glass Technologies report notes that American manufacturers are searching for more software developers than they are mechanical engineers. You can see this in the auto industry: Today's cars are more dependent on software, and that's caused a dramatic shift in employment needs. This reinforces the notion that as more industries turn to technology to improve their day-to-day operations, the need for IT professionals will continue to rise.
5. Forestry.
Don't think of software developers when you think of forestry? Think again! The forestry industry is about more than cutting down trees. Foresters also practice conservation and prevent soil erosion and disasters such as landslides by knowing which trees to cut and which to leave in the forest. The right software helps foresters make those decisions more quickly, efficiently, and accurately. Whether for terrain modeling, timber inventory, or schedule management, the need for applications is as diverse as the work forestry industry performs, and forestry's need for computer specialists is just as urgent as any other industry's.
Your dream job awaits.
This list is just the tip of the iceberg. No matter the product it makes or the service it provides, every company is a technology company now, and every industry needs coders, developers, and programmers to create, maintain, and protect bespoke and out-of-the-box software. If you're thinking of going into computer science and you're interested in a particular industry, your dream job is probably already out there.