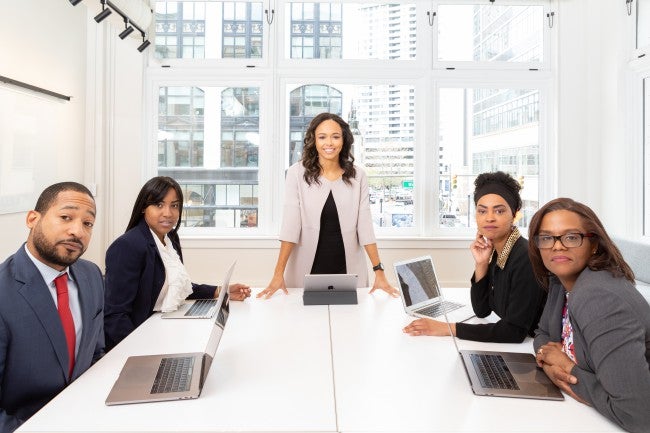 Millennials in the workplace; how they're making changes.
Comments about participation trophies and "snowflakes" are commonplace when it comes to discussions about millennials (Gen Y). Stereotyped as lazy and entitled, this generation is the butt of many pop culture jokes.
But these stereotypes are being proven wrong time after time in communities and offices.
Every single day, millennials are making a direct impact on office life. Whether it's the way work is done, the office culture, or productivity, millennials are changing the workforce.
Amid all the stereotypes, many experts agree that millennials are the most productive generation.
The reality is that millennials have found crucial ways to increase workplace productivity through the things they value at work, and in their personal lives.
While not every shift in office culture has resulted improved productivity and work-life balance, the following five examples are perfect displays of how communicating new forms of productivity can help find improvements, and how the ways that millennials work can actually be a perfect use-case for more productive workers.
The 4 day work-week; how decrease hours increases productivity.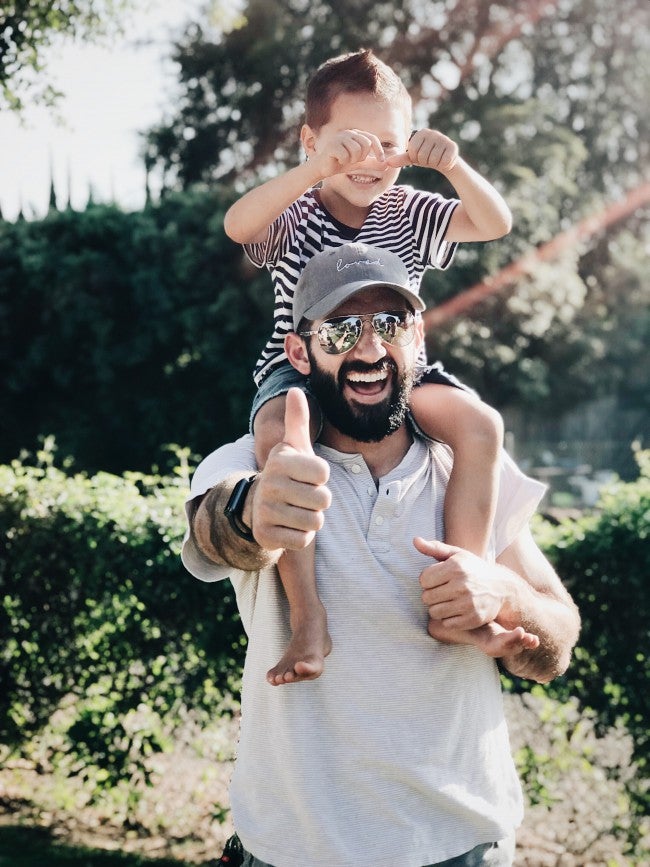 One of the most successful employee productivity adjustments in offices is a four day workweek. One company in New Zealand opted to move to a 4-day workweek, while still paying workers for 5 days of work each week.
When they measured the results, they found that employees felt 24% more confident in their ability to handle working and their personal tasks, especially with an extra day in their weekend.
Employers agreed that giving those in their workplace a better work-life balance, allowing parents to spend more time with their kids, and giving more flexible options, were always beneficial.
The results also found that the workplace was more productive with a 4 day schedule. From less work time being spent on personal needs, to faster and better completion of tasks, a 4 day work week demonstrated many pros for this company.
Remote work; how a better work-life balance helps employees.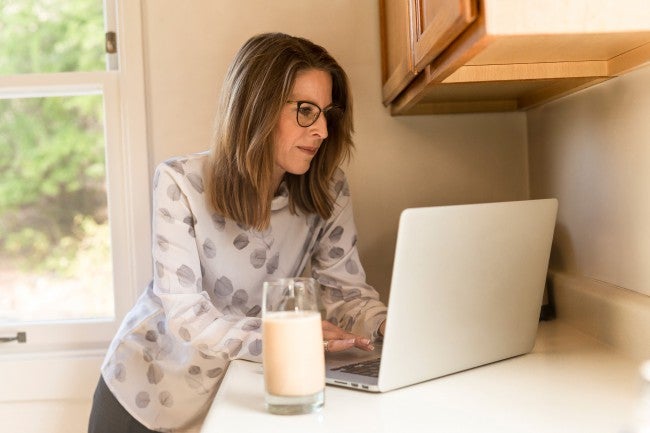 Many managers may be concerned about letting employees work from home or remotely. They are concerned that without supervision, nothing will get done.
In fact, the opposite is true.
Studies are showing that employees are more productive when they are allowed to work from home. An employer in China gave employees remote work options, and over a two year trial, found that remote workers put in a true full-shift or more, versus office those who were late, left early, or had trouble focusing.
This same organization found that employees were more productive with their time at home, accomplishing 13% more work each day.
Remote workers reported feeling more satisfied with their job when they were able to work at home. From starting earlier in the day, to being less distracted by office mates, they were better able to zone in and work for long stretches, and get more work done during those stretches. Employees who have the options to work remotely are a huge benefit to the workplace.
Entire teams remote jobs are made with the intention that the worker never comes into an office. While some workers found that employee engagement with coworkers was something they missed, most found that communication through technology helped create those relationships in a new way.
Additionally, members of the workplace report feeling more engaged when they have the chance to be remote. Remote workers also are less likely to quit, reducing attrition rates and saving money.
Beyond individual productivity, remote workers save facility and payroll costs for organizations, ultimately making using remote employees a positive option.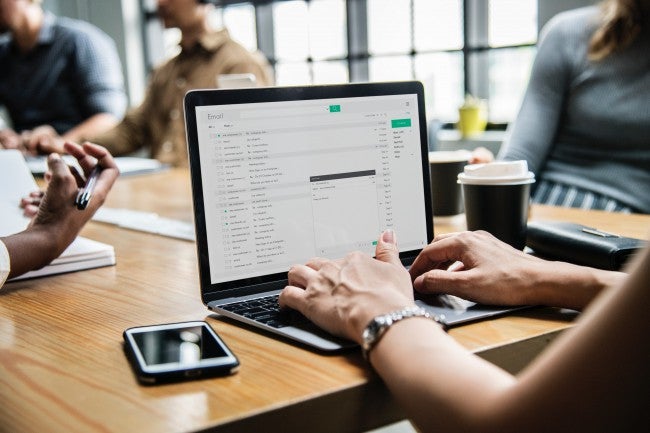 Productivity apps; how technology engages employees.
There is a wide variety of workplace productivity apps that can help you organize your time in the office.
Millennials are known for their tech excellence and can easily find and maneuver their way around new productivity applications.
Some organizations even have entire job roles that revolve around helping utilize workplace productivity software to keep projects organized, and make sure employees know their role in each task.
Improved communication between workers allowed for more remote work options as well. Productivity tracking software helps the entire workplace improve their time management and scheduling.
Productivity apps can also extend to personal life for millennials as they find new ways to help them stay focused. Whether it's a calendar to manage their personal life and responsibilities, to meditation apps that help them focus and relax, these options help younger employees excel at work and at home.
It's best to research all the different types of productivity software options before choosing one, so you know full well what you're signing up for.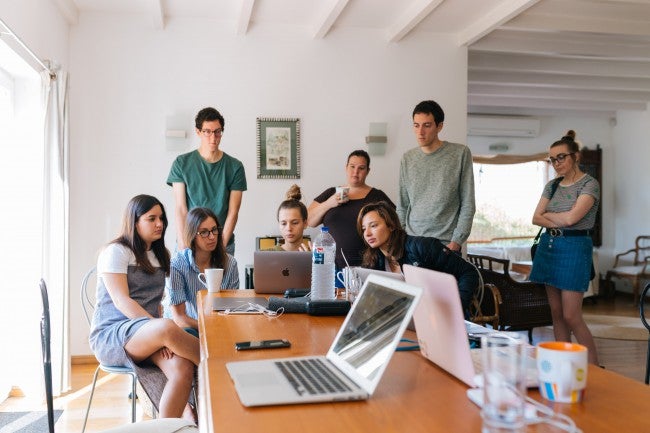 The open office plan; does a lack of cubicles help offices?
Millennials are even changing the way offices are set up as part of their productivity transformation.
The "war on walls" or open office plan has been popping up in workplaces around the country. The idea was that open desks without cubicles and offices would help foster creativity.
While this is a good idea in theory, the reality has proved to be slightly different.
Studies are showing that employees in open office plans are less likely to engage in face-to-face interaction, and are likely to put on their headphones or keep their eyes on their computer to appear busy, or to isolate themselves from others.
While actually breaking down the walls of an office might not be the best way to encourage collaboration, the desire to find new ways to increase productivity and foster engagement between employees is a good step.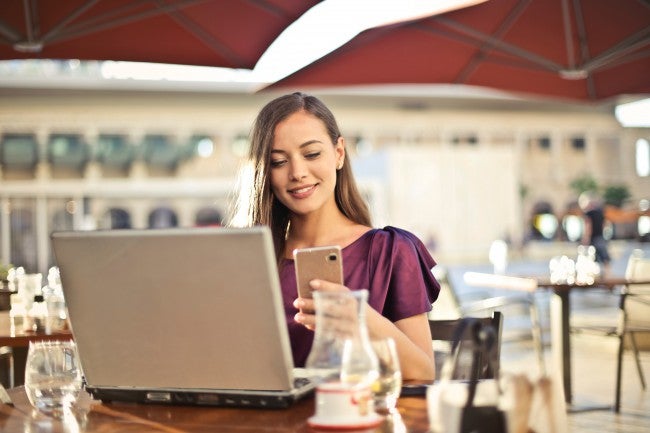 The "always on" mentality; why your brain needs a break.
The "always on" mentality has recently appeared more and more within workplaces, mostly thanks to technology.
Tech advances make it easy for employees to answer emails late at night, do social media work and networking from their phone, and have access to work on their personal devices.
While in some instances, like the case of working from home, the availability of work through technology can be a positive. But the "always on" mentality can actually lead to a decline in productivity.
Added stress, the attempt to multitask, and working late into the night are all ways that this mentality can negatively impact an employee's productivity.
Studies have shown that working less can actually lead to more productive outcomes. Giving your brain a rest from work will lead to more productive sessions.
Working during specific times only, disabling apps on your phone or computer after certain times, and organizational expectations on working hours are all ways that employees and companies can work together to fight this mentality and the negative outcomes.
You can start increasing your productivity before you enter the career field by practicing with your school work. WGU is an ideal place to learn how to organize your time with the help of student resources. Online university studies provide students the opportunity to obtain a business education and degree, and also learn how to increase their productivity.
Get started on the path to entering an office job you love with the help of WGU. Between your business degree and the productivity skills you'll learn, you'll be sure to wow your new boss.