By Linda T. Kennedy
Imagine a work day like this: you drive to an exciting entertainment venue and mingle with other employees over a catered breakfast. When everybody's relaxed, you initiate an engaging team-building activity and bask in the laughter, applause, and energy throughout the day.
Seriously, this could be you in a human resources career.
Team building, coaching, and organizational events increasingly define the daily demands of a specialized human resource professional. As a matter of fact, employee experience is a top HR priority now: According to Forbes magazine's analysis of current HR trends, workplace leaders are focusing on developing an ecosystem that integrates engagement, culture and performance management for their employees.
"With the growing influence of millennials and the increasing transparency catalyzed by the digitalization age, employees are expecting a more engaging and enjoyable work experience," the article said.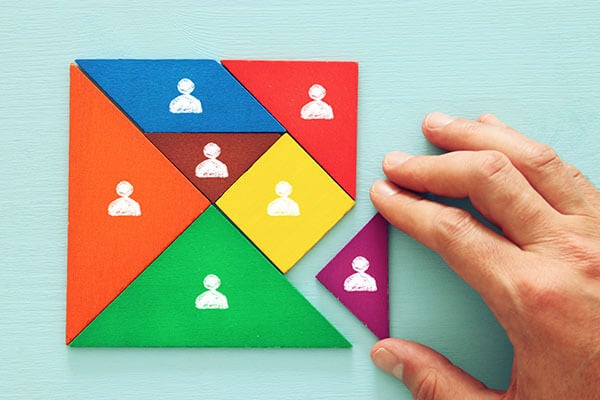 That means HR professionals, essentially, will help start the party at work from designing company-wide events, to developing new leaders.  As the U.S. Bureau of Labor Statistics (BLS) puts it, they "serve as a link between an organization's management and its employees."
In fact, these versatile roles are growing steadily within the human resources field. According to the BLS, HR specialists are projected to grow by 7 percent, and managerial jobs by 10 percent, over the next 10 years.  
"What we now refer to as the People and Talent function now includes many specialized roles and can mean lots of types of jobs," said Julie Brown, Learning and Development Leader at Western Governors University.  "It certainly means talent acquisition—recruiting employees, but it can also mean handling market analysis, wellness programs, recognitions, employee benefits and leader development. People and Talent professionals even work to reorganize the business."
These days, you don't even have to be the outgoing type who enjoys presenting employee awards in front of the whole company, according to Brown. That's because there are roles in human resources, such as data analysis, that aren't people-facing.
"It's true that no matter what you do in People and Talent, your work is affecting many people's lives," said Brown. "So you should at least like people if you're going to work in this field. However, not every role will include a need to interact with numerous people."
How human resources has evolved.
"Here at WGU, though, payroll isn't even in the People and Talent department—it's in the finance department. It just depends on the size of the company and their needs," said Brown. "But increasingly, companies' visions are growing to not only pay their employees, but to help them grow and succeed."
Brown recently had the kind of work day that was centered entirely on providing her colleagues with new interpersonal tools to work and communicate more effectively with one another. She met the team offsite at a local aquarium, helped them compete with one another in a scavenger hunt, and then illustrated how the teams' individual personalities dictate their work-style tendencies.
"I had no idea I'd eventually work in a human resources role like this one—as a matter of fact, it's a specific role that WGU created," she said. "But it's perfect for me because I absolutely love helping people realize their full potential."
WGU identified that Brown's experience as a behavioral health professional would be the perfect foundation to help the organization's leaders learn what motivates their employees to succeed. It's proof that you don't have to have a background in human resources for many HR roles. The important thing is that you can be a flexible person, said Brown, since people and situations within companies are always changing.
"If you're interested in having a positive impact on people's lives, then you'll be a great fit in the field," she said. "It's about having a growth mindset. Ask yourself, what kind of place do I want to work? Working in People and Talent gives you the opportunity to develop that. And nothing feels better than growing and learning as you help others do the same."