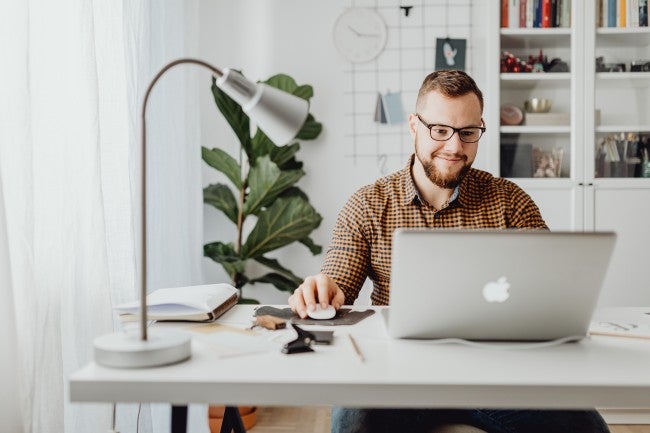 Family emergencies. Flat tires. Sick kids. These are all pretty common reasons for employee absenteeism. But what if the occasional sick day becomes a regular occurrence? Let's face it, not all absences can be prevented, but they can be managed.
That's when absence management can help. 
What is absence management?
Employee absenteeism can happen for a number of reasons—personal problems, a lack of motivation or expectations, performance issues, or an unhealthy work environment (just to name a few).
The role of absence management is to help create a solution and resources for those absences. It's more than simply making people have a valid excuse to miss work. Absence management is a set of solutions that are put in place to help prevent absenteeism before it becomes continual. These resources can help managers and HR pros integrate a solution that helps employees as well as increases compliance so everyone understands the policies and how they are looked out for by their employer in the face of a medical, family or other need.
Why is absence management important?
A few missed days from work might not seem like a big deal in the beginning—but once it becomes a pattern, the impact is costly. In fact, the Centers for Disease Control and Prevention (CDC) reports that productivity losses linked to absenteeism cost employers $225 billion annually, which is about $1,685 per employee. 
Simply put, without an absence management policy, a company can find itself negatively impacted, in more ways than one. Not only can employee absence have a financial impact, it can affect the company culture as well. Frequent employee absences can disrupt the workplace and create negativity from coworkers who might have to work extra to pick up the slack.  Managers need to integrate a policy that focuses on compliance, but also shows that they as an employer are compassionate and are willing to find solutions so employees have the things they need.
Managing absences through a strong absence management policy can have many benefits:
An absence management program should make it simple for staff to take time off, which in turn: 
Employees who know they can utilize FMLA, disability, and other solutions makes them feel confident that their employer cares about their medical or family needs. Management who demonstrates that they care by offering solution helps employee wellness and ensures they can get the aid they need.
Not only can absence management reduce operational costs, it also: 
Allows time off for professional development
Ensures no one gets overworked
Reduces absenteeism 
Identifies absence trends
Managing absences through absence management software, FMLA solutions, and other management strategies ensure that companies can thrive. Compliance with disability laws and FMLA requirements are critical for management—but they also can help a company succeed. Employees who know their options when it comes to absences are more likely to work with management to find options. It ensures their performance improves, and creates a system that allows everyone, from management to employees, to thrive.
Effective absence management methods and procedures.
As far as methods and procedures go, there's no one-size-fits-all approach, but here are five things management should consider when developing an absence management plan.
1. Create an attendance policy 
An official attendance policy sets clear expectations for work behavior and disciplinary actions for frequent offenders. It should address things like time off (approved and unapproved), tardiness, early clock-outs, and no-shows. Be sure everyone, management included, follows this policy.
2. Enforce policies
To effectively manage employee absenteeism, you have to enforce your plan consistently, every single time. Have some escalation for absences. For instance, one may fly, but two may initiate a formal review.  
3. Track absences
Every time an absence happens, make note of it, either in your employee timekeeping system or in an employee performance tool. No one wants to be micromanaged, so depending on the size of your company, time-tracking and scheduling technology can be a big help.
4. Reward good attendance 
Consider a reward program for regular attendance. Recognizing good attendance can be one of the lowest cost, yet highest impact HR strategies for your company.
5. Prioritize ongoing education  
HR plays a vital part in creating and implementing an effective absence management plan. For that reason, it's important to stay up to date on the latest HR policies and management procedures. An online human resource management degree from WGU can help strengthen your skills and help you be on the forefront of your industry.  
What are some examples of absence management?
Examples of absence management could include:
Clearly outlining your company's policies on sick days, long-term illnesses, vacation, and personal emergencies in an employee handbook. 

Making clear the consequences for abuse of those policies and including specifics on the return-to-work protocol after a long leave of absence.

Setting up a return-to-work interview after a lengthy absence to keep the lines of communication open.
Keep in mind, absenteeism can't be avoided, even with the best absence management plan in place—but with the right planning, communication, and accountability, it can be effectively managed.