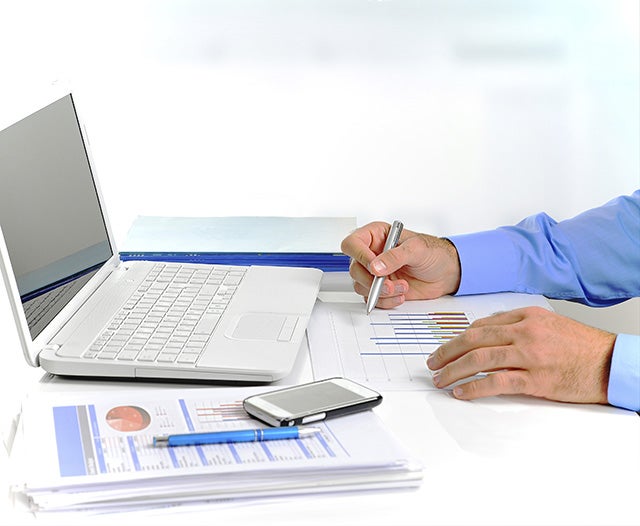 The world of accounting is one of the most vast and rewarding occupations available today. For students who are hoping to complete their online accounting degree soon, it's essential to know that this profession is still thriving in terms of income and demand. According to the U.S. Bureau of Labor Statistics, the need for accountants is supposed to grow by 13 percent by the year 2022, and the average take-home pay for the job was more than $63,000 in 2012. In addition to all these aspects of the profession, one report has listed a career in accounting as the most underrated job in the U.S.

Underrated and much-needed.
According to the latest list compiled by CareerCast of the most underrated jobs of 2014, the role of an accountant was given the No. 1 title. The criteria for coming up with this report essentially took into account traits such as openness in the job market, having a higher starting salary and potential for growth within that specific profession. Rounding out the top five of the list were civil engineer, computer systems analyst, environmental engineer and geologist.
What made being an accountant an underrated profession primarily had to do with the overall need for accountants in today's job market. A great part about being an accountant is that they tend to have flexibility when it comes to all the tasks they can accomplish while on the job. Accountants can see a fair amount of job security in their position, and if your accounting skills continue to meet the company's standards, employers are more inclined to keep you at your position. On the flipside, accounting can also be extremely flexible for the workers themselves, with plenty of freelance opportunities available to serve multiple clients or even operating your own independent firm as a plausible future.
The many roles of an accountant.
A career in accounting often requires a wide range of duties, but it all essentially comes down to keeping track of the financial records of a company. Accounting is a primary element to the financial backbone of a business, and while this position may be deemed as underrated, the expectations are still high when it comes to helping companies manage their profits and fiscal statements.
Typical tasks that are expected out of an accountant can include:
Ensuring that financial statements are accurate
Making sure that records abide by laws and regulations
Keeping accounting books up to date
Preparing tax returns and keeping financial records organized
Helping maintain a budget and improve business efficiency in relation to money
Providing suggestions to reduce costs and enhance profits
As you can see, there are plenty of ways accountants play a crucial role in the success of a company. This is why organizational skills and attention to detail are extraordinary traits that every accountant must possess.
Different types of accountants.
While there are a vast variety of roles required of an accountant, the sheer amount of different accounting jobs are also a reason why the occupation is continuing to flourish. An online accounting degree can help you obtain any of the following positions:
Public accounting

Internal accounting
Management accounting
Government accounting
Internal auditors
While they typically share some of the same overall duties, each specific role has their own distinctive tasks. For instance, public accountants tend to spend more time dealing with auditing, taxes and consulting responsibilities of a business, while government accountants can either work for government agencies or auditing citizens with the Internal Revenue Service. Accountants can use their expertise for a number of motives, whether it's helping a business make sure they are adhering to the federal tax guidelines or aiding the government in finding people who are filing fraudulent tax returns.
Another great aspect of careers in accounting have to do with how quickly an accountant can see promotional results. Those who are excelling at their position can work their way up to become a supervisor, manager or even partner, especially if you're accounting is saving the business sufficient amounts of income. And because money is the root of all companies, it's easy to see why the profession of accounting will always be a much needed occupation.
This article is sponsored by Western Governors University, a nonprofit, accredited, online university. To find out more about WGU's online degree programs, please visit www.wgu.edu/degrees_and_programs.