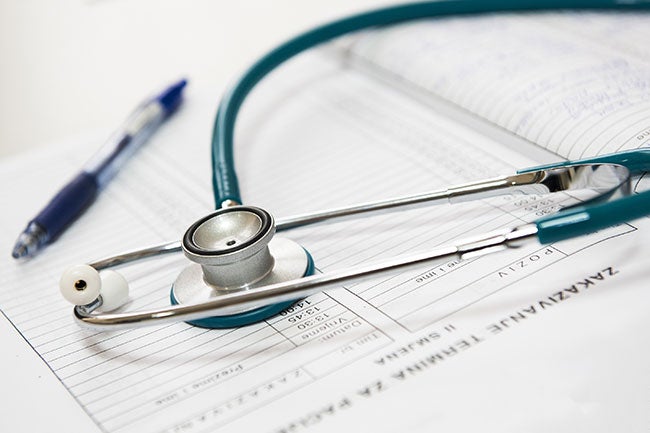 Ambulatory care is the practice of providing medical services in an outpatient setting. This type of care can include diagnosis, observation, consultation, treatment, intervention, and rehabilitation services—without requiring patients to step foot into a hospital. 
Nowadays, you don't need to enter a hospital to receive medical services. Ambulatory care brings an impressively wide range of same-day care and treatments to patients remotely, sometimes even in the comfort of their own homes. Ambulatory care makes an innovative effort to meet the diverse variety of health needs across the U.S. by offering healthcare services in urgent care clinics, healthcare facilities, rehab centers, and, in some cases, patients' homes.

Ambulatory care also addresses the growing concern of lack of space in hospitals. The extreme crowding of hospitals during the peaks of the COVID-19 pandemic exposed insufficient staffing and hospital beds. Rather than relying on building more hospitals, ambulatory care offers life-saving services outside of the confines of hospital walls. Not only does this allow medical care professionals to treat more patients and save more lives, it also cuts hospital costs, as inpatient stays are a massive expense. Keep reading to learn more about how pursuing a role in ambulatory care puts you on the cutting edge of healthcare careers.
Ambulatory care offers a significant list of outpatient services, ranging from mental health, diagnostic, rehabilitation, and many in between. These services are typically limited to non-emergencies. Some of the most common ambulatory care services include:
Ambulatory care usually caters to prevention services and basic medical procedures. This includes wellness clinics, which are designed to deliver primary care outside of a traditional hospital setting. Wellness clinics also consist of counseling centers for mental health and weight management.
Illness diagnostics is a very common service within ambulatory care. Things like x-rays, lab tests, blood tests, and MRIs can be delivered via ambulatory care. Patients can request these types of screenings to detect various illnesses and cancers outside of a hospital.
There are plenty of occasions when patients need same-day treatment. Ambulatory care was designed specifically to meet those needs. Same-day services can be found in ambulatory settings such as substance abuse treatment centers, same-day surgery centers, chemotherapy, and more.
Rehabilitation services is another common service that can be provided through ambulatory care. Rehab-centered ambulatory care includes post-op therapy as well as occupational and physical therapies.
Virtual care and telemedicine are increasingly popular forms of ambulatory care, as they are by far the most convenient ways for patients to seek medical help. Virtual care allows healthcare providers to remotely see and communicate with patients via phone, text, email, and video chat. Many initial diagnostics, consultations, and treatment plans can be performed without a patient leaving their living room. 
Other common ambulatory care services include:
Blood tests
Biopsy
Chemotherapy
Colonoscopy
CT scan
Mammograms
Minor surgical procedures
Radiation treatments
Ultrasound imaging
X-rays
Ambulatory Care Roles and Settings
There are many employment opportunities for students and professionals who are interested in non-hospital healthcare roles. Ambulatory care facilities hire nearly the same staff as inpatient and hospital care settings do, including physicians, registered nurses (RN), LPNs, LVNs, physical therapists, physical therapy assistants, surgical technicians, medical lab technicians, and administration staff. The doctors, nurses, and administrators you would find in a hospital can play the same roles in an ambulatory care environment. 
No additional education or training is required to work in an ambulatory. There are benefits to this track. For example, ambulatory healthcare professionals often have more predictable schedules due to the fact that there are fewer urgent events or emergencies in ambulatory care. If you're an aspiring or current healthcare professional that wants to reduce the work-related stress that comes with emergency rooms and traditional hospitals, this may be the career path for you. Some ambulatory care roles include: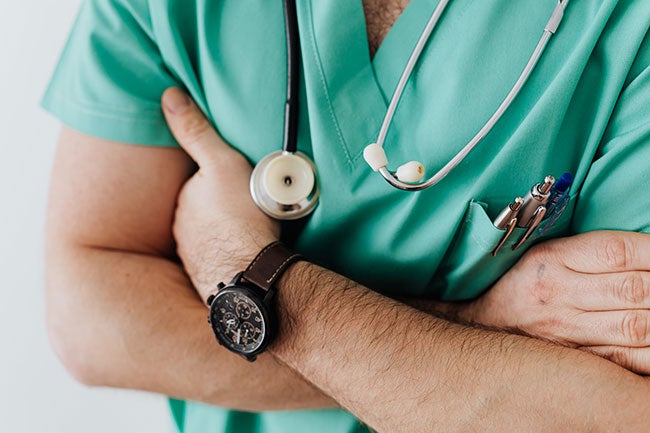 Ambulatory doctors perform the same non-emergency healthcare services as doctors in a traditional hospital setting. They treat patients in outpatient settings such as healthcare centers, urgent care, clinics, pop-ups, virtual appointments, and ambulatory surgery centers.
Much like doctors, nurses in ambulatory care settings do similar work to those in hospital settings, excluding emergency situations. If you found a specific niche during clinical hours that you enjoyed—women's health, for example—you could be a great candidate for an ambulatory care position. Ambulatory care nurses provide specialized care to specific patient populations. Working in this field could give you the opportunity to use your nursing skills and develop a deep knowledge in a specific area of practice. Nurses can specialize in ambulatory care nursing (ACN) during their education, preparing them specifically for this career path.
Professionals with management degrees in nursing or healthcare are fully prepared to work in ambulatory and outpatient settings. Like large hospitals and emergency rooms, ambulatory care centers need administrators to manage and coordinate the staff.
Access Ambulatory Care Careers
Ambulatory care meets the needs of global overpopulation and a years-long pandemic. It reduces doctor's office visits, creates more accessible healthcare options, and brings services directly to patients. Many hospitals, care facilities, and patients are benefitting from this type of care.
There has never been a better time to pursue a career in healthcare. Ambulatory care has created countless job opportunities for aspiring doctors, nurses, and administrators. The U.S. Bureau of Labor Statistics reports that employment in outpatient care centers is slated to grow by 49% from 2014 to 2024. Those who want to lead the charge toward patient care innovation should consider earning a degree in healthcare and pursuing a career in ambulatory care.
Start Your Journey Toward an Ambulatory Care Career
Your career in ambulatory care could be nearer than you think. WGU's healthcare and nursing degree programs offer flexible pathways for current and aspiring healthcare professionals to secure advanced credentials and further their careers. Graduates of these programs will be equipped to hold a variety of healthcare roles and work directly with patients and families to provide services such as diagnostic tests, consultations, lab tests, procedures, treatment, and rehabilitation; all skills that will be essential in ambulatory care settings.
Learn more about how to pursue a career in ambulatory care by exploring WGU's healthcare and nursing degree programs.