When Jillian Hernandez was nominated for the Arizona Teacher of the Year Award, it was no surprise to her students. But as the fifth-grade teacher tells it, her career path wasn't necessarily set in stone—until one day took her by surprise when she was a student in school herself.
"I was not the person who grew up knowing that I wanted to be a teacher," Jillian said. "I had an amazing educator for my English class, and I ended up being her teacher's assistant. She contracted laryngitis the first two weeks of school and she said to me, 'What would you say if you were my voice these first two weeks of school?' And I fell in love. I knew from that moment on that I wanted to teach."

Jillian got her M.A. Mathematics Education (K–6) at Western Governors University while she was teaching at Puente de Hózhó Elementary School in Flagstaff, Arizona. It wasn't an easy task, given Puente de Hózhó's unique approach to teaching. "All instruction is done in three different languages," Jillian shared. "It's unique because it's set up to have a third of the students be native Spanish speakers, a third of the students be aspiring Diné speakers, and a third be native English speakers."

But Jillian persevered and obtained her degree. Since she graduated, she's found her education has been incredibly helpful in supporting her work in the classroom.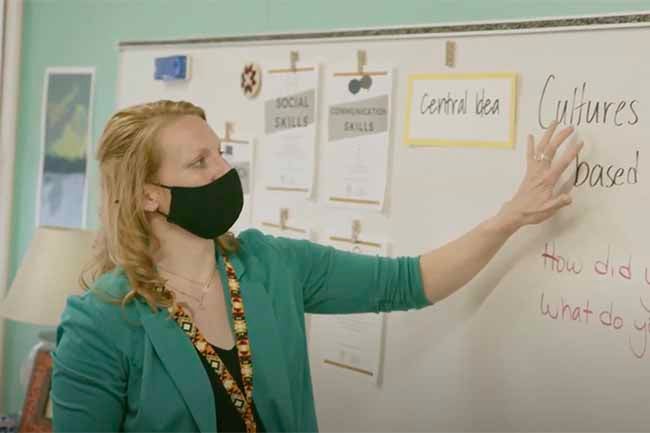 "Getting a degree at WGU, especially in the teaching of mathematics, has definitely come into play in my profession," she said. "I received all these different strategies and viewpoints of how to engage students in math. I don't know that I would've naturally arrived there if I hadn't had that opportunity to go through a master's program in mathematics."

And then came her nomination. Jillian was nominated by a professor for the Arizona Teacher of the Year award, leading her to be recognized as an Ambassador of Excellence for being one of the top five finalists. "Receiving this recognition as an Ambassador of Excellence has changed me as an educator," she said. "It has expanded the people in which I get to interact with."

For those who are considering a degree in teaching, Jillian offers this passionate advice: "Now's actually the time. And we need people who bring a different perspective to come along with us and rethink and reimagine and make public education stronger than it ever has been."

It's something she herself continues to do in the classroom and aims to continue doing throughout her educational career—and beyond.

As Jillian put it, "I hope that wherever it is that I am in 15 more years that I'm still asking questions, and that I'm still engaging with people on meaningful and important work surrounding education."