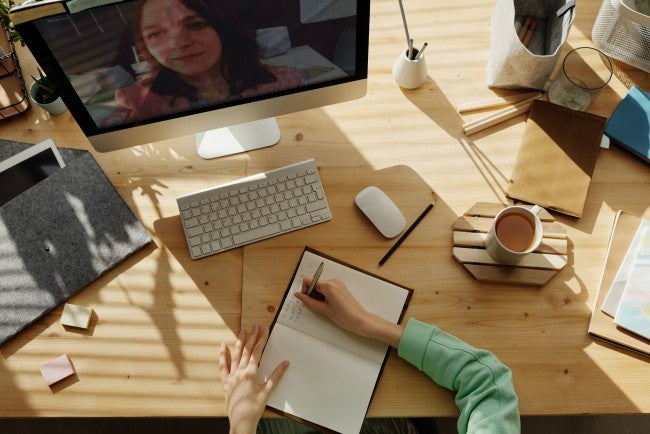 Things in our world are constantly changing, and especially right now with the coronavirus, things feel more uncertain than ever. If you're currently a student at WGU hoping to become a teacher, or if you're not a student and interested in a teaching degree, you may be unsure if now is the right time to pursue your dream.
Should you become a teacher right now? The answer is YES. Now more than ever, teachers are crucial for the continued growth and success of students across the country. And at WGU, we make it easy and safe for those who want to pursue higher education and follow their dreams of becoming an educator, even during unprecedented times. Our curriculum is designed to work for you whatever your life looks like. Discover how WGU helps current and future teachers thrive and earn a degree that helps them give back to students by shaping their futures.
Is now a good time to become a teacher?
Do you feel the pull to work with children? Do you have a passion for learning and want to ignite that spark in students? Are you ready to inspire with lessons that are meaningful? If you feel the pull to teach, you may be unsure how becoming a teacher works right now and if it's really the right time to take that step. Around the country, shortages of teachers are making schools feel the pressure to hire more educators as fast as possible. Research shows that recently, fewer and fewer people are going to college to earn a degree that qualifies them for a profession to teach. And as the coronavirus pandemic has impacted education about 20% of educators have opted to retire or pursue other professions. This means that even as school districts reduce their total number of teaching positions, there are still many positions that need to be filled.
But we desperately need good teachers who can help make the classroom engaging and safe for students. We need educators that love teaching and want to  make a career out of inspiring and igniting learning. School districts are working as hard as they can to attract and keep people who want to teach in this career path. If you're considering becoming a teacher, there will likely be many job opportunities available as schools are in constant need of more educators. You could potentially have your pick of jobs if you decide to become a teacher, and become an important solution to an ever-growing problem. 
Teachers make a huge difference for students, parents, and the future of communities. Especially during uncertain times, teachers are key in helping students continue to learn and grow. Even as the coronavirus has made this career more challenging, across the country these educators agree that their work is important and meaningful. They are positioned to help children overcome the uncertainty around them, enabling them to continue to learn in new ways.
Even if you already have a bachelor's degree in a field other than teaching, you can earn a master's degree that will prepare you for your teaching license. This helps you prepare by giving you knowledge of classroom management, your specific teaching subject, and important skills for working with students. Whether you need a bachelor's or master's degree, there are valuable options to help you pursue an education as a teacher, especially during this pandemic. 
Is now a good time to become a teacher? Absolutely. As a teacher you can make a difference, find great job opportunities due to teaching shortages, and influence children in ways you never expected.
teachers leaving the profession in 2020.
teaching shortages around the U.S.
Teachers College graduates in 2019.
How can I earn a teaching degree during the coronavirus pandemic?
The coronavirus has thrown many people for a loop—children are doing more remote learning, jobs are adjusting to at-home schedules, etc. You may be wondering how you can possibly take on pursuing a degree while the coronavirus is making everything more complicated.
Luckily, WGU is the answer. WGU allows you to pursue your teaching degree online and at home. Student coursework for education programs is entirely online and can be done any time you want. You don't have to log in to class at a certain time, and there aren't deadlines for your assignments. You do your coursework whenever it works for you and your busy life.
You also can move forward in courses as quickly as you want. As soon as you prove mastery of the material, you can move forward. On a concept or class that is more challenging, you can take more time. On a class or concept that you understand well, you can buzz right through. 
WGU is focused on helping current teachers and future teachers be able to pursue their education in a way that works for them. Especially during the time of the coronavirus and all the uncertainty surrounding it, you can rely on WGU to help you obtain a degree online and at home—in a way that works for you.
How do I become a licensed teacher during the coronavirus pandemic?
After obtaining your bachelor's or master's degree in teaching, you'll need to become licensed. Many aspiring teachers are concerned about taking exams and  student teaching during the time of coronavirus. Some school districts are remote, some are doing in-person school, and many are doing a hybrid style for their students. How does this impact your ability to prepare for licensure? 
Here at WGU, we help students set up their demonstration teaching with a nearby school. Your experience doing demonstration teaching during the coronavirus will vary based on the school district where you will be working. WGU works with the school districts to create a student teaching plan that works with the classroom, teacher, and the student. Our goal is to ensure everyone feels safe and comfortable, while still getting the critical experience they need working with students. Some demonstration teaching may be online, while some may be in a classroom, and some may be a mix of the two. This will help give students a taste of what actual teaching may be like down the road. 
When it comes to the Praxis and other teaching licensure examinations, each state has different responses during the coronavirus. It's important to understand that your WGU degree will help you be prepared for your examinations and will ensure you understand your state requirements. Each student will likely have a different experience with demonstration teaching and licensure exams due to unique state requirements and responses, and due to different school district actions as well. What you can expect is that WGU will be with you every step of the way to ensure you have all the information you need in order to become a licensed teacher.
WGU maintains great relationships with school districts in order to help students be successful on their path to become a teacher. We are flexible and are constantly working with education professionals to ensure our students will be taken care of.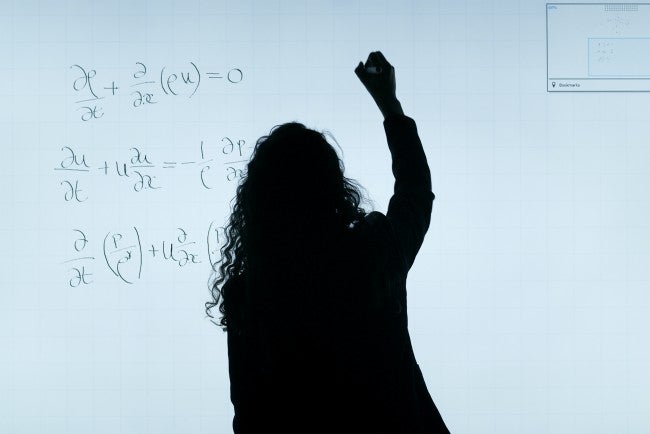 Why should I pursue another degree if I'm already a licensed teacher?
Many currently licensed teachers may wonder if a higher education degree is a smart move during the coronavirus pandemic. Many current teachers can see great benefits from continuing their education, especially during this uncertain time. Educators may need additional training in technology, curriculum development, or additional endorsements in order to be prepared for the demands they may face in this changing landscape. Some educators may feel a pull toward administration or other important career opportunities within education. And others may want to enhance their teaching capabilities to accommodate for teaching shortages and needs within their classrooms.
Current teachers can maintain their full-time workload, keep up with their family responsibilities, and still earn a degree. WGU makes it easier for full-time teachers to pursue higher educational opportunities with completely online, at-home degree programs. These programs are designed for busy teachers—you are completely in control of your education. You can move faster through the program, completing courses as soon as you can prove your mastery. And you never have to log in to class at a certain time—you do your coursework whenever it's best for you and your life. 
Why become a teacher right now?
Now more than ever, teachers are crucial to making our world go round. They are helping students find routine and structure as we continue to walk through unprecedented times. Even amidst uncertainty, teachers are making a difference and acting as a positive force for good. There couldn't be a better time to become a teacher and join the force of educators who are working to make sure students have the opportunities for education that they deserve.