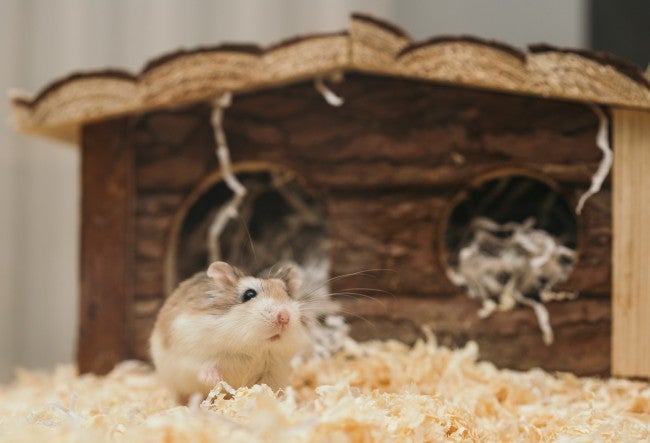 Teachers have many unique ways to help students learn, from fun activities to quizzes and tests. Interactive learning is always an extremely valuable way to help kids understand new concepts. And beyond math and science, teachers are also working to teach kids important social skills and behaviors as well. They utilize unique activities and tactics to help teach students these important skills, preparing them for growing older and entering the real-world.
A classroom pet is a great way for teachers to enhance their classroom and improve student learning. It's important for current and aspiring teachers to understand the work that goes into having a classroom pet, as well as the many pros that come from it.
Classroom pets need to have their cage or area cleaned regularly and be given food and water daily. They will also need to be homed during the holidays, and it's extremely important that it doesn't become a distraction for kids. While there is some work that goes in to having a classroom pet, there are also many benefits for teachers and students alike.
Having pets inside the classroom can enhance the learning environment. A regular math lesson can turn into a unique learning opportunity when the problem focuses on how much food their classroom pet eats in a day or how much it weighs. Creative writing assignments that start with a prompt about the school pet can get interesting and exciting. Science lessons about different types of animals come to life with a school pet. Any subject can be transformed into something new and interesting with a class pet. 
It's been shown that school pets can offer teachers new and unique ways to approach their lessons. They add another option for teachers to create interactive learning opportunities for kids. And overall, having an animal in a learning environment can help inspire and motivate students in their learning.
Beyond teaching students subjects like math and science, a class pet can help teach students responsibility. Class pets need to be taken care of, fed daily, given fresh water, cleaned up after, and more. Teachers can help students learn about nurturing and caring for something else. They can assign chores for students each day to do to help care for their class pet. Sometimes over holidays or weekends, students may be in charge of taking the pet home with them. This teaches them even more responsibility as they are entirely in charge of making sure they are properly cared for the entire time they are away from the classroom.
Students are also responsible for making sure the class pet feels safe. They can learn about caring for something that is fragile and smaller than them, teaching them kindness and care. 
Helps the emotional and mental growth of students.
74% of pet owners in the U.S. report an improvement in mental health due to their animal. Statistics show time and time again that animals can help relieve stress and anxiety, and regulate breathing and heart rates. Hospitals and therapy centers alike utilize animals to help make children and adults feel more relaxed. A pet in a classroom can provide a similar sense of peace and calm. Animals have been known to help calm children during panic attacks, and can be considered their friends, helping them feel less alone. A pet in a classroom can do this same kind of work. Students may feel at-ease when they can walk over and see their friendly pet. They may be able to relax and enjoy their day when they know they have their pet friend nearby.
During an anxiety or panic attack, a teacher may help students hold the pet to relax and feel better right away. Classroom pets can be a great tool in helping the class improve their mental and emotional health. 
Enriches classroom experiences.
The classroom experience overall is enhanced with a class pet. Students who don't have exposure to animals at home can still get the chance to interact with them. Students learn a sense of awareness when they are able to interact with animals regularly. Similarly, students have something exciting to look forward to when there is a pet in their classroom. Instead of dreading going to school, kids are excited for the chance to go and interact with their class pet! It gives them something exciting to expect every day in their classroom. Animals also help the class feel more excited about learning. They will enjoy doing math or science projects that involve their class pet. Students also are able to see how their actions affect others. They see that when they care for the pet, it is happy to interact with them. They see that when they feed and clean the pet, it is happier. Classrooms can greatly benefit from the richness that a pet can bring.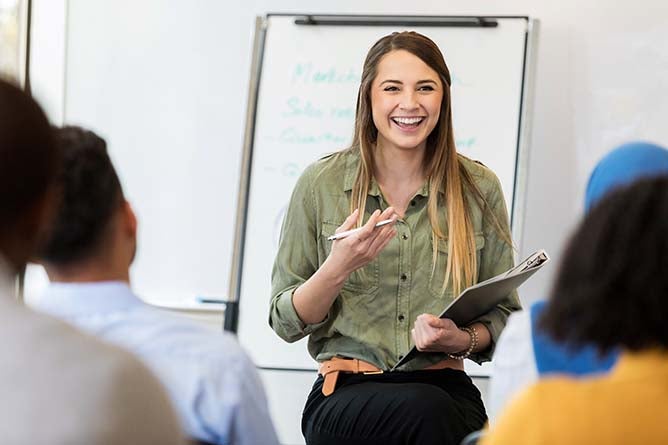 Tips for choosing a classroom pet.
If you are a current or aspiring teacher and are interested in having a classroom pet, it's important to carefully weigh your options before you choose one. Some things you need to consider include:
The size of the animal

Allergies to certain kinds of animals

The location where you live

The area in the classroom you have for a pet

The level of care it needs

How they will be cared for during the weekend

The age of your students

Curriculum that you want to include the animal in
Some animals that make excellent classroom pets include:
Rabbits

Hamsters

Gerbils

Guinea pigs

Hermit crabs

Goldfish

Betta fish

Frogs

Birds

Butterflies

Mice

Chinchilla

Turtle

Lizard

Snakes

Tarantulas

Ants
If you're studying to become a teacher, it's smart to start thinking now about what kind of classroom environment you want to create. A classroom pet can be a great addition to your classroom.