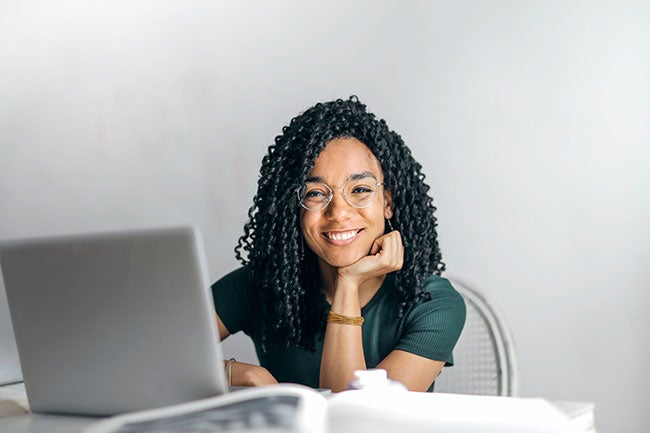 Wondering if a career in marketing is right for you? If you want a versatile, fulfilling career with solid salary and growth opportunities, then a marketing career could be a perfect fit. The best news is that demand is growing. In fact, the number of new jobs for marketing managers is projected to grow by 10% from 2020 to 2030, according to the U.S. Bureau of Labor Statistics. Indeed, the job outlook for marketers is quite favorable, and the benefits of the career path are hard to overlook. 
In this article, we'll uncover 10 benefits of a marketing career and show you how to get started on your path to working in marketing. 

Often in business, the closer you are to the sale the more value you provide. After all, if a company can't sell their product, they won't stay afloat. Skilled marketers play a critical role in an organization. Because of their value to the success of a business, these individuals enjoy many benefits. Here are just 10. 
1. Enjoy Big Earnings Potential
In addition to receiving healthy salaries, those who work in sales and marketing are often paid commission for each completed sale or given bonuses for reaching a certain number of conversions. As of March 2022, sales managers make an average of more than $123,000 annually. Marketing managers aren't far behind at $110,000 per year. If you're driven, self-motivated, personable, and competitive, then pursuing a degree in sales or marketing may be a great decision. 
2. Exercise Your Creativity
In a world crowded with marketing messages competing for consumer attention, it's never been more important to stand out. Brands that are creative and different have an edge when consumers are faced with so many options. As a marketer, you'll have the chance to exercise your creativity to create messaging that stands out. 
Marketers understand analytics, but they're also skilled in understanding people. They think not only with their head, but also with their heart. They instinctively know how to connect with customers and present the product in a way that resonates. 

3. Collaborate with Others
As a marketer, you must work well with a team. The best ideas come from brainstorming and collaboration. Learn to appreciate others' opinions, recognizing that working together will make all the difference. As the old proverb says, "If you want to go fast, go alone. If you want to go far, go together." 
4. Enjoy Variety that Keeps Things Interesting
The world of marketing and sales is extremely fast-paced. If you work at an agency, you'll work with many clients and on several campaigns with many moving parts. Even if you work internally for a company, you'll collaborate with multiple stakeholders within the company. While work can be busy, you can rest assured there will never be a dull moment in the marketing world. 
5. Benefit from Remote Work Opportunities
Today's marketers work primarily online. Whether it's social media ads, content marketing, or video, most of the work lends itself to being performed remotely. If you thrive working in solitude away from the office, you may excel in marketing.
6. See the Results of Your Labor
The beauty of sales and marketing is that it's easy to measure success. How many people saw an ad? What about engagement and click-through rates? If your marketing was effective, sales will likely increase—it's not hard to see the results of your efforts. Data that's collected can be used to understand what's working and what isn't and improve your marketing accordingly. 
7. Stay Engaged Knowing There's Lots of Room to Grow
There are so many career avenues you can take within marketing. Some prefer to start at an agency as it gives them a breadth of experiences, a large volume of work, and a great deal of exposure to organizations across different industries.  
Agency work will expose you to many different leadership styles, company structures, and marketing approaches. In the fast-paced agency world, you can gain skills that will set the foundation for the rest of your career. There's always growth to be had within marketing. 
8. Choose from Several Job Options
Working in marketing gives you a host of career opportunities. You could work in social media, content, affiliate marketing, or on trade shows and events. While going to school to become a nurse or teacher offers career stability and predictability, working in marketing gives you many avenues.  
In marketing, you won't need to feel stuck in one specific job. Whether you want to be a marketing account manager, a graphic designer, a web operations specialist, or a copywriter, there are so many positions you could consider within the broader marketing field.

9. Achieve Greater Work-Life Balance
Doctors and nurses work long hours and have defined shifts. Many often have to work through the night. Careers in marketing are much more flexible. A list of the top 25 jobs for work-life balance includes several that fall within the marketing field. Most marketing today is done online, which means you don't have to be physically present at certain hours to be successful. 
Markets and customers are constantly changing. What worked one day may be obsolete the next. Fads change, search engines tweak their algorithms, and the number of players in any given market can fluctuate often. This means that learning the latest trends and studying your target audience is critical as a marketer.  
It's a challenge to stay on top of the latest best practices, but it's one that can also be exciting, as it keeps you on your toes and ensures you don't become complacent. The marketers who succeed in rapidly-changing competitive markets are the ones who are consistently researching, testing, and innovating.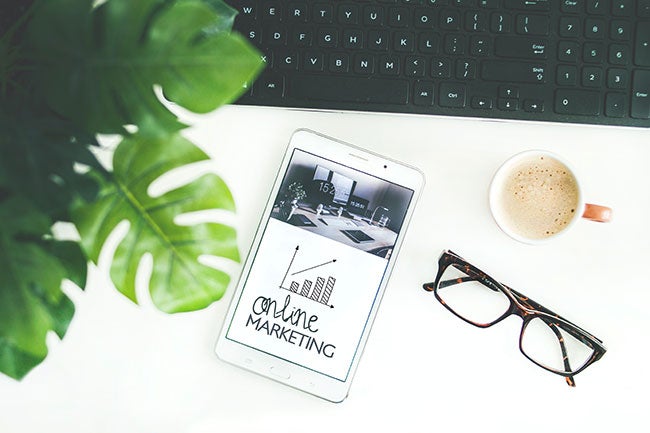 What Are the Requirements for a Marketing Career?
Marketing attracts people from all different backgrounds. Many marketers are former teachers. Some have a background in psychology. Still others came over from working in healthcare. The world of marketing offers a wide open job market, but there are certain things that will help you stand out. Formal education can help. A bachelor's degree in marketing is a great place to start. Some even pursue an advanced degree like an MBA or an M.S. in Management and Leadership.
Do You Need a Degree to Get a Job in Marketing?
A degree in marketing is generally preferred by employers when they compare candidates. A bachelor's or master's degree can certainly help you gain the skills you need to stand out in a competitive job market. Many employers do give preference to those with degrees in marketing. 
Do You Need Experience in Marketing to Find a Job?
Experience is always a plus and a bachelor's degree in marketing is ideal. That said, you don't always need specific marketing experience to get a job in the field. The best marketers are creative and analytical and have a good understanding of people. These skills can be found in many professionals, from teachers to medical personnel. Being skilled at research, for example, could be a great trait to qualify you for a job in data analytics. Working with students could help you better understand how to reach and communicate with customers.  
Internships are a fantastic way to gain experience, whether you pursue one right after earning your degree or as a transition away from another career. As an intern, you can prove yourself while gaining valuable skills.  

Keep in mind that if you're working in a creative role (like design, copywriting, or photography), you'll need to start building a portfolio of work samples. An internship can help. 
How to Know If a Marketing Career Is Right for You
Take some time to get to know yourself and your personality. Marketing may be great for you if: 
You're creative. To stand out, you must think outside the box and find marketing messages that cut through the clutter. 
You like solving problems. In the field of marketing, you'll use several tools to find success. This means challenges. You should be a skilled problem solver if you plan to be a marketer. 
You're a good communicator. Communication is key not only in your interaction with work colleagues, but also in the way you speak to potential customers. Good marketers communicate well with all people. 
Popular Entry-Level Marketing Careers
In marketing, many job titles have junior-level positions attached to them. Some of the most popular marketing roles for those just starting out include: 
Email marketing manager 
Search engine optimization specialist 
Marketing data analyst 
Copywriter 
Content marketing manager 
Social media marketing manager 
Digital marketer 
Public relations and marketing specialist
How to Start a Career in Marketing
While there are many ways to start a career in marketing, here are some general steps you can follow to set yourself up for success. 
Choose a field. Decide if there's a specific focus area within marketing that interests you. Do you like email marketing? What about social media? Do you enjoy writing? Or are you more excited about diving into the data? 
Earn your degree. To gain a solid foundation in marketing, consider a bachelor's degree in marketing. A degree program can expose you to different disciplines within marketing and give you an idea of what fits your interests. 
Get an internship. A marketing internship will help you gain critical real-world experience. Studying marketing best practices is no substitute for on-the-job learning. Many organizations hire recent graduates and give them a wide range of responsibilities. Intern work is rarely glamorous, but it can help you get your feet wet and discover the intricacies of the world of marketing. 
Apply for jobs. Once you've gained some experience as an intern, it's time to start applying for marketing jobs. To prepare, be sure you create a LinkedIn profile, get recommendations from your internship provider, and build a portfolio of your work, if possible.  
Practice interviewing. Once you've applied for jobs, you should practice interviewing. Here are some tips for mastering the interview. Sometimes the only way to get better at interviewing is to interview, so jump at the chance to interview whether you think you want the job or not. 
Land a job and begin your career. After several interviews you finally secure the job! Your career has just begun. Work hard, be dependable, and learn all you can. The field of marketing is one that offers exciting opportunities, so narrow in on what you enjoy and find roles specific to your interests as you develop. 
Marketing offers several rewarding and lucrative career paths. Each path brings unique opportunities, including the ability to collaborate with others, the necessity to keep learning, and the exhilaration of constant change. If you're creative and analytical, thrive on constant change, and welcome ambiguity and opportunity, then a career in marketing will prove exciting and worthwhile.