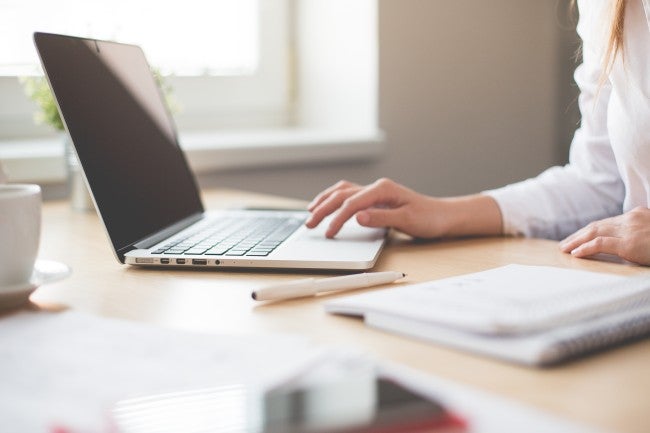 Getting a business degree can open all kinds of doors to careers for you. Business degrees can find work in every industry, anywhere, and for a wide variety of job titles. Business jobs also bring good salary options for those with the right skills. Business analysis is just one of the many careers you can pursue with a business degree. It's one of the top in-demand professions for business graduates, and organizations around the world are looking to fill business analysis positions. 
Discover more about the job description for a business analyst, the qualifications they need, and the salary they can expect to earn.
What is business analysis?
Business analysts are in charge of helping businesses improve their processes, services, products, and software. The job description for those involved in business analysis means using data analysis to help them determine what is working in an organization, and what needs to be improved. A huge part of their job is to blur the line between IT and business to help improve efficiency in an organization. 
Data analytics takes data and information and draws insight to help the organization. Algorithms help business analysts review the raw data and translate it into digestible forms. This data can then answer questions for the organization
Business analyst job description.
Business analysts have a wide variety of daily responsibilities in their job description, including:
Gather and organize information about a problem to be solved

Research emerging technologies or business analysis systems that can help

Interview employees and observe the problem or process in action

Analyze financial data to help understand the situation

Brainstorm solutions or other procedures

Report on findings to stakeholders

Analyze cost benefits 

Train employees and stakeholders on new practices or procedures

Recommend and help implement new systems, procedures, or changes
Analysts may work for a third-party organization that is hired by clients to do work. Their salary can be paid by these clients, or from their third party employer. They would then divide their time between clients and their home office. Other analysts are hired directly by an organization for full-time, long-term procedural changes. Because of client possibilities, analysts may expect some travel as part of their job, as well as tight deadlines.
Healthcare and IT industries have high demand for business analysts as their industries are booming with growth. Organizations want their facilities to run as smoothly and efficiently as possible, which is done with the help of trained analysts.
A business analyst salary will greatly vary based on the industry where they work, their analysis focus, their location, and more. Because of the high financial skill level involved in this kind of work, business analyst salary and opportunity can grow substantially over time.
Entry-level business analyst salary.
Entry-business analysts can expect to make a salary of about $48,000 per year, according to the BLS. However, business analysts who specialize in information technology and computer analysis can expect to earn a higher salary for their job, around $54,000 per year according to the BLS. The salary level for the field of business analytics is growing as technology advances and more is needed to become an analyst. The salary level will continue to grow as demand grows.
Average business analyst salary.
The average business analyst salary is more than $84,000 per year, much higher than the national average salary. It will take some education and experience to get to this average salary level, but it is well worth it. The industry you work in and where you live can have a great impact on your business analyst salary level, especially at the middle level. Your education is also a huge factor on your salary when you become an analyst, so the right degree can boost your salary even higher.
How to get a business analyst job.
The first step to earning a business analyst job is to earn a business degree. A bachelor's in business will help you learn the fundamentals about finance, systems, and organizational behavior that is key to being able to analyze a business. To advance even further in the field, a master's degree in business can be helpful. A master's degree can go further into the details of how businesses run, and help you gain the leadership and communication skills you need to work with high-level managers and executives in an organization. Any way you look at it, a degree is vital to getting a job in business analytics.
Business analyst qualifications.
Analysts need specific qualifications to help them succeed in their job. Analytical skills, communication skills, leadership, and management are all key to helping you succeed in this career. Additionally, specific skills will help you stand out from the competition and do well in more segmented industries. For example, if you want to be an analyst for an IT job, you'll need to have a grasp and understanding of IT processes and software. If you want to be a business analyst in a healthcare field, the knowledge you need to have will again be different. Experience can help you learn these specific kinds of industries and help you be prepared for business analytics on that level. 
If you're interested in a future in business analytics, a degree from WGU can be the important first step. A business degree will help you learn the skills you need to help businesses around the country evaluate their processes, learn from data, and find ways to improve their organization as a whole.