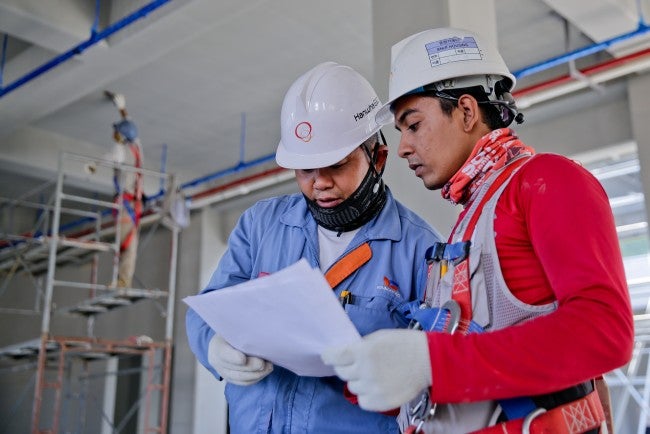 If you like to be in charge, are organized, and are passionate about efficiency and direction, a career in business operations management could be perfect for you. Business operations managers are needed in almost every industry, and the opportunities are everywhere. An operations manager has a great career outlook with a steady income, great growth potential, and high job satisfaction. This guide will help you learn more about business operations management and determine if being an operations manager is a good fit for you.
What is business operations?
Every single thing that is involved in making a company run and earn money is called business operations. This includes the systems, equipment, location, employees, and processes that work together to make the organization function. 
The process of an organization is vital because it determines the productivity and efficiency. Operations managers look at how every element of the business is done, what equipment or software is used, the financial aspect, market conditions, customers, and more. Each process should be carefully documented by the manager so it's clear how to do everything in the company, what the financial impact is, and what is needed to get it all done.
Employees involved in an organization are often determined by the processes. Operations managers look at the processes and decide what employees are needed to effectively do the process. Managers look at the salary they make, the activity they perform, how they impact the company, and what they bring to the market. Operations managers carefully analyze every element of an employee and determine their best use.
Location is key for business operations depending on the kind of business they are. Some organizations don't need a prime location, while others need the right area to attract customers or talent to their organization. Managers are vital in helping research and determine location needs for an organization. Managers may be the one that goes out to find the location and work to buy or lease the property.
Equipment needs to be carefully analyzed by operations managers so the organization is clear on exactly what is needed to make sure it functions. The process and equipment for an organization are directly tied together. Managers analyze the technology or other equipment, work on how to get the best deals for the equipment, and make sure it's running properly.
All of these elements work together to make up the business operations for an organization. There is often so much of this kind of work that a business operations manager is needed to help it all run smoothly. Management takes charge and helps set all the systems in place so the company flows well.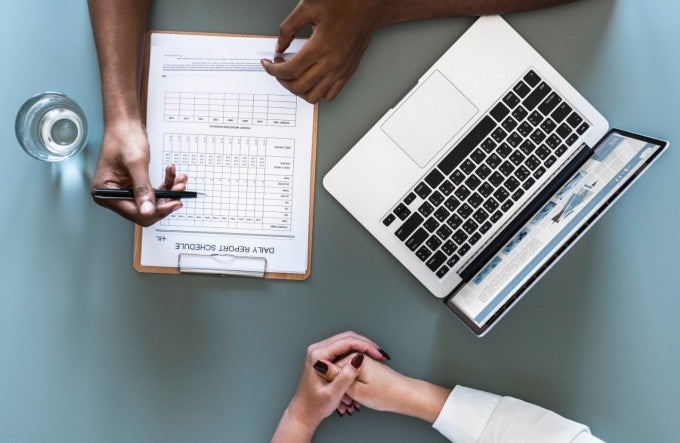 What does a business operations manager do?
Operations managers are the ones that are directly responsible for making all the plans for an organization. There daily responsibilities can include many things like:
Working on budgets for equipment and technology needed for an organization.

Analyzing current processes to help make the business as efficient as possible.

Keeping up with business trends and economic trends to forecast how the business will need to adapt and change over time.

Working with every department, from marketing to manufacturing, to learn about staff and processes and help them be more productive.

Negotiating with vendors to find the fit for the organization's needs.
Operations managers are needed in a wide variety of industries, large and small, from manufacturing, to software, to finance, and more. Business operations managers are key in helping an organization establish the most efficient processes and are therefore vital for a company's success.
Business operations manager salary.
The lowest 10% of business operations managers earn an average salary of $44,000 per year. The average salary for business operations managers is over $100,000 per year, with the highest 10% earning a salary of over $200,000 per year. The salary for a business operations manager will largely depend on the location and business where they work. The salary can also be greatly impacted by education, experience, and skills. The salary of an operations manager can have a large connection to the type of industry they are in as well. Higher tech organizations may have large salary allotments for operations managers, while small scale companies may have smaller salary options for managers.
Depending on your skills and experience, there are different job titles in business management that you could have. The other possible job titles you might have include:
Operations assistant

Operations coordinator

Operations analyst

Operations professional

Scrum master

Operations manager

Operations director

Vice President of Operations

Chief Operating Officer (COO)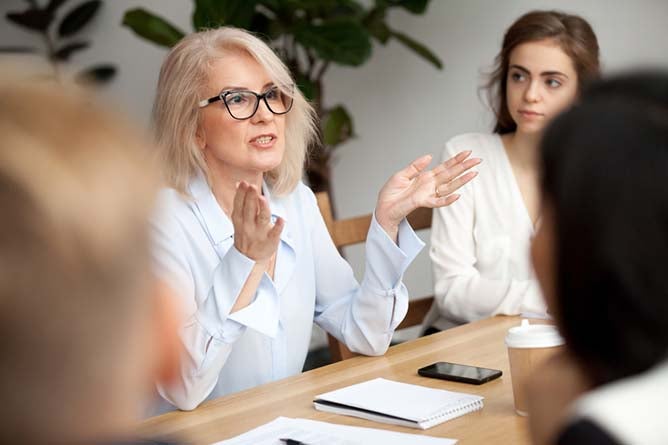 How to become a business operations manager.
There are several ways you can get a job as a business operations manager. However, almost all business operations managers will need a business degree and the management skills to help them succeed. Managers also need to be able to demonstrate that they have the proper skills to qualify you for a job in operations management. 
For most entry-level business operations positions, a business degree in business management or accounting can be ideal. These degrees will give you the business basics to help you understand processes, finances, and be able to help a business run efficiently. You'll learn about all the different areas of a business, from marketing, to law, to finances and be able to take that knowledge and put it into a smart operating plan.
For larger companies and higher positions, an MBA or Master of Business Administration degree is usually preferable. In an MBA program you'll learn about management and communication, smart business practices and advanced finances. This knowledge will be vital as you work to lead the processes and operations of an organization.
Qualifications and skills.
Business operations managers can greatly benefit from having the following skills under their belt:
Leadership. Business operations managers are expected to take the lead on processes and will need leadership qualities to do that.

Organization. Organization is key as business managers work to make processes effective and smooth.

Decision-making. There will be many decisions that need to be made about processes and people, so quick decision abilities are vital for managers.

Data processing. Business operations managers need to be able to analyze and work through the data they have about how the business runs.

Reporting. Business managers are responsible to report to other managers and executives about their findings, and their suggestions for improvements for an organization.

Budgets. The main goal of business managers is to make the best use of money and time inside and organization.

Stress tolerance. Often business managers are faced with tight deadlines and complex problems that need solving. Tolerance of stress is a must-have for this position.
If the management of the daily ins-and-outs of a business seems exciting to you, than a career in business operations management could be your perfect future. Get started on the path to become a manager today with a degree from the right school, and your future could be closer than you think.