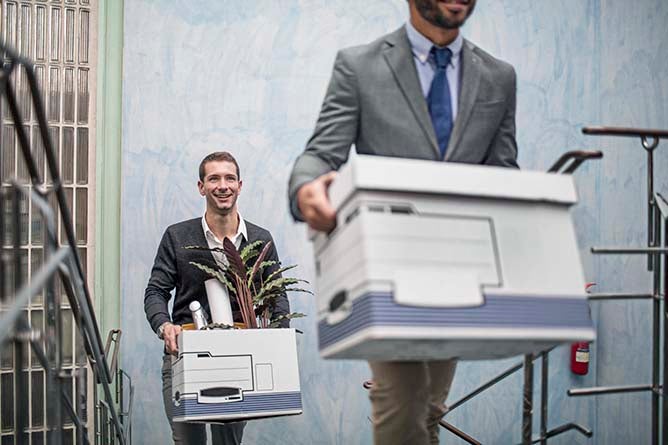 If you're looking for business careers after HR, you'll be glad to know there are plenty of opportunities. HR professionals have the skills and experience that can ease the transition to other business specializations, such as marketing, accounting, and management. And these skills can help HR professionals build long and fulfilling careers in other concentrations. Here's a closer look at the qualities HR professionals possess and some business roles that require similar skill sets.
HR skills.
Generally, HR professionals are responsible for recruiting and placing employees within an organization. HR professionals also handle records management for new and existing employees, including all hiring, promotion, and termination paperwork, and they oversee employee satisfaction by addressing complaints and advocating for employee needs.
Here are several qualities that HR professionals develop in their careers:
Communication skills. Because their job requires visiting job fairs to identify job candidates, conducting face-to-face interviews, giving new-hire orientation, and addressing employee issues in the office, HR professionals must have strong communication skills.
Training skills. HR professionals are responsible for training and development. They teach employees about the various benefits available at the organization, develop training manuals about employee policies, and hold formal training on subjects like workplace harassment.
Financial knowledge. Depending on an organization's size, some HR departments share payroll duties. For instance, they may calculate staff salaries, raises, and bonuses. They may even handle record keeping, payroll deposits, and tax payments.
Leadership skills. HR managers oversee their department's staff, ensuring everyone is performing their duties in a timely manner. It's ultimately the HR manager's responsibility if mistakes are made or projects are not completed by deadline.
Business careers after HR.
Because HR professionals are tasked with a breadth of responsibilities, they gain useful experience in areas such as accounting, marketing, management, and leadership. Here are a few roles outside of HR that use transferable skills, giving HR professionals a leg up in the business market:
Executive recruiter.
Executive recruiters fill senior-level positions in businesses and organizations with highly qualified candidates. Strong communication skills are necessary for executive recruiters to recruit and interview candidates, as they are responsible for clearly articulating the organization's mission and vision to determine if the candidate is a good fit. They must also have the technical knowledge to make online job postings and conduct virtual interviews. Executive recruiters need to be comfortable with special software for conducting background checks and writing up recommendation reports. Executive recruiters make around $65,000, on average, according to PayScale.
Career counselor.
Whether working with high school and college graduates new to the job market or unemployed workers with past experience, career counselors help people identify potential career paths. Career counselors must be able to listen to client needs and empathize with their situation. To determine their clients' strengths and interests, career counselors perform online assessments, which also requires technical skills. Glassdoor says that career counselors make an average salary of around $41,000.
Social media manager.
Social media managers develop and manage content and the online presence for organizations; they manage websites and social accounts and frequently communicate with consumers to help build customer loyalty. To be successful in an online position like this one, social media managers must have extensive technical skills and strong communication skills, as they regularly share information online and interact with account visitors. According to Glassdoor, social media managers make an average salary of around $55,000.
Training and development specialist.
By administering and evaluating training programs for businesses and organizations, training and development specialists ensure employees receive the knowledge and information to do their jobs well and be satisfied doing them. These specialists need technical skills to develop online training materials and work with technology during presentations. They also have to be strong communicators, as they serve as educators and presenters for organizations, communicating concepts about the workplace to groups of employees. These experts can make an average salary of around $53,000, according to Glassdoor.
Payroll specialist.
Typically a part of the finance team, a payroll specialist ensures that all employees are paid on time. They need financial knowledge to process payroll information, including making adjustments and allocating benefits. Payroll specialists also prepare tax information, which requires financial software, making technical knowledge a plus. For managing payroll specialists who run the department, leadership skills can also be helpful. PayScale notes that payroll specialists make an average salary of around $48,000.
Because HR professionals have a wide range of responsibilities, they're able to gain experience in a variety of business arenas and develop a number of skills that can help them in other business concentrations. If you're looking to make the switch, consider one of the positions above. With a business degree and the extensive HR skills you've built up, you'll be sure to succeed.