To celebrate National Special Education Day, we caught up with high school teacher Lori Ann, who gave some great insight into her Pueblo School District classroom and best practices to support special needs students.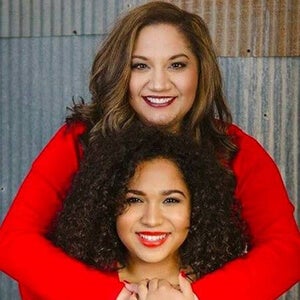 Lori Ann, with her daughter
What inspired you to pursue a career in teaching special education?
I didn't start out with the goal of becoming a teacher. I began my post-secondary education in sociology, psychology, and criminology. While I was in school, I worked in the Department of Corrections as an officer and case manager for years. That job was difficult, I didn't feel like I was helping enough and my work hours didn't allow me time with my daughter. While working my bachelor's, I was working at an adolescent treatment center with mostly developmentally disabled minors. 
Once I finished my bachelor's I started working at our local hospital as a Behavioral Health Therapist and once again worked with adolescents with behavioral, developmental and  emotional disabilities, in an acute setting.  I realized how much I loved working with that population and I had always loved working with kids. I decided I should go into special needs teaching.
Why did you choose WGU for your second master's?
I wanted a second master's, because I believe as a teacher you should always be building on your skills and I knew that technology would be a huge help in the classroom. Since I wanted more time at home with my daughter, I wanted a program that I could do entirely at home. I was also planning to pay for this degree with my own funds—no loans or grants—so I needed something affordable. WGU let me go at my own pace and get my studying done on my own time.

One of my coworkers and close friends at my school, Jamie, had recently finished the same program and suggested I attend WGU. I think incorporating technology into my classroom will really benefit my students. We already have some tech resources available, like laptops for each student, and I want to make sure I'm confident in my tech skills.

What does a typical day in the classroom look like for you?
I start my day prepping my classroom and usually one of my students will intercept me on the way in. We'll chat about a personal issue they're having, it might be about a relationship or something that's causing stress in their homelife. I work with each of these students through their entire high school career,  so I become very close with them and they can rely on me for advice about anything. Then I'll start homeroom, the students have breakfast during this period and we go over work in their Naviance program. Naviance is a platform for K12 that helps students become college and career ready.
Next we have our academic support class. Some of my students are in the general education program, so this is their opportunity to lean on me for questions about their other subjects or to go over their homework. We also go over transition skills, which is also about getting them ready for life post-graduation. This could be anything from resume writing, learning how to apply for jobs, or how to raise finances for college tuition.
"I work with each of these students through their entire high school career, so I become very close with them, and they can rely on me for advice about anything." 
Two periods per day are spent supporting other teachers in their classes. Today I was helping in an English studies class. I sit in with the students and then after I provide coaching on the concepts that were taught in that class.
My remaining hours are spent in small groups with students who have delayed skills or other disabilities going over their Individualized Learning Education (IEP) plans. These programs outline goals for each student and the plan to help them reach those goals. During this time, we might go over lifeskills, run science experiments, or work on their assigned reading.
Empower your students and prepare them for success after graduation?
As a special education teacher, I also serve as a case manager for my students. I'm regularly checking on the progress of their IEP, testing them weekly to make sure they are having success and moving at a good pace towards their goals. If they're meeting their goals regularly, I might move them up to higher level with more rigorous goals. I also work with our college advisors to plan for their careers and make sure they're choosing an achievable path. For example, I might have a student who wants to go into medicine, but I recognize that being a doctor isn't in the scope of their skills. So we look at other medical career paths, like gaining a radiology or phlebotomy certification.
For those with delayed learning, it's about preparing them for daily tasks they'll have once they're responsible for their own lives. Teaching them how to shop for groceries, convert money, order at a restaurant. We might work to set them up with a position after high school. We prepare their parents for the changes that will come once they reach 18, such as applying for social security disability.
"If you're going into this career path, just make sure you're doing it for the right reasons. Make sure you're doing it because you really care."
What are some misconceptions people have about special education?
People think that in general, special education students just aren't smart, period. They are smart, they just have to find different ways of doing things, adapting to their disability. Some things might be more challenging for them, but they're going to find out to work around those issues. Everyone has to meet challenges in their lives, these students are just meeting those challenges earlier and we provide a support structure to help them overcome them.
Also, they need to remember that these are kids—they have the same desires like being part of the cool group at school or achieving their career dreams like becoming a nurse. They just want to be like everyone else.
What advice would you give to someone who wants to become a special education teacher?
I would tell them that first of all it's a lot of work, because you're not just a teacher you're also a case manager. For me, it's the most fulfilling job and I love working with these kids. I've become so close to my students; they still reach out to me for advice after they graduate. Having to be remote this year because of COVID, I really missed being with them. If you're going into this career path, just make sure you're doing it for the right reasons. Make sure you're doing it because you really care.
What are some teaching methods or resources that you see working for other special education teachers?
Turning lessons into games, we use Kahoot a lot for learning things like vocabulary. Try to bring in a lot of hands-on activities into the classroom, like science experiments. Those experiments are fun for the kids and they make the concepts more memorable.
If I'm in a bind, I use TeachersPayTeachers. Find some great videos online, we watch shows like Bill Nye often. We use a ton of outside resources from the district, like we bring career counselors into our IEP meetings, we have occupational and physical therapists available. And rely on your coworkers when you need them, they'll give you so much support. Be open to their advice. 
What can parents do to better prepare their children who are about to enter a special special education program or to support them through that program?
I would say just be open to the teacher's advice. Get close with them because they're probably gonna be there for a good three or four years of your students' life. Be proactive about checking on your child's assignments or what they're learning in the classroom or what their grade performance is. We use a platform called Schoology, and parents can get online and check how their kids are doing.
Also, make sure you're talking with your child about these things too. Ask them what they're doing in school, if anything is bothering them, what homework they have. Just be there for your kid because it is going to be harder for them.
There are going to be points where they hate school because it's frustrating. Ask their teacher for techniques to lessen that frustration.